Boris Johnson says 'less fortunate' countries have had not had benefit of colonial rule
In a discussion around Winston Churchill the London mayor also managed to compare fellow politicians to 'three-toed sloths' and 'one-eyed pterodactyls'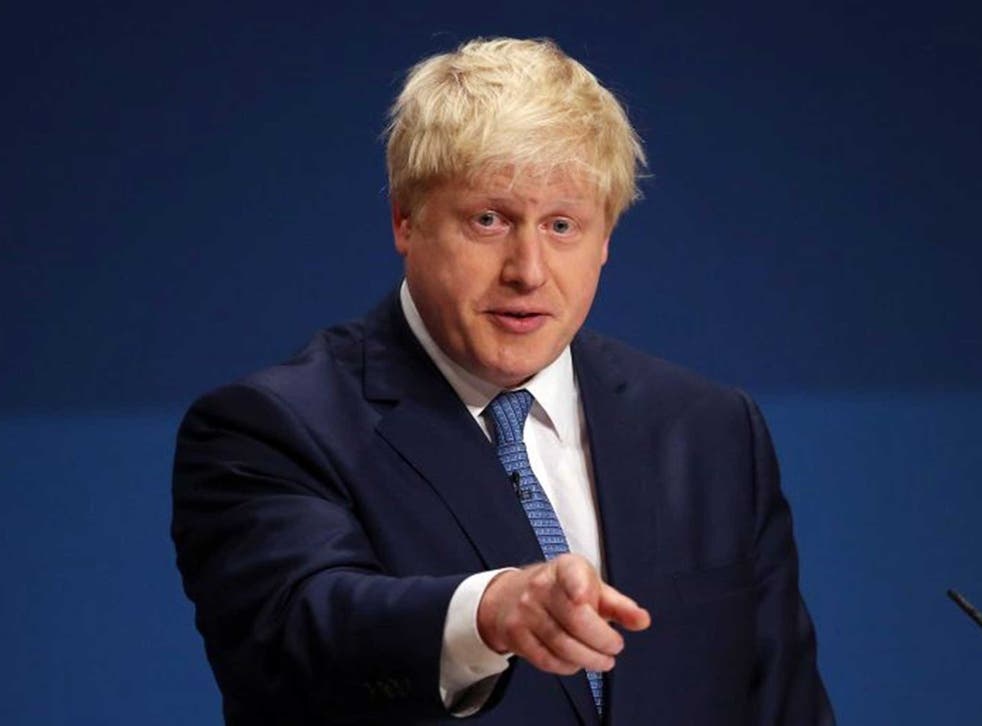 Boris Johnson has suggested that countries that "haven't had the benefit of British rule" are now "less fortunate" while discussing wartime leader Winston Churchill's attitude to the former empire.
He also used the opportunity to take a swipe at his fellow politicians, declaring they had more in common with "one-eyed pterodactyls or three-toed sloths" than the former conservative leader.
The ever-controversial London mayor is unlikely to have made many new friends in Westminster following his discussion around the legacy of Churchill at the Blenheim Palace Literary Festival.
Mr Johnson explained how he felt that the famous wartime leader, about whom he has just written a heavily publicised book, which has received mixed reviews, would have been "very proud" at the "continuing legacy of Britain" in former colonies around the world.
Boris Johnson's defining moments

Show all 32
"He would have been very proud at the continuing legacy of Britain in those places around the world, and particularly I think he would have been amazed at India, the world's largest democracy, and a stark contrast with other less fortunate places that haven't had the benefit of British rule, if I can say this on the record.... why not? It's true, it's true."
In the book Mr Johnson claims in his book that Churchill viewed the Raj as a "restraint on barbarous practises – suttee, bride-price". However, as a review in the Spectator points out, Suttee (or sati) was banned in the Raj by early 1829 and there is some scholarship that suggests the imperial presence actually exacerbated the practise, rather than curtailing it.
After setting out how he thought Churchill would have "been philosophical" about the collapse of the empire he turned to taking increasingly transparent shots at the coalition, rounding on the current immigration record.
"He [Churchill] would have been slightly amazed that we have a different regime for immigration purposes for people coming from Australia, New Zealand and Canada than we do for people coming from Croatia and Germany and everywhere else that fought against us in the Second World War," he is quoted as saying by Huffington Post.
Join our new commenting forum
Join thought-provoking conversations, follow other Independent readers and see their replies