Charlotte Proudman sexism storm: Why professional flirting hardly ever turns out well
Etiquette expert William Hanson said Alexander Carter-Silk's comments show why making complimentary comments in a professional context is always inappropriate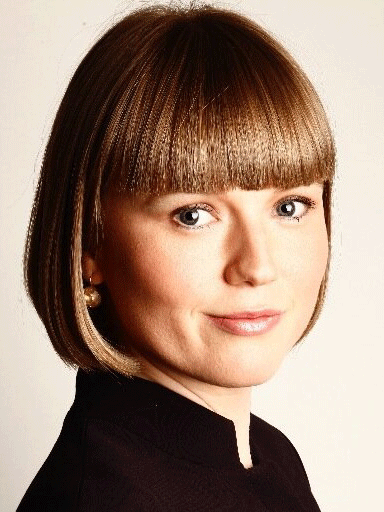 The lawyer embroiled in the Charlotte Proudman sexism storm has paid the price for his professional flirting - a practice which should always be avoided, according to a leading etiquette expert.
William Hanson said the story of the barrister who received an unwanted message about her looks on networking site LinkedIn shows why paying a flirtatious compliment to someone in a work environment is hardly ever a good idea.
Known for their stiff upper lip and contempt for insincerity, the British have actually become much more comfortable with being complimented in recent times - but this openness should not spill into work situations, according to the protocol guru.
Speaking to The Independent, Mr Hanson said: "You need to be careful in terms of the context the compliment is taken.
"Social compliments are fine, professional compliments are somewhat different.
"This was a professional situation and it was inappropriate."
While compliments given socially are seen as less inappropriate than those sent in a work email or made during the office tea round, people should still not be so eager to flatter someone they do not know and utter "empty, hollow compliments" they do not really mean.
But Mr Hanson said people's "reflex complexes" are driven at exactly this - where one person compliments another shortly after receiving a compliment from them.
"If someone pays you a compliment, when you next see them, pay them a compliment. Don't just say something then just to compliment them," he said.
"But I don't think we should compliment someone we don't really know. It should be reserved for someone we have some connection with.
"You don't necessarily care whether someone's 'having a nice day'. It's too much for people you have never met. It's just not sincere.
"Saying 'pleased to meet you' when you are first introduced to somebody – you are just saying it because you think it's the right thing to do.
"I will say 'how do you do', unless I have had a connection with them from before."
He said Brits' newly found fondness for making a gushing remark has come a long way. In Victorian times, "parents wouldn't even compliment their children".
"We are more effusive now and complimentary," he said.
"The British aren't traditionally ones for showing too much emotion. Now, we have relaxed a bit more and happy to compliment each other."
Mr Hanson said that when people see their colleagues outside of a work context – wearing more make-up or out of office clothes – compliments are often paid simply as a reaction to seeing something different.
In the case of 27-year-old Ms Proudman and Alexander Carter-Silk, the lawyer who said the staunch feminist's LinkedIn profile photo was "stunning" in a private message, Mr Hanson said the entire situation was inappropriate and went beyond mere bad etiquette – the danger with complimentary professional exchanges.
"If you are going to connect with someone on LinkedIn, you are connecting with that person for professional reasons not because you think they are 'fit' or whatever the phrase is that he used," he said.
"If you're connecting with them are you like their physical attributes, you jolly well don't say it in the first message as it comes across as lecherous."
He said it was a "great irony" that it had emerged Ms Proudman had commented on the physical attributes of men – albeit her friends – on Facebook and that "maybe [she] shouldn't have jumped on her high horse".
But he added: "You have got to be very careful professionally.
"Complimenting people on their work is totally fine. But complimenting them on their physical appearance, clothing or hairstyle is perhaps to be avoided until you get to know them better."
And his tips for a spot of social chatting-up?
"Just have a normal conversation."
Register for free to continue reading
Registration is a free and easy way to support our truly independent journalism
By registering, you will also enjoy limited access to Premium articles, exclusive newsletters, commenting, and virtual events with our leading journalists
Already have an account? sign in
Register for free to continue reading
Registration is a free and easy way to support our truly independent journalism
By registering, you will also enjoy limited access to Premium articles, exclusive newsletters, commenting, and virtual events with our leading journalists
Already have an account? sign in
Join our new commenting forum
Join thought-provoking conversations, follow other Independent readers and see their replies