Cheap train tickets? Website TrainSplit does the seemingly impossible and finds users cheaper journeys using secret algorithm
Founders of the site claim passengers are being overcharged on 42 per cent of tickets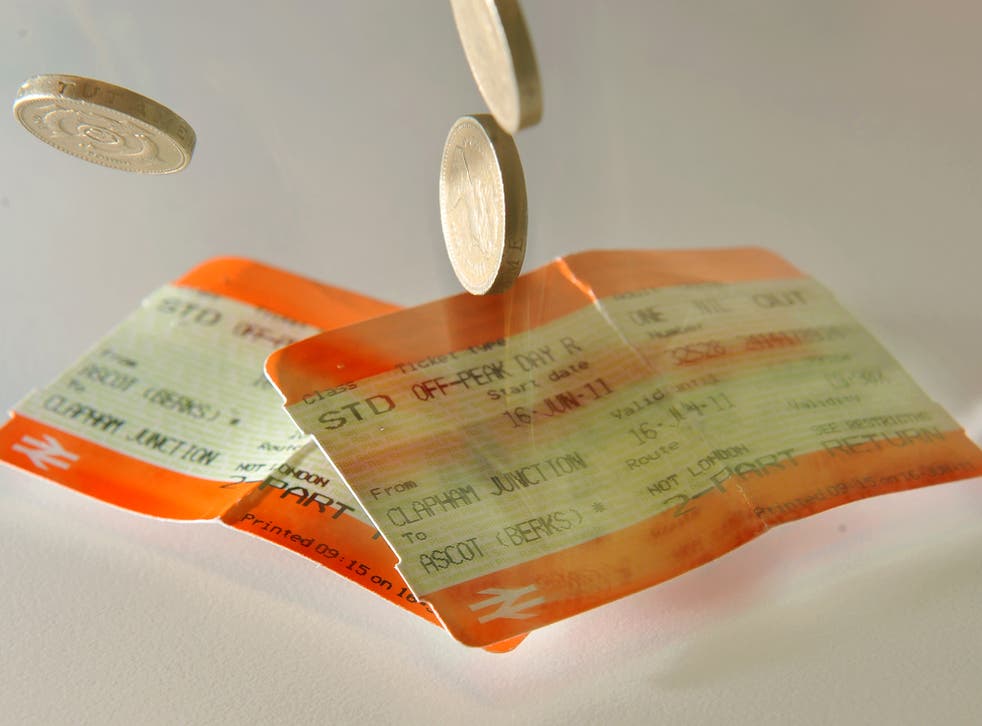 Rail passengers could save themselves thousands after a computer programmer and train-lover combined ideas and created an algorithm to find fares so cheap they are hidden by companies.
Founders of TrainSplit.com help passengers travel for less by 'splitting' their ticket, claiming that rail companies overcharge passengers on 42 per cent of tickets sold.
Instead of buying a single ticket for your destination the website extrapolates the tickets you need to purchase for each leg of the journey – a method that frequently works out cheaper.
Computer programmer Nick Brown, 45, rail fan Mike Richardson and business partner George Sikking combined their interests to create the website, which they claim can help passengers save an average 22 per cent on each journey.
Mr Richardson said: "The idea is to take insider knowledge and make it available to the general traveller, so they don't have to work anything out themselves."
Best and worst of Britain's railway

Show all 12
Passengers must buy tickets for trains that stop at the stations where one ticket ends and starts, but they do not need to get off.
For example, a return ticket from Manchester and London can cost as much as £270 – but using the site can save travellers as much as £90.50, cutting the fare to £179.50 by splitting the journey into five separate legs.
Although Mr Richardson, along with his business partner Mr Sikking, had been selling rail tickets online since 2007 it was only when they met Mr Brown that their idea really took off.
With access to their five databases – containing timetables, fares, and reservation information for the entire UK network – Mr Brown was able to create an algorithm to create split tickets for any journey.
Mr Brown described the experience as "an intellectual challenge".
"I don't want to see people pay more than they need to pay," he told The Sunday Times.
The site, launched in April with 37-year-old freelance software developer Paul Kelly, was experiencing some problems this morning.
A note at the top read: "Due to extremely high demand, your search might be quite slow at the moment. Please bear with us - we are looking to upgrade our systems as soon as we can."
Join our new commenting forum
Join thought-provoking conversations, follow other Independent readers and see their replies