Commuters protest 'daylight robbery' rail fare increases while disruptions blight network
Critics believe the fare rises are not justified after delays and cancellations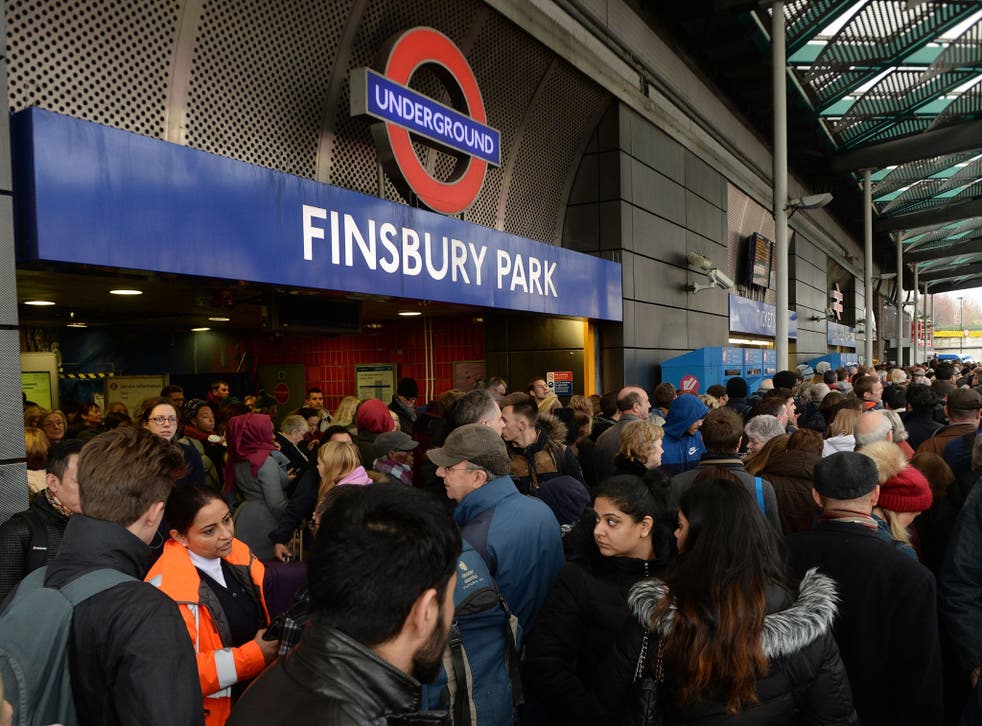 Commuters are incensed over the rail fare increases today amid backlash against the network over a catalogue of delays and cancellations that have been compounded by shutdowns over Christmas.
Prices for 12-month passes have risen by up to 2.5% and the rail industry has said it is the lowest increase in five years. However, some of the fares have gone up by more than 20% over the course of the coalition government's term since 2010. Overall, the average fare rise this year is by 2.2%.
The closure of London King's Cross station on the 27 December due to overrunning engineering works from Boxing Day led to the overcrowding the eventual shutdown of Finsbury Park rail station, which left thousands stranded.
Travel chaos around the UK

Show all 6
Network Rail boss Mark Carne rejected his annual performance-based bonus, believed to be 5% of his £675,000 salary, due to the criticism over the disorganisation of the repairs.
Protesters and trade unions including Aslef, RMT, and TSSA stood in King's Cross today to hand out leaflets to rail travellers that explain how the annual fare rises, on some of the highest transport prices in Europe, have surpassed the rate at which wages have increased or stayed stagnant.
RMT spokesman Mick Cash said last month that private train companies were "laughing all the way to the bank," as reported by ITV News.
A 12-month ticket on the Tring to London route increased by 2.49% to £3,952 a year. Annual season passes for Sevenoaks to London and Cheltenham to London have also increased by 2.49% to £3,288 and £9,704 respectively.
A protest on Monday is also set to be held at Brighton station, with Green Party MP Caroline Lucas present, to campaign for the reversion of the privatised network to a public asset. Some also took to Twitter to vent their frustrations.
Prime Minister David Cameron defended the increases in how much commuters would have to shell out to travel to work and back, saying that the extra revenue is vital for the biggest upgrade of the antiquated system since the Victorian times.
He said: "We've made sure that rail fares cannot go up by more than inflation. So the rail fare increase this year, as last year, is linked to inflation, and I think that's right.
"In previous years it's gone up by more than inflation. But, of course, what you're seeing on our railways is a £38 billion investment project.
"And that money is coming, of course, from taxpayers, from the Government, and from fare payers as well."
According to the Campaign for Better Transport (CBT), the cost of a Milton Keynes season ticket has risen 23.5%, or £930, since January 2010 and is one of a number of fares that have increased around four times more than average wages over this five-year period.
The CBT also highlighted the cost of a Newcastle to Middlesbrough season ticket, which will be £2,324 from today and which has risen 26.3% since January 2010.
Two separate trains going from London Euston to Birmingham and Liverpool today were held-up due to overhead wire problems at Nuneaton, West Midlands.
A signal power failure near Leighton Buzzard had closed down lines between Euston and Milton Keynes Central before delays were ongoing after they reopened.
Join our new commenting forum
Join thought-provoking conversations, follow other Independent readers and see their replies