A modern British murder: Vigilante neighbours face jail after convictions over murder of disabled man Bijan Ebrahimi wrongly accused of paedophilia
Disabled, jobless and devoted to his garden, Bijan Ebrahimi was a 'caring, loving and unselfish' man. But when he stood up to local vandals, he was smeared as a paedophile, beaten up – and burnt to death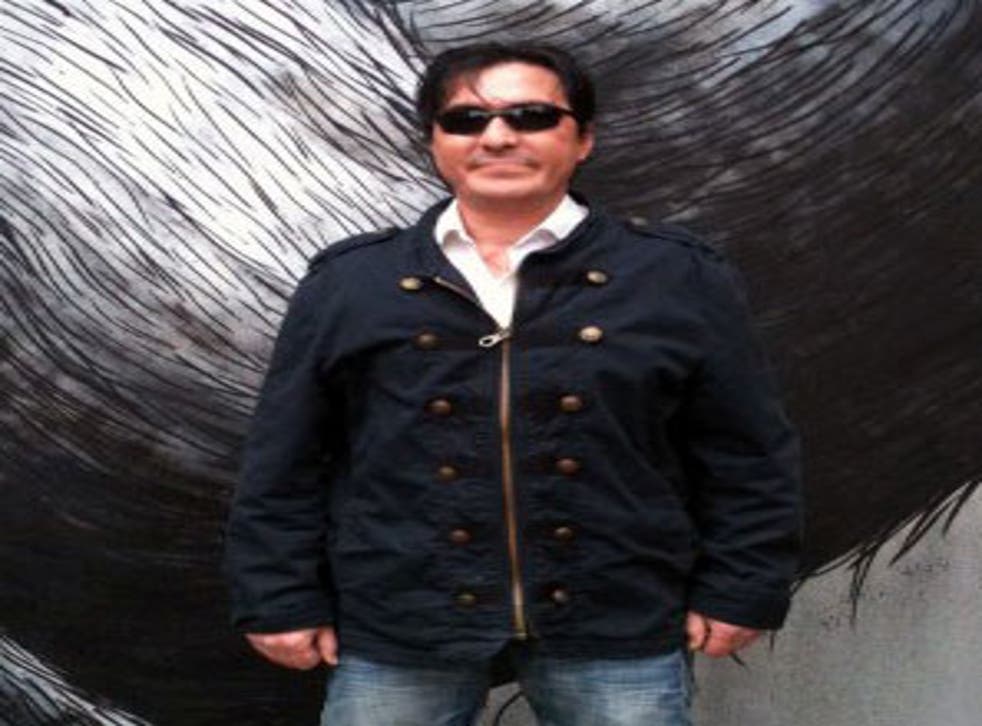 On the few occasions the quiet and self-effacing Bijan Ebrahimi ventured outside his drab council maisonette on the outskirts of Bristol, it was to tend to his flower baskets. He did not work – he had a back problem and was registered disabled – so his focus was on his cat and his garden.
His interest in horticulture provided him with his greatest pleasure, but also played a significant role in his death. When Mr Ebrahimi saw local youths apparently vandalising his flowers, he took pictures of them. It was a decision that would lead to his being wrongly branded a paedophile by his neighbours. One was so incensed by his alleged crime that he beat Mr Ebrahimi unconscious, and, with the help of a friend, set him alight after dousing him with white spirit.
The two men will be sentenced next month after admitting their roles in the death of the 44-year-old Iranian national, who was described by his family as a "caring, loving and unselfish man". Three police officers have also been suspended as an inquiry continues into how the Avon and Somerset force dealt with Mr Ebrahimi's requests for help after the abuse began. Six civilian call handlers are set to be questioned by the police complaints watchdog as it investigates whether his cries for help were taken seriously. Bristol City Council, which housed Mr Ebrahimi, has launched its own inquiry into what went wrong.
Police went to Mr Ebrahimi's home at Capgrave Crescent, Brislington, on 11 July after he called them to complain of damage to his flowers and harassment. When the officers arrived, a group of neighbours emerged to tell them that he had been taking pictures of children.
On several occasions, Mr Ebrahimi ignored officers' requests to stay inside his home and instead confronted the group outside, according to the police watchdog. He was finally arrested on suspicion of breaching the peace and was taken away as a crowd taunted him with cries of "paedo, paedo", witnesses said.
Mr Ebrahimi would be interviewed and released without further action. Police would also confirm later that he had not taken any indecent images and nothing of concern had been found on his computer. But his removal had set in motion the chain of events that would lead to his death. Feelings in the community were running high, with rumours spreading that Mr Ebrahimi had been burnt out of his previous local authority home. The council last night declined to comment, citing its ongoing investigation.
Mr Ebrahimi was released from police custody on 12 July. Two days later he was dead.
Lee James, 24, who lived two doors away with his young family, threatened on the night that Mr Ebrahimi was arrested that he would take the law into his own hands, prosecutors said.
One resident, who wished to remain anonymous, told the Bristol Post: "[On the night Mr Ebrahimi was arrested] everyone came out and they were calling him a paedophile. When we went into the close it was very hostile – they wanted him moved out. There were about 20 people out there all having a say. They had him down as a 100 per cent paedophile. When the police took him away everyone was cheering. Then he got released back into that."
Police face investigation over why Mr Ebrahimi was the only person arrested during the initial confrontation. The investigation will also focus on the days between his release from custody and his murder.
In the early hours of 14 July, Lee James beat Mr Ebrahimi unconscious and, with the help of his next-door neighbour Stephen Norley, dragged him from his home. Norley then went to fetch some white spirit and Mr Ebrahimi's body was set alight. The killing was spotted by three teenagers who were camping out on a nearby patch of grass at the height of the summer heatwave. James had told at least one other person that Mr Ebrahimi had taken photographs of children in the crescent, setting off the baseless rumour that he was a paedophile.
Bristol council declined to say on Monday whether Mr Ebrahimi had made any complaints about the damage to his flowers, and if he had, how its representatives had responded. "We are looking into all our dealings with this person," said a spokesman. "We are reviewing all contacts with the tenants."
Other residents living in the block where Mr Ebrahimi lived have been asking to move. "Whoever started those rumours now has to live with that. He wasn't a paedophile and he's now dead. That's a hell of a thing to have on your conscience," said one.
James, who has admitted murder, and Norley, also 24, who has admitted to assisting an offender, will be sentenced at Bristol Crown Court on 28 November. The Independent Police Complaints Commission has also confirmed that three constables have been suspended and could face gross misconduct charges over their dealings with Mr Ebrahimi. Three other officers, including a sergeant and an inspector, have been interviewed by the watchdog and could also face the same charge. They have not been suspended.
Rachel Cerfontyne, the deputy chairman of the IPCC, said: "Our investigation is into police officers' and staff decisions and actions in all their dealings with Mr Ebrahimi following his call to police on 11 July until his death on 14 July. This will also include any previous police contact with him and how those incidents were dealt with, including interactions with other agencies."
In a family statement relatives said that Mr Ebrahimi was a "quiet disabled man whose only joys in life came from his horticultural interests and his cat. Bijan was a caring, loving and unselfish man. He was an excellent uncle and a warm, supportive brother."
Register for free to continue reading
Registration is a free and easy way to support our truly independent journalism
By registering, you will also enjoy limited access to Premium articles, exclusive newsletters, commenting, and virtual events with our leading journalists
Already have an account? sign in