Abu Qatada could be freed by end of the month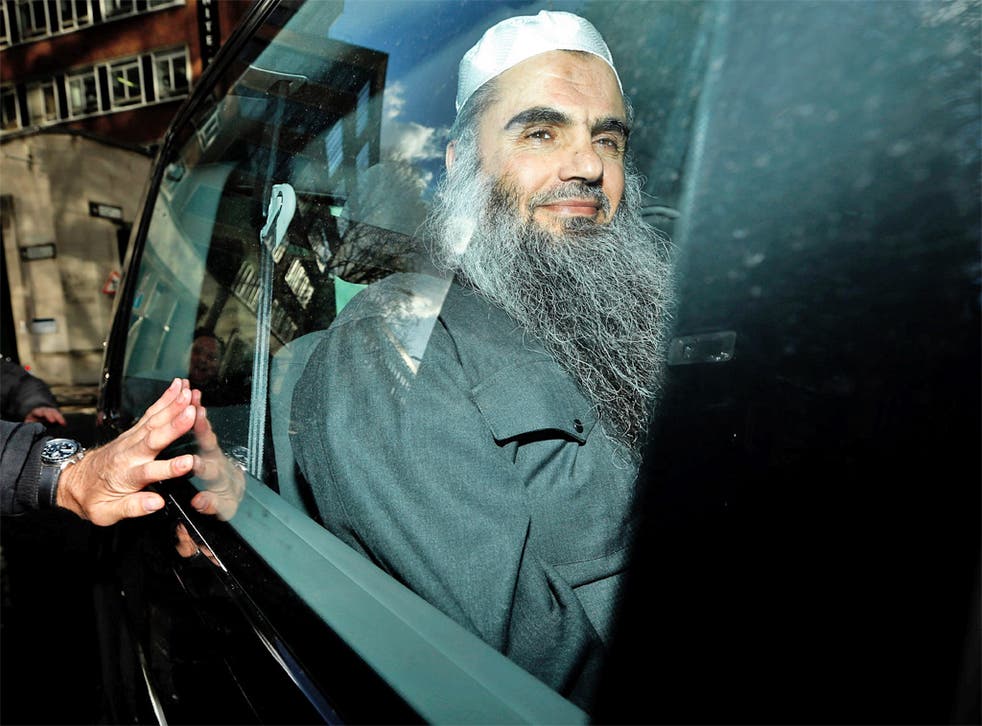 Jordanian terror suspect Abu Qatada could be freed on bail by the end of the month.
Qatada, described by a judge as Osama bin Laden's right-hand man in Europe, will have his application for bail heard by a senior immigration judge on May 28, the Judicial Communications Office said.
The radical cleric is being held in a high security prison while he fights deportation to Jordan over terror charges.
A Home Office spokeswoman said: "We believe Qatada poses a real risk to national security and will continue vigorously to resist any application for him to be bailed."
Qatada's 10-year battle against deportation is in the hands of the British courts after the 51-year-old lost his attempt to make a final appeal to Europe's human rights judges earlier this month.
His lawyers immediately applied for him to be released on bail as it looks likely that deportation proceedings will still take many months.
The political situation in Jordan has also worsened in recent months, casting fresh doubt on the UK's ability to deport him, they claim.
The hearing will be held before Mr Justice Mitting at the Special Immigration Appeals Commission (Siac) in central London at 2pm on May 28.
Home Secretary Theresa May is likely to refuse any application by Qatada's lawyers to revoke his deportation order, but it is still likely to be "many months" before he is put on a plane home.
If the Home Secretary also issues a certificate saying any application by Qatada to revoke the deportation order was "clearly unfounded", his lawyers would make an application to the High Court for a judicial review, which could be decided "in a very few weeks".
But if not, Qatada's legal team could appeal against her decision not to revoke the deportation order to Siac and the process, including any further appeals, could still take "many months".
Repeated failed attempts by UK governments over the last 10 years to deport the radical cleric have cost nearly £1 million in legal fees, Government figures show.
No figures have been given for how much Qatada has received in legal aid and some estimates put the cost of keeping Qatada in the UK, either in a high-security jail or closely monitored under strict conditions in the community, along with the legal costs of the fight to deport him, at more than £3 million.
Qatada, who is said to have wide and high-level support among extremists, was convicted in his absence in Jordan of involvement with terror attacks in 1998 and faces a retrial in his home country.
He also featured in hate sermons found on videos in the flat of one of the September 11 bombers.
Since 2001, when fears of the domestic terror threat rose in the aftermath of the attacks, he has challenged, and ultimately thwarted, every attempt by the Government to detain and deport him.
PA
Register for free to continue reading
Registration is a free and easy way to support our truly independent journalism
By registering, you will also enjoy limited access to Premium articles, exclusive newsletters, commenting, and virtual events with our leading journalists
Already have an account? sign in