Acid attackers will get life sentence even if they miss their targets, says CPS
Those who use corrosive substances as weapons, such as acid, bleach or ammonia, will be subject to harsher sentences under Crown Prosecution Guidelines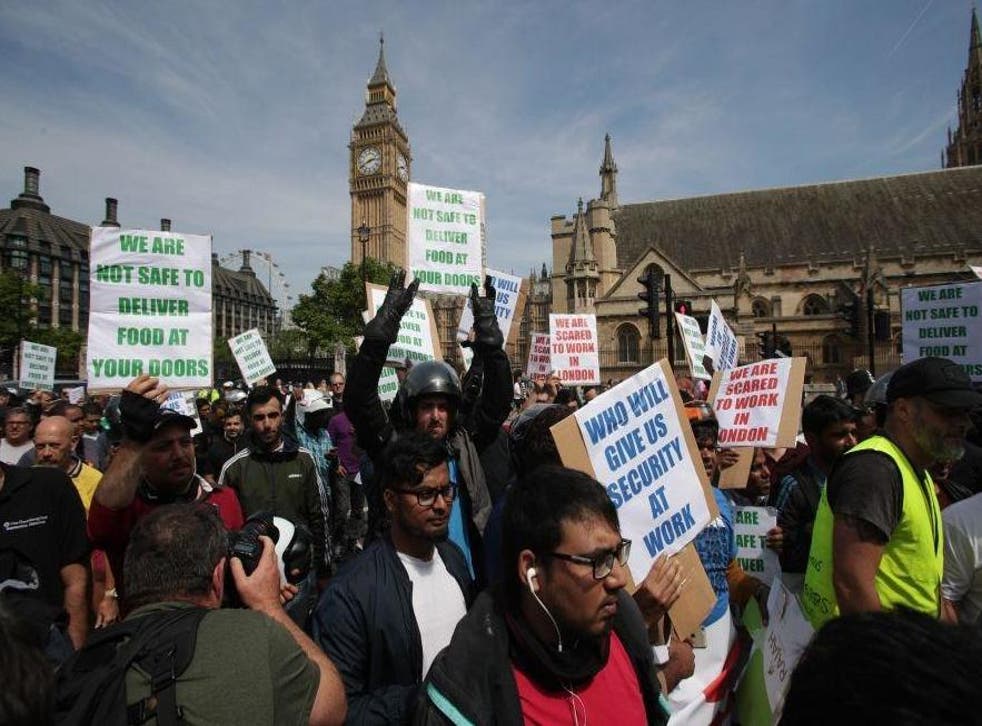 Acid attackers could face life sentences even if they do not injure their intended victims, under new guidelines.
The Crown Prosecution Service is cracking down on the use of acid and corrosive substances as weapons, after a recent spate of acid attacks.
Five took place in just 90 minutes in London last month, leaving at least one victim with life-changing injuries and contributing to a total number of 14 live acid prosecutions in the capital.
The new guidance to prosecutors clarifies how to handle the upsurge in cases.
Carrying corrosive fluid with intent to cause injury carries a four-year prison sentence, rising to a life sentence if grievous bodily harm is caused.
Those who carry out an attack without actually causing an injury can still be sentenced to life if it is shown they acted with "intent to maim, disfigure or disable".
Carrying acid in a container which makes it easy to throw as a weapon could be taken as proof of intent.
UK news in pictures

Show all 50
Today's changes in prosecuting guidelines follow an announcement by Home Secretary Amber Rudd last month, that those who use corrosive liquids as weapons would "feel the full force of the law".
They were redrawn as part of a wider review into dealing with the possession of offensive weapons, knives and pointed articles.
Existing recommendations for applying the law don't specifically refer to acid or corrosive substances.
The new guidelines emphasise the "deterrent effect" and strong public interest in prosecuting those who perpetrate acid or corrosive substance attacks.
They warn that: "Acid and other corrosive substances are becoming a preferred weapon of offenders carrying out criminal activity, due to it being easy to obtain, cheap and difficult to trace back to the perpetrator."
Andreas Christopheros, a 32-year-old acid attack victim, told Reuters in a recent interview: "I strongly believe that the sentencing for anyone who carries out any form of acid attack, whether their intended victim is injured badly or not, should serve a life sentence, with a minimum term of 20 or more years."
Alison Saunders, director of public prosecutions, told The Evening Standard she wanted to give courts the "widest possible sentencing power" in dealings with acid offences.
She also wants to deter those who carry acid instead of knife or other weapon from thinking they could escape criminal prosecution.