Moped attackers throw liquid on victim's face in attempted robbery near Harrods in London
Police appealing for witnesses to come forward after victim taken to hospital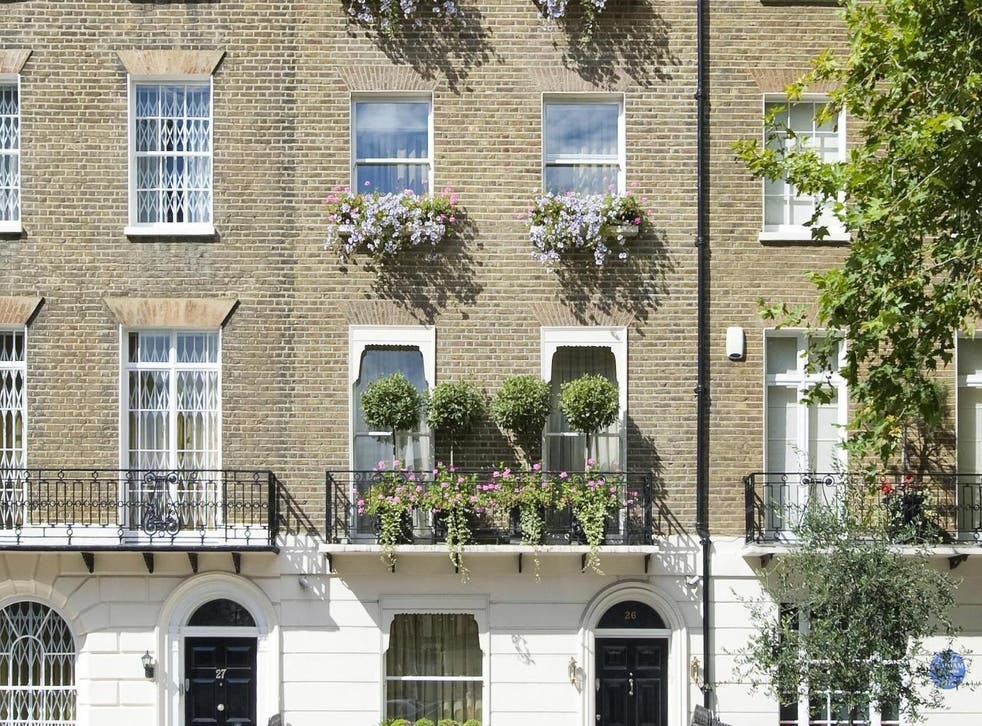 Attackers riding a moped have attacked a victim with an unidentified liquid in the latest in a spate of similar attempted robberies in London.
The victim was walking down Walton Place, near Knightsbridge's famous Harrods department store, when men on a moped threw liquid in his face.
Police said officers were called shortly after 8.30pm on Monday and were investigating the attack as an attempted robbery.
"The 47-year-old man was treated by London Ambulance Service at the scene before being taken to hospital," a spokesperson for the Metropolitan Police added.
"He was treated for minor injuries, and has since been discharged from hospital.
"It is not known if the liquid thrown was a corrosive substance."
The victim did not suffer any lasting injuries from the attack, The Independent understands.
Delivery riders join acid attack protest in Parliament Square
No arrests have been made after Monday's attack and police are appealing for anyone with information to call 101, contact police on Twitter via @MetCC, or contact Crimestoppers anonymously on 0800 555111.
The incident follows calls for the Government to licence acids and impose harsher sentences on offenders in the wake of a recent spike in the number of corrosive substance attacks.
More than 400 such assaults were carried out in the six months up to April 2017, according to figures from 39 forces in England and Wales, while five attacks were launched in 90 minutes in London last month.
Scotland Yard has now supplied response cars with equipment officers can use to treat victims, while the Crown Prosecution Service is reviewing its guidance to ensure corrosive liquids are treated as dangerous weapons and punished accordingly.
Announcing a new strategy to combat acid attacks, the Home Secretary outlined a review of the Poisons Act 1972, police guidance, existing laws, the access to harmful products and support offered to victims.
UK news in pictures

Show all 50
"Acid attacks are horrific crimes which have a devastating effect on victims, both physically and emotionally," Amber Rudd said last month.
"It is vital that we do everything we can to prevent these sickening attacks happening in the first place."
But just two years ago, the Government ignored expert advice and made changes that made it easier to buy dangerous acids of the kind used in recent weeks, The Independent revealed.
Changes made in the Deregulation Act 2015 scrapped an obligation on sellers of dangerous substances, including acids, to be registered with their local council.
As ministers boasted about "cutting red tape", medical experts warned that it could make it easier for criminals to get their hands on highly toxic substances, as did the Government's own advisory board on the regulation of hazardous chemicals.