Amanda Knox says she wrote a letter to murdered Meredith Kercher's family
Knox, who was cleared of the murder in Italy, says she was dissuaded from sending the letter by her defence team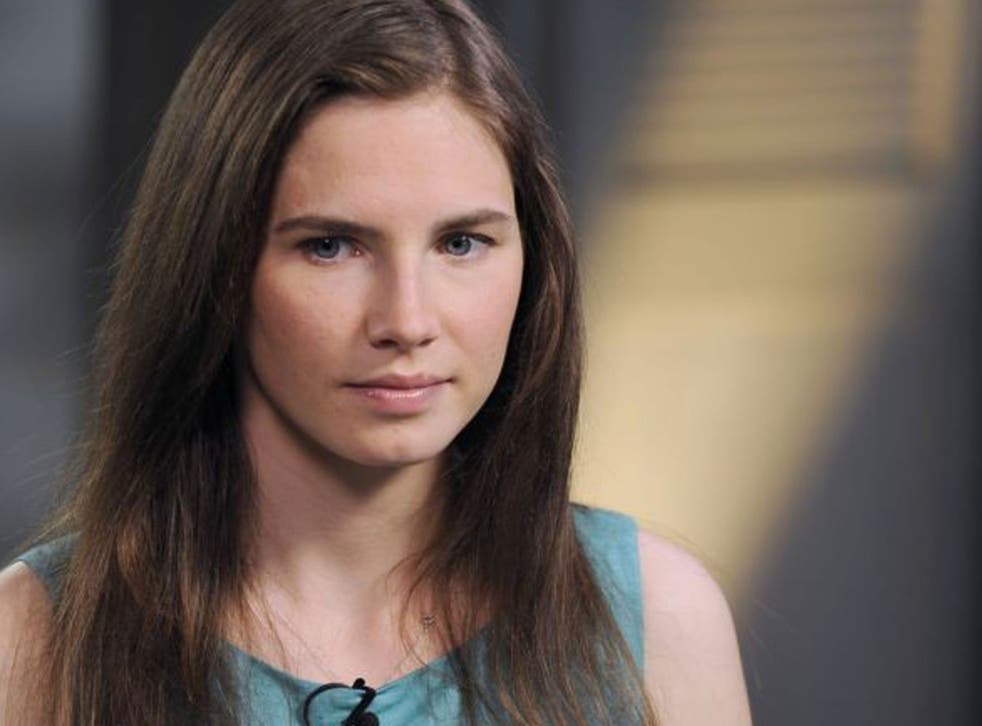 Amanda Knox has revealed that she wrote a letter intended to be sent to the family of murdered British student Meredith Kercher telling them: "I'm not the one who killed your daughter".
The 25-year-old American, who is facing renewed accusations that she was involved in the killing, reveals in her book, Waiting to be Heard, that she was eventually dissuaded from sending the letter by her legal team.
In extracts from the book, which will be published in the US on Tuesday, Knox wrote that she wrote letters to both the Kerchers and to Patrick Luamba, the Congolese barman she falsely accused of the murder.
In an extract published by The Sun, Knox writes:
"To the Kerchers I wrote: I'm sorry for your loss and I'm sorry it's taken me so long to say so. I'm not the one who killed your daughter and sister. I'm a sister too and I can only attempt to imagine the extent of your grief. In the relatively brief time that Meredith was part of my life, she was always kind to me. I think about her every day."
She told Luamba that she felt "guilty and sorry" for falsely accusing him.
However, the letters, written in advance of Knox's appeal hearing, was never sent after her lawyer told her it was "not the right time".
Last month, Italy's highest court overturned Knox's acquittal for the murder of 21-year-old Leeds University student Meredith Kercher in Perugia in November 2007.
Knox returned to her home in Seattle when her name was cleared in 2011, after spending four years in jail. She now faces a possible extradition request by the Italian government.
In her book, which will not be published in the UK because of libel laws, Knox also writes about her lifestyle while living as a student in Italy, admitting that she spoke to Kercher about her doubts over a recent "one-night stand".
"I was proud of myself for having a no-strings attached consensual encounter, but I felt awkward and out of place. I didn't know if I'd regret it. Later I told Meredith about the sex and feeling 'like an idiot'"
"'Amanda', she said, consolingly, 'maybe uninvolved sex just isn't for you'".
Knox also writes of how she spent "more time with Meredith than anyone else" during her first month in Perugia.
She also writes of how marijuana was her "vice" and that "marijuana was as common as pasta" at the house where she was staying.
Italian prosecutors claimed that Kercher was the victim of a drug-fuelled sex game that went wrong. Knox and her Italian ex-boyfriend Raffaele Sollecito, 29, denied wrongdoing.
Rudy Guede, from the Ivory Coast, is serving a 16-year prison sentence for sexually assaulting and killing Kercher.