Andy Coulson to face perjury charges in connection with Sheridan trial in Scotland
The revelation comes after the Prime Minister's former aide was sentenced to 18 months in prison last week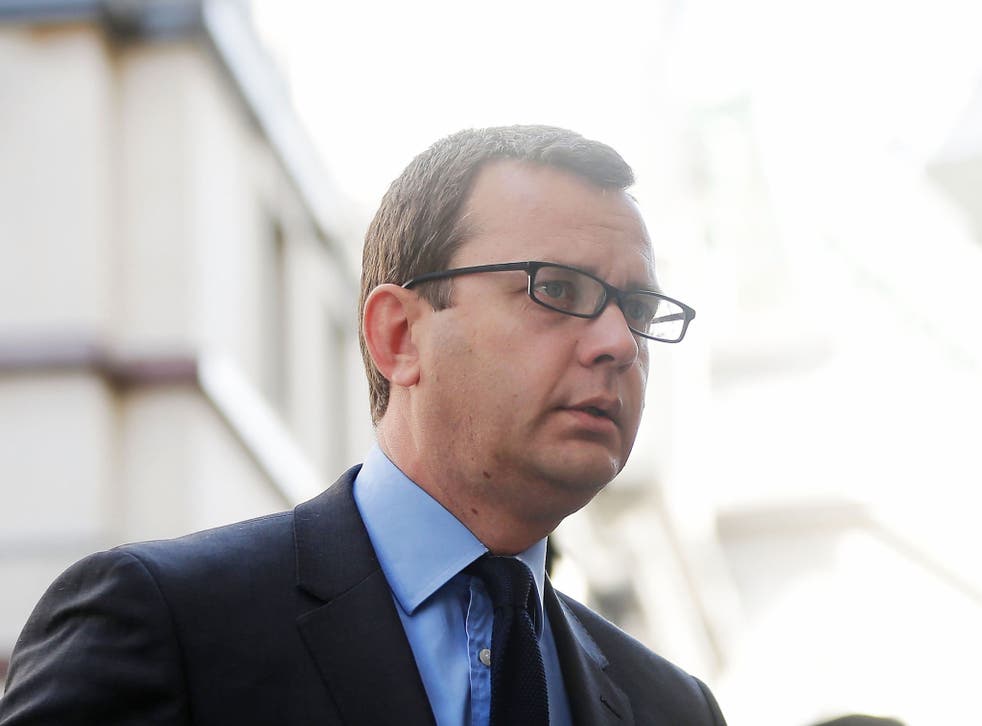 Andy Coulson is to face further criminal proceedings in Scotland. The former Downing Street communications chief, jailed for 18 months at the Old Bailey last week, was informed by Scotland's prosecuting authority that they will hold a preliminary hearing in Glasgow on August 6.
The hearing is connected to a perjury charge that was issued in May 2012 which alleged that Coulson lied on oath during the trial of the former Scottish socialist politician, Tommy Sheridan.
The Crown Office said that Police Scotland served the indictment on Coulson. They would not confirm if the former News of the World editor was handed the legal order personally in his prison cell.
The hearing in Glasgow's High Court may examine whether the perjury charge can proceed to trial, and if publicity connected the eight-month long phone hacking trial affects Coulson's chances of receiving a fair trial in Scotland.
Hacking trial: The sentences in full

Show all 5
Although Coulson is not required to attend, the hearing could decide to ask if Coulson is pleading guilty or not guilty on a charge that usually carries a three-to five year jail sentence.
In June last year Coulson appeared at Glasgow Sheriff Court where he made no plea or declaration and was granted bail.
He was arrested at his south-London home in 2012 by officers from both Strathclyde Police and Scotland Yard and driven north for questioning at Govan police station in Glasgow.
A report was subsequently forwarded to the Procurator Fiscal and later to the Crown Office in Edinburgh.
In 2010 Coulson was a high-profile witness at the trial of Mr Sheridan, who was himself facing allegations of perjury related to an earlier libel case in which he won £200,000 damages from News International.
During the Sheridan trial - which took place while Coulson was still working for David Cameron – he denied knowledge of criminal activity taking place inside the Murdoch-owned NOTW during the three years when he was editor.
Mr Sheridan, who conducted much of his own defence, offered evidence that the NOTW's specialist phone hacker, Glenn Mulcaire, had illegally accessed his voicemails. Coulson denied knowledge of the practice.
The 46 year old was handed an 18-month jail sentence last week after the jury in the record-breaking trial found him guilty of involvement in a conspiracy to hack phones.
Meanwhile, ex-Mirror editor Piers Morgan hit out at David Cameron on Monday, after the Prime Minister issued a "full and frank apology" for hiring Coulson before he was found guilty of conspiring to hack phones between 2000 and 2006.
"Cameron threw Andy to the wolves within seconds of the hacking conviction being announced," he said.