Andy Coulson 'knew' murdered teenager Milly Dowler's phone had been hacked
Former News of the World chief reporter Neville Thurlbeck claims he told Coulson of the hacking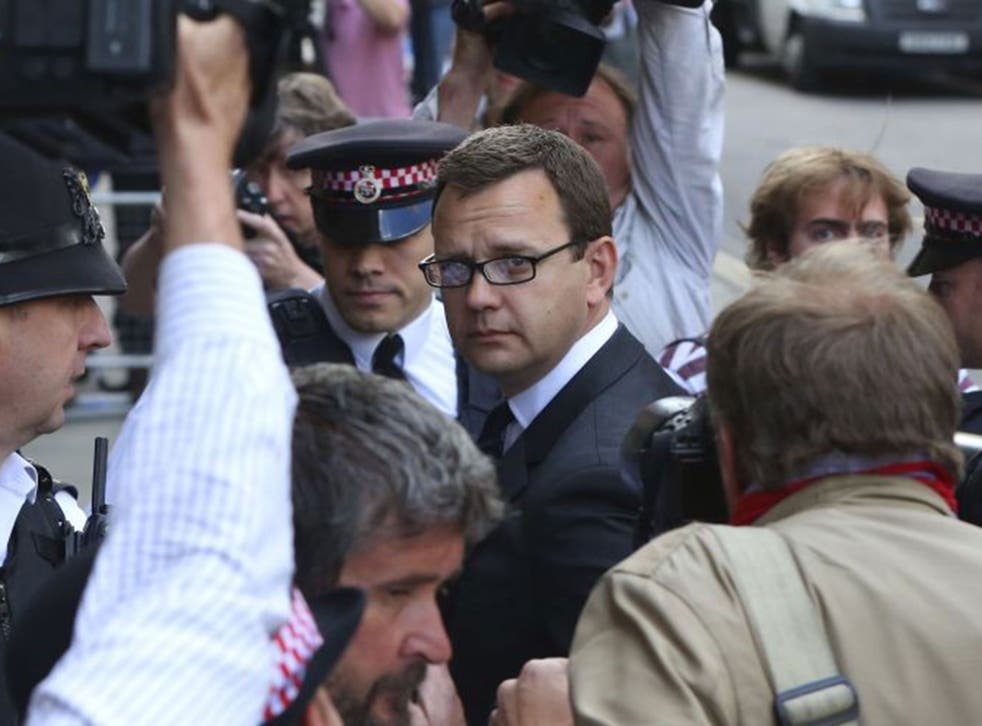 Former News of the World editor Andy Coulson new that murdered teenager Milly Dowler's voicemails had been hacked for the now-defunct newspaper's stories, his former chief reporter has said in court.
Coulson, 47, the former director of communications to David Cameron, is on trial in Scotland accused of lying under oath in the 2010 perjury trial of former Socialist MSP Tommy Sheriden. He denies the charges.
Neville Thurlbeck claims he was given a tape of a voicemail from 13-year-old Dowler's phone by private investigator Glenn Mulcaire after the teenager had gone missing.
He said Coulson was "not initially" aware that that Mulcaire had been told by Thurlbeck to work on the story, but had found out once the investigator had produced the voicemail recordings.
Hacking trial: The sentences in full

Show all 5
Thurlbeck told the court that Coulson did not tell him to take the evidence to the police due to the supposed source of the voicemails.
"Mulcaire said to me that the recording had been intercepted by his police contact," he said.
"He said he was getting this information from an unofficial police contact which wouldn't be unusual from a good private detective.
"Therefore we believed for a very long time that the police were fully aware of this line of inquiry and therefore for us to go back to the police would be a pointless exercise as they already had it."
He said it seemed "beyond comprehension" that a team of murder detectives would have overlooked it.
Asked why police had not been contacted, Thurlbeck said: "That was not my call. That would always be the editor's call".
He added that Coulson had not pushed for the exact source of the voicemails, adding: "He trusted the source because he trusted me."
The trial continues.
Register for free to continue reading
Registration is a free and easy way to support our truly independent journalism
By registering, you will also enjoy limited access to Premium articles, exclusive newsletters, commenting, and virtual events with our leading journalists
Already have an account? sign in