Anti-Semitic attacks in London soar by 60 per cent in 2015
'We need a new law on hate speech', MP tells The Independent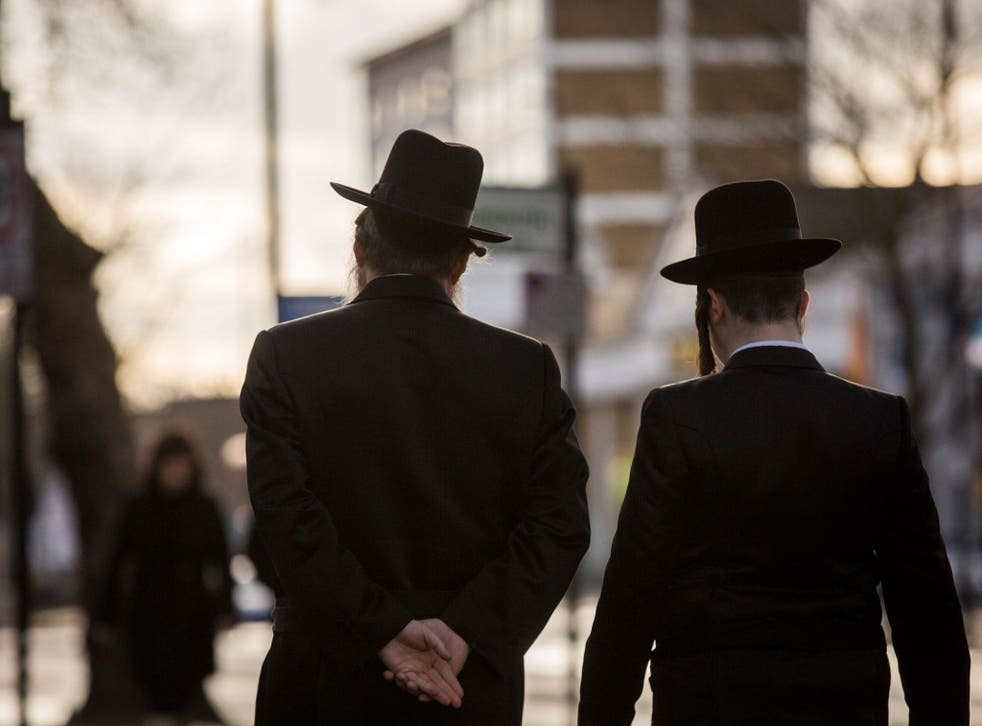 Anti-Semitic attacks in London have increased by 61 per cent over the course of the last year, according to figures from the Metropolitan Police.
Between November 2014 and November 2015, a total of 483 such crimes were committed, up from 299 during the same period of the previous year.
The borough of Lambeth saw a 200 per cent rise, Westminster saw a 178 per cent increase and in Tower Hamlets there was an increase of 100 per cent, The Jewish News reports.
John Mann, MP for Bassetlaw and chair of the All-Party Parliamentary Group against Anti-Semitism, told The Independent that he believes the increase may be due to malicious messages distributed online.
He said: "The big change… has been the growth of anti-Semitic hate crimes which I have witnessed first-hand. Over 200 anti-Semitic attacks have been made on me in the last six months over the internet in this country alone. This is mild compared to prominent Jewish politicians.
"Many of these threats are extreme right wing abuse, calculated to offend, others are abuse from the far left- usually recycling the old tropes about money, power and conspiracy.
"There needs to be a new law on hate speech on the internet, requiring the internet companies to immediately identify the perpetrators and a regulatory system to oversee their managing of threatening content."
A spokesperson for the Met Police told The Independent: "The number of anti-Semitic offences recorded between December 2013 and November 2014 was 299. There were 184 more anti-Semitic offences in the subsequent 12 month period to November 2015.
"However, the most 'financial year to date' figures show a fall of 4.1 per cent in anti-Semitic offences between April and November 2015.
"The percentage change in any comparatively rare crime type can often be volatile. The number of anti-Semitic offences in the month of November 2015 was 53 per cent lower than in November 2014."
The Met Police said that they do not have full statistics on proportion of crimes carried out online; whether by malicious harassment or 'trolling' on social media or by email.
Jonathan Sacerdoti, Director of Communications at the Campaign Against Antisemitism, told The Independent: "How many times must we see a drastic increase in the number of anti-Semitic attacks before the law will actually be enforced properly with zero tolerance? Declarations of intent about cracking down on anti-Semitism, and excuse making about supposed reasons for the Jew-hatred are not enough.
He added: "This constantly rising anti-Semitism is not an anomaly. Britons must demand firm action against those who threaten their Jewish countrymen."
Elliot Steinberg, Programme Manager at The Council for Christians and Jews told The Independent that the increased figures could be due to an increased readiness to report rather than a growing number of crimes per se: "I think that we are currently experiencing a period of increased alertness, in part due to the recent attacks in Paris but also the global geopolitical situation which adds another layer of complexity to the issue and also encourages people to report incidents more readily- a better safe than sorry attitude."
He added that the news should not be used to cause a greater rift between communities but as an occasion to reach out: "By making personal friendships, we are able to take away the sense of 'otherness' that surrounds members of other religions and find a common humanity that is essential to preventing anti-Semitism, Islamophobia and all forms of discrimination."
Register for free to continue reading
Registration is a free and easy way to support our truly independent journalism
By registering, you will also enjoy limited access to Premium articles, exclusive newsletters, commenting, and virtual events with our leading journalists
Already have an account? sign in
Register for free to continue reading
Registration is a free and easy way to support our truly independent journalism
By registering, you will also enjoy limited access to Premium articles, exclusive newsletters, commenting, and virtual events with our leading journalists
Already have an account? sign in