Supercar driver charged with killing gardener after Notting Hill hit-and-run
23-year-old council gardener died after he was hit by the £120,000 Bentley Continental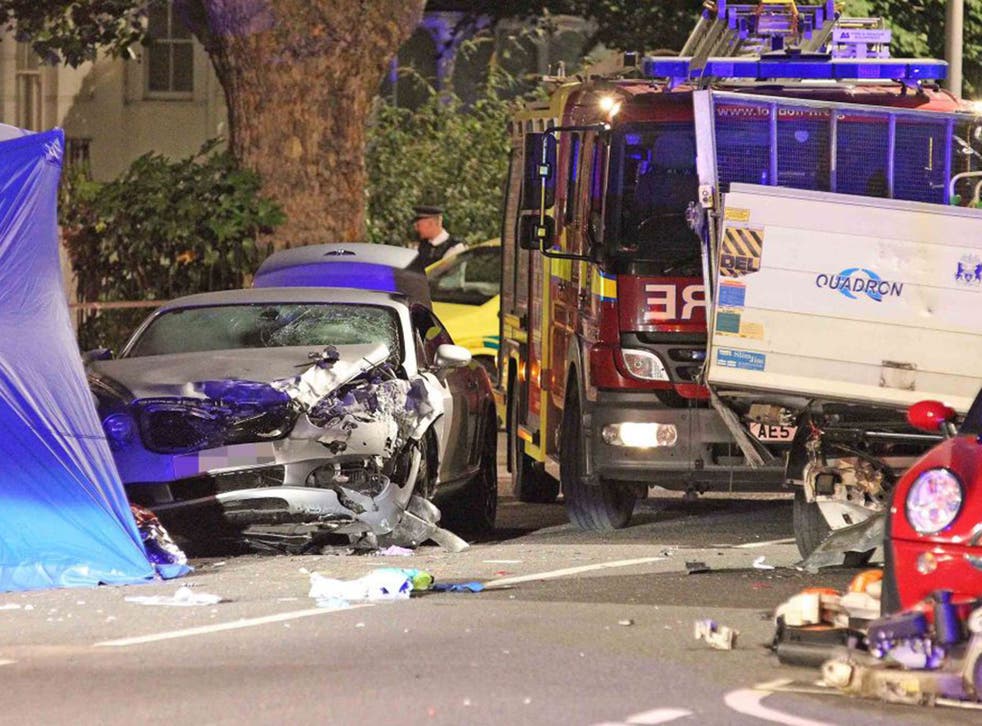 The driver of a £120,000 supercar has been charged with killing a 23-year-old groundskeeper after a hit-and-run in Notting Hill.
George Claudiu Albu has been charged with causing death by dangerous driving after the Bentley Continental hit the gardener as he directed traffic around his broken down van on Thursday night.
The 31-year-old, of Porchester Road, Paddington, has also been charged with causing death by driving a vehicle not in accordance with his licence and while uninsured, and failing to stop at the scene of a collision.
He is due to appear at West London Magistrates' Court on Monday.
Police are yet to name the victim, who worked for Kensington and Chelsea Council's grounds maintenance contractor, Quadron.
Onlookers rushed to help until the emergency services arrived, but the gardener was pronounced dead at the scene at about 1am on Friday.
The luxury car was said to have been abandoned after the collision in Pembridge Villas, where homes cost as much as £15million.
It was left with its engine running, lights on, and hip-hop music blaring from the speakers, according to the Evening Standard.
The front of the silver Bentley was crushed after hit the Quadron van, as well as its driver.