Blind Tory peer accused of sexual assault says he uses touch to 'get a sense of people'
Paralympic gold medallist is alleged to have grabbed masseuse's bottom and asked if she did 'extras'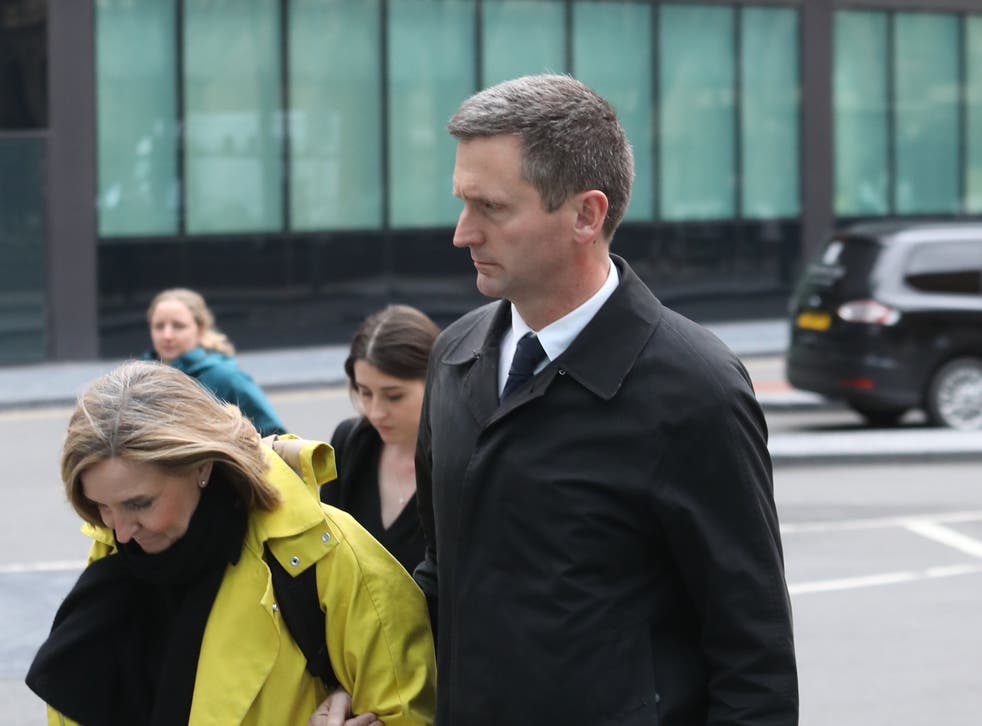 A blind Conservative peer accused of sexually assaulting a masseuse told a court he uses touch to "get a sense" of people when he feels vulnerable.
Lord Christopher Holmes of Richmond allegedly grabbed the woman's bottom and asked if she did "extras" at a five-star hotel near the Houses of Parliament.
The nine-time paralymic swimming gold medallist admitted he asked to touch her but denied he had a sexual motivation.
He told jurors at Southwark Crown Court: "I wasn't asking to touch her to see if she was male or female, tall, short, fat or thin - it's just to get the sense of another person and see what she looks like.
"I understand how difficult it is to imagine what it must be like to have no sight whatsoever, because up until I was 14 I couldn't have any indication of what that would be like, but that really is my world."
The 48-year-old, who retired from sport in 2002 and went into a career in law, said he uses touch, along with sound and smells, to "construct" the external world.
He continued: "It is to get a sense of that other person - not to make a facsimile or an oil painting of them, just having a sense of that other person who was in a room that I didn't really know, with a person I don't know, lying on my back and feeling completely vulnerable."
The Tory peer claimed that he is often photographed without his knowledge and feels very vulnerable with strangers or in situations when he is not accompanied by his guide dog, Nancy.
He said he had booked the 90-minute deep tissue massage for 7 March last year to help with tight muscles after making a New Years resolution to get fitter.
Prosecutors said the peer told the woman she could "go higher if she wanted to" while she massaged his thigh.
After asking to touch her to "see how you look", he touched her face, shoulders and sides before resting his hands around the level of her hips, juror hears.
When she tried to move away he grabbed her buttocks and asked whether he could touch her breasts, it is alleged.
Jurors heard he had previously asked to touch another therapist's face during a different session at the same hotel. She refused and told him: "What does it matter what the massage therapist looks like?"
The peer denies one count of sexual assault. The trial continues.
Additional reporting by Press Association