No-deal Brexit will put public safety at risk and reduce police capacity in UK, leaders warn government
Police commissioners call on government to urgently start contingency planning for expensive and inferior alternatives to EU systems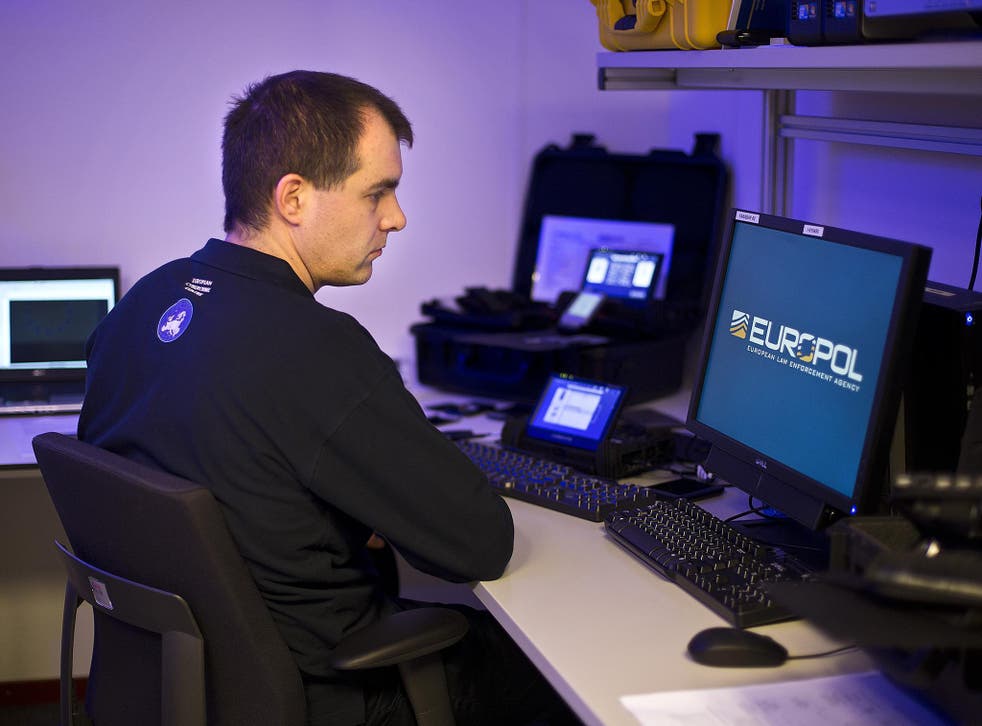 A no-deal Brexit will put public safety at risk and reduce policing capacity in Britain, leaders of the Association of Police and Crime Commissioners (APCC) have warned the government.
In a letter they said the loss of key EU databases, the European arrest warrant system and full Europol membership "could pose significant risks to our local communities".
"These shared tools, measures, initiatives and capabilities which have been developed over the last 40 years of cooperation across the EU have saved many lives," said the document, which was seen by The Independent.
"Considerable additional resource would be required for policing to operate using non-EU tools and that such tools would be suboptimal – potentially putting operational efficiency and public safety at risk.
"It is also recognised that recruitment, vetting and training of staff to use these tools would take a substantial amount of time."
The letter, which was sent to the Home Office last week, said ongoing Brexit negotiations come at a time when the threat posed by foreign offenders targeting the UK from abroad is increasing.
Britain risks losing access to systems including Europol, the European arrest warrant and Schengen Information System II (SIS II) – a huge database containing information on terrorists, criminals, missing people and objects, to which the police say there is "no alternative".
Michel Barnier: UK government needs dose of "realism" about EU security cooperation post-Brexit
British officers checked it 539 million times in 2017 alone, with their equipment currently searching SIS II and the police national criminal database simultaneously.
At the end of 2017, there were 76.5 million alerts in relation to people and objects on the system, including 1.2 million from the UK.
The UK could also be excluded from the European arrest warrant system, which drives the extradition of up to 10,000 foreign offenders every year as well as allowing British criminals to be brought back to face trial.
The government has proposed a security treaty that it claims would allow information sharing to continue, but its refusal to be governed by the European Court of Justice could block transfers because of data protection laws.
Michel Barnier, the EU's chief Brexit negotiator, said the UK would be locked out of policing and security databases in June, adding: "If you leave this ecosystem you lose the benefits of this cooperation."
He said that while there would still be some security cooperation, it would "rely on effective and reciprocal exchanges, but not on access to EU-only or Schengen-only databases".
The APCC's Brexit working group, which contains Conservative, Labour and independent commissioners, said 32 law enforcement and national security measures are currently used on a daily basis in the UK.
"Unless the government is able to negotiate the retention of these measures following the UK's withdrawal from the EU, police and law enforcement agencies face a significant loss of operational capacity," the group's letter read.
"A 'no-deal' scenario could cause delays and challenges for UK policing and justice agencies."
It called on the home secretary to prioritise access to EU-wide systems, while developing "effective contingency plans" for a no-deal Brexit and give the work the funding needed.
The biggest issues facing UK on leaving EU

Show all 8
The National Police Chiefs' Council (NPCC) said Europe-wide systems had made British officers "better at protecting the public" and improved their response to crime and terrorism.
"For every one person arrested on a UK issued European arrest warrant, the UK arrests eight people on warrants issued by other member states," said deputy assistant commissioner Richard Martin.
"It is in the interests of both sides to negotiate an arrangement that allows for continued close working, whether as part of existing mechanisms or negotiated alternatives.
"Without such arrangements, both UK police and EU member states will lose capabilities including – identifying criminals and missing persons who cross our borders, detaining and swiftly surrendering suspects under EAWs, quickly identifying previous history of offending or the sharing biometric data."
The NPCC said a small team is currently working on contingency plans in the event that access to some or all European systems is lost.
But Mr Martin warned: "The contingency measures we are considering will be slower and less effective, and ultimately will reduce the ability to identify risk and prevent harm on both sides of the channel."
The letter came after the Home Affairs Committee condemned both UK and EU negotiators for putting the safety and security of their citizens at risk by refusing to cross political "red lines".
MPs said the UK was on course for a "catastrophic" Brexit security deal that could see criminals and terrorists go free, threatening the ability to prevent serious crime and effectively secure borders.
A Home Office spokesperson said: "There is widespread recognition that the UK and EU can most effectively combat security threats when we work together. It is important we maintain operational capabilities after Brexit – and we will continue to make this case to the European Commission.
"We are confident that an ambitious agreement on future security cooperation can be reached – but it is the duty of any responsible government to prepare for every eventuality, including no-deal.
"With that in mind, we are working closely with operational partners on contingency planning so we can ensure the safety and security of our citizens in all scenarios."
Register for free to continue reading
Registration is a free and easy way to support our truly independent journalism
By registering, you will also enjoy limited access to Premium articles, exclusive newsletters, commenting, and virtual events with our leading journalists
Already have an account? sign in