British American Tobacco accused of bribing senior politicians in order to sabotage anti-smoking laws
Several individuals involved with the WHO's Framework Convention on Tobacco Control allegedly targeted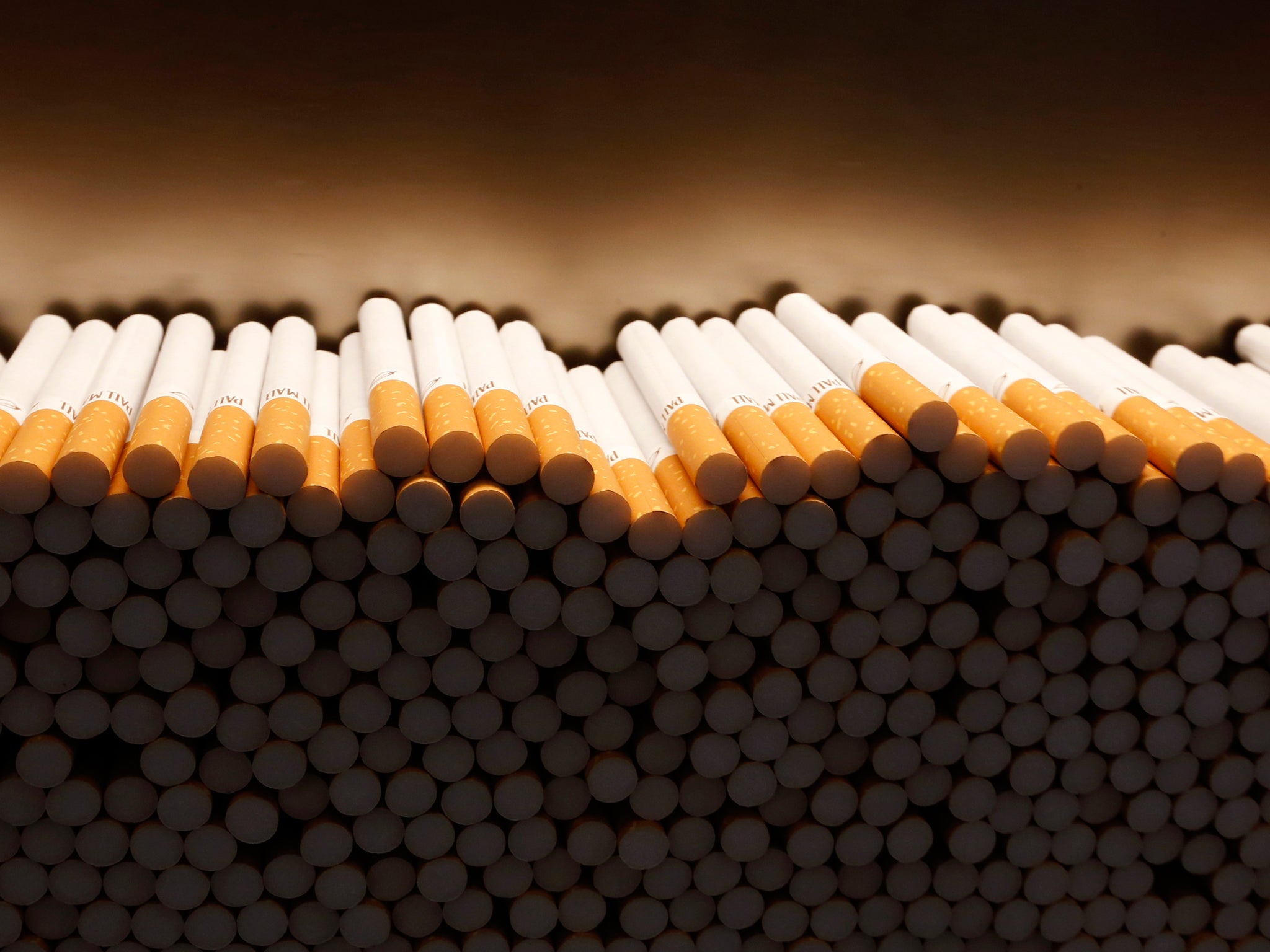 British American Tobacco, one of Britain's biggest companies, has been accused of bribing senior politicians and civil servants in a bid to sabotage anti-smoking laws.
The allegations by whistleblowers from the company, and supported by court documents, relate to the company's operations in several African countries.
Paul Hopkins, who served in the Irish Special Forces before working for BAT, claims he broke the law for the tobacco firm. "I was a commercial hitman," he said in an interview broadcast on BBC One's Panorama.
Commenting on the practice of bribery, Mr Hopkins, who worked for BAT in Kenya for 13 years, said: "It was explained to me in Africa that's the cost of doing business."
Several individuals involved with the World Health Organisation's Framework Convention on Tobacco Control (FCTC) were allegedly targeted.
Under the UK Bribery Act, British companies can be prosecuted for bribery which takes place overseas. And anti-smoking campaigners are demanding the Serious Fraud Office (SFO) launch a criminal investigation into BAT.
"BAT is bribing people, and I'm facilitating it," claimed Mr Hopkins, who no longer works for the company.
Before he left, he recorded conversations with his boss, Gary Fagan, BAT's director for East and Central Africa, and a company lawyer Naushad Ramoly, discussing bribes. In an exchange in 2013, the lawyer said: "That's what we are going to be paying. Yeah, ok, fine. Anything else that you think we'll need to be paying for?" Mr Ramoly, who no longer works for BAT, denies involvement in illegal activities. And Mr Fagan denies giving permission for the payment of bribes.
Two FCTC representatives, Godefroid Kamwenubusa, from Burundi, and Chaibou Bedja Abdou, from the Comoros Islands, were both allegedly paid $3,000 (£2,000), according to the Panorama investigation. And Bonaventure Nzeyimana, a former FCTC representative from Rwanda, was allegedly paid $20,000. All three deny accepting bribes. But in court documents, BAT describes the payments to the three as "unlawful bribes," according to the BBC.
Another allegedly bribed was Moses Watangula, former Minister of Trade, Kenya. The tobacco company paid for a business class return flight for his wife to London. He denies having had dealings with BAT.
And Dr Kasirivu Atwooki, a Ugandan MP who sat on a committee writing a report on a rival company, was allegedly given £20,000 to make amendments and give it to BAT in advance. He denies the allegations.
World news in pictures
Show all 50
The documentary features another whistleblower. Solomon Muyita, a former lobbyist in Uganda, claims he was told to pay off dozens of people, and is suing the company for wrongful dismissal.
Court documents from his case claim that David Bahati, a Ugandan MP who proposed an anti-tobacco bill, had been recruited to spy on anti-smoking activists. The politician was in favour of "…having most of our views accommodated in the proposed tobacco law," according to a record of a meeting between BAT and the MP. Mr Bahati did not respond to requests for comment from the BBC.
Dr Vera da Costa e Silva, head of the WHO FCTC secretariat, accused BAT of "using bribery to profit at the cost of people's lives."
And Deborah Arnott, chief executive of Action on Smoking and Health, said: "Panorama's shocking evidence must be investigated without delay. If true, it is hard to imagine any more disgusting act for a British company than to pay decision makers in Africa to prevent legislation being passed to protect children and young people from a future of addiction, disease and premature death caused by smoking."
She added: "We will be writing to the Government to demand that a criminal investigation under the Bribery Act is launched at once."
In a statement, a BAT spokesperson said the allegations were from "former employees with a clear vendetta against us, whose employment was terminated in acrimonious circumstances and who present a completely false picture of the way BAT does business." They added: "Any proven transgression results in disciplinary action and may lead to dismissal. We will not tolerate corruption in our business, no matter where it takes place."
Mr Hopkins plans to meet with SFO investigators this week. A spokesperson for the SFO said: "We are aware of the general allegations but cannot comment further at this stage."