British sailor 'murdered his wife and deliberately sank catamaran to inherit her estate', US prosecutors allege
Isabella Hellmann was lost at sea during Caribbean trip with Lewis Bennett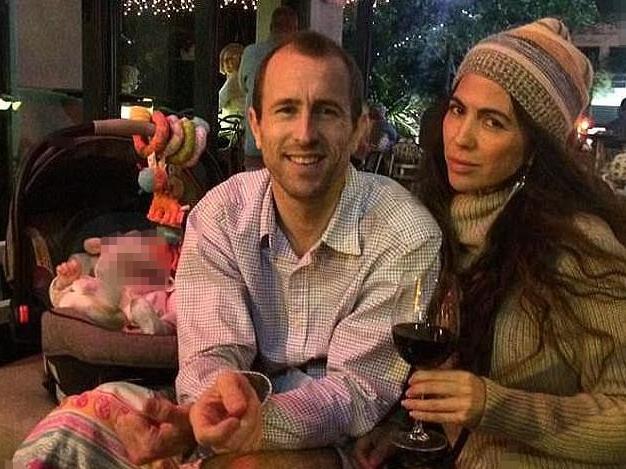 A British sailor murdered his wife and deliberately sank their catamaran during a Caribbean honeymoon to inherit her estate, US prosecutors have alleged.
Lewis Bennett, of Poole, Dorset, was smuggling rare stolen coins when he was rescued alone off the coast of Cuba without his wife Isabella Hellmann in May 2017.
Ms Hellmann, 41, has not been found and the FBI have charged her husband with her murder.
Court papers filed in the US this week allege Mr Bennett killed his wife to end "marital strife" between the couple, who have a young daughter.
The newlyweds had been sailing towards their US home when Mr Bennett made an SOS call saying the former estate agent was missing and their boat was sinking.
The court documents revealed Ms Hellmann's family bugged her apartment in Delray Beach, Florida, to listen to Mr Bennett's conversations because they suspected him of involvement in her disappearance.
Prosecutor Benjamin Greenberg asked a US judge to admit as evidence conversations in which Ms Hellmann is said to have told loved ones about arguments with her husband over a planned move to Australia, financial problems, and the raising of their child.
Mr Greenberg said the conversations showed the pair were "consistently" rowing "with potentially one of the arguments ultimately resulting in the murder of Hellmann".
He added: "Hellmann's murder would remove the marital strife from the defendant's life, allow the defendant to live his life as he pleased, and would enable him to inherit money from Hellmann's estate, all of which provide strong circumstantial proof that the defendant had a strong motive to murder Hellmann."
Mr Bennett, 41, has requested that authorities register his wife as presumed dead, which would mean he inherits her apartment and the contents of her bank account.
Prosecutors also said Ms Hellmann may have discovered her husband was in possession of gold and silver coins stolen from his former employer on the Caribbean island of St Maarten, which could have made her an accomplice in the smuggling crime.
This "potentially led to an intense argument resulting in Hellmann's murder", Mr Greenberg suggested.
The FBI accused Mr Bennett, who has dual British and Australian nationality, of intentionally scuttling the 37ft catamaran.
World news in pictures
Show all 50
The mining engineer denies killing his wife and told rescuers he was sleeping in the vessel's cabin when he was jolted awake by a collision with an unknown object. He said he went to the deck and found the boat badly damaged and Ms Hellmann gone.
Mr Bennett sent a distress signal and clambered into a life raft before being rescued by a US coastguard helicopter.
The catamaran was later found floating upside down about 30 miles west of the Bahamas, with one of its two hulls already fully submerged.
Mr Bennett is currently serving a seven-month jail term after admitting smuggling the stolen coins, worth $38,480 dollars (£29,450).
He is due to go on trial accused of second degree murder in December.