Bronze statue worth £40,000 stolen in brazen daytime raid in Mayfair
Detectives have released a CCTV image of a man they want to trace in connection with the incident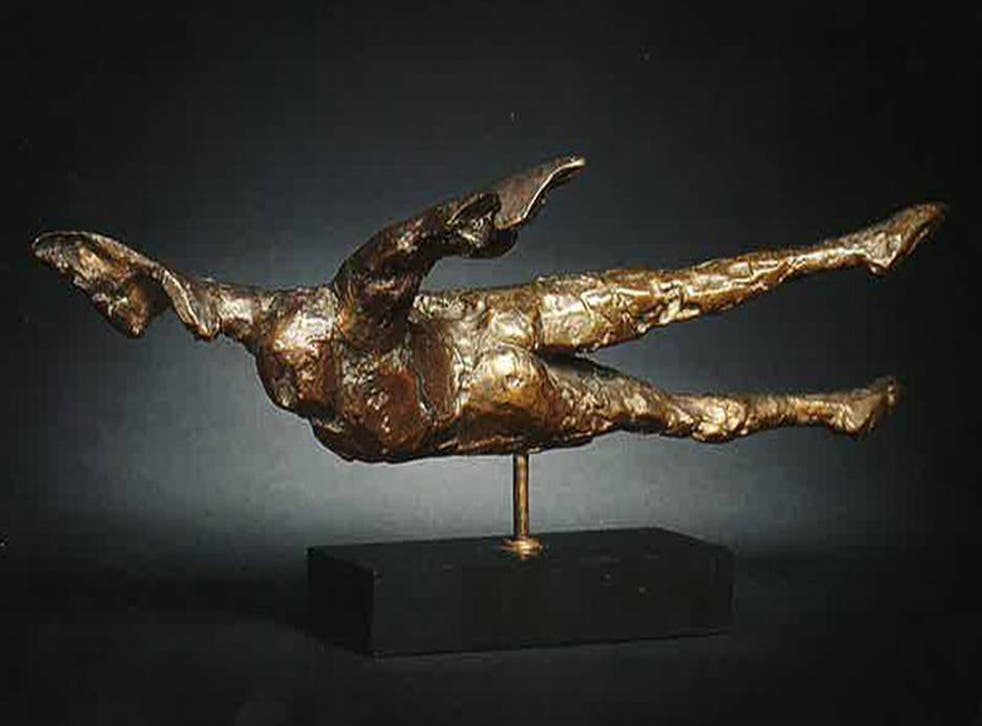 A bronze statue worth £40,000 has been stolen in a brazen daytime raid on an art gallery in London's exclusive Mayfair district.
Detectives in Westminster have appealed for information and released a CCTV image of a man they want to trace in connection with the incident.
On Friday 26 June between 5.30 and 5.50pm a man entered the gallery on Maddox Street and stole "Horizontal Birdman 1", a 1962 statue by the English sculptor Dame Elisabeth Frink. The work is a limited edition piece and is inscribed on the underside with 'Frink 10/10'.
The suspect is described as a white male, approximately 6ft, of medium build, with medium length greying hair on the sides. He was wearing glasses, a light blue shirt and dark suit and was carrying a black sports bag.
Detective Constable Kevin Eade, of Westminster CID said: "It appears the suspect has specifically targeted this piece and picked his moment. He took his time first browsing around the art gallery and speaking with the manager before stealing the statue. Anyone who recognises the man pictured please come forward."
A spokesman for the Art Recovery Group Ltd said it had registered the loss on its ArtClaim Database – a due diligence resource for the art market that uses image recognition technology to identify claimed works before they are bought or sold.
He said: "Recording losses for free on the ArtClaim Database gives victims the best chance to recover stolen works. Following this theft we are now working to support Beaux Arts gallery in their recovery efforts and we encourage anyone in the trade who is offered this sculpture to come forward immediately."