Chances to prevent 7/7 attacks were missed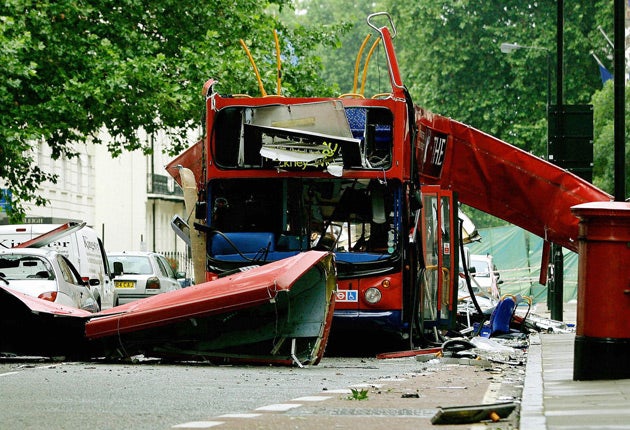 Police and the MI5 spy agency likely missed chances to identify the key men behind the 2005 London bombings, but could have done little more to halt the attacks given their limited resources, lawmakers said today.
A detailed report into what was known before the attacks, which killed 52 people on three subway cars and a bus, reveals how one of the bombers was tracked by intelligence officers as early as 2001.
Two of the men were repeatedly spotted with other terrorists in 2004, but never properly identified, the report concludes.
The inquiry, by Parliament's Intelligence and Security Committee, makes the alarming disclosure that in 2004, MI5 had poor or no surveillance of 60 per cent of suspected terrorists.
Only 6 per cent of suspects were adequately kept under surveilance, the lawmakers' report said.
Jonathan Evans, head of MI5, estimates there are around 2,000 known terrorists operating in Britain. Officials estimate there are likely thousands more unknown to authorities.
Lawmakers said that to properly cover the current threat, MI5 would need "several hundred thousand officers as opposed to their current 3,500."
Despite a huge recruitment drive, MI5 still only has the manpower to "hit the crocodiles nearest the boat," Evans told lawmakers.
The report lists numerous occasions when London bombings ringleader Mohammed Siddique Khan was watched by surveillance teams, including a previously unknown occasion at a 2001 training camp in Britain.
"We cannot criticize the judgments made by MI5 and police based on the information that they had, and their priorities at the time," the report states.