Ched Evans: Scrutinising woman's sexual history in rape trial 'set us back 30 years'
Woman intrinsic to changing the law to protect alleged rape victims from having to reveal details of their sex lives says footballer's case has set dangerous precedent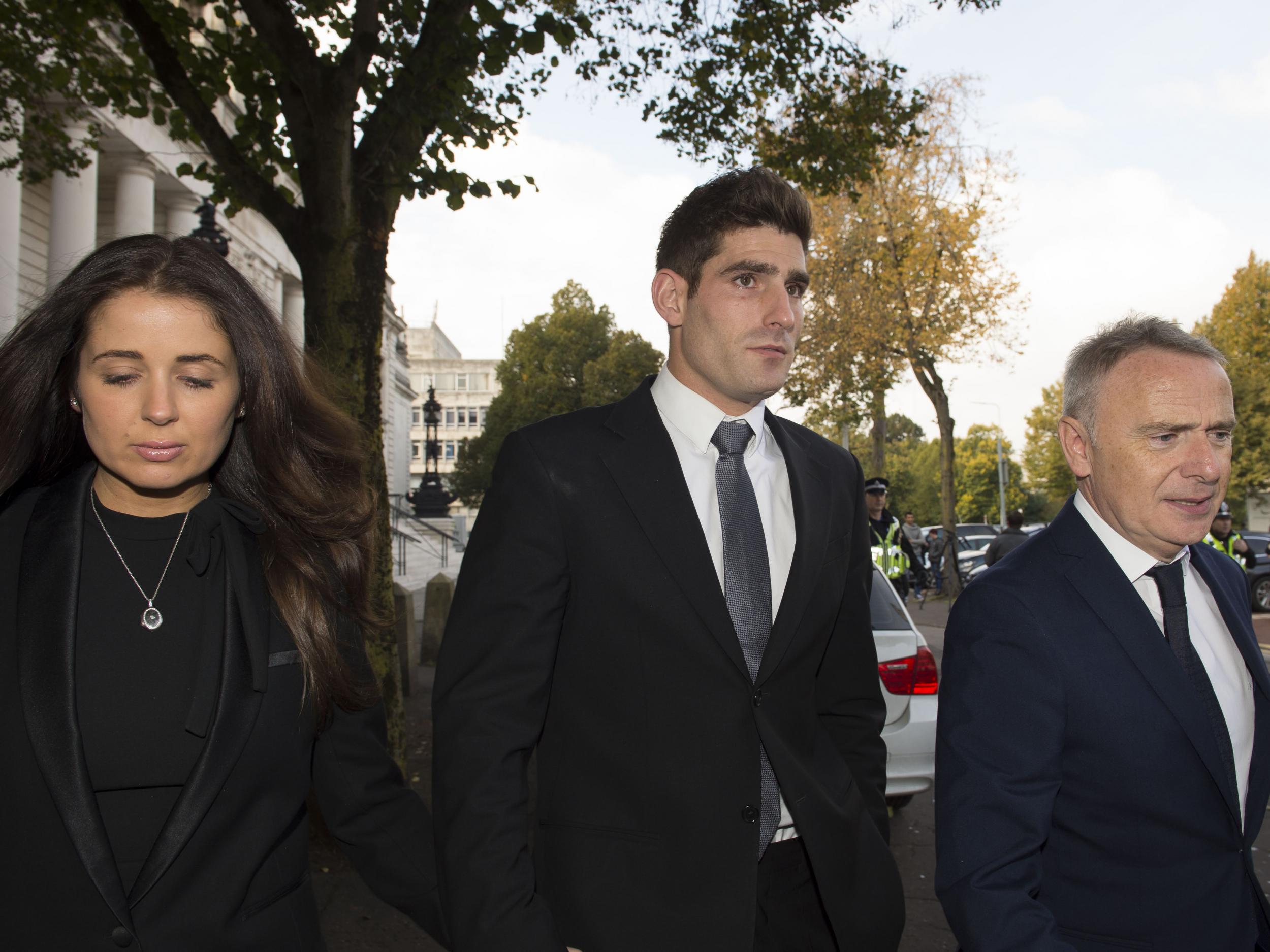 A former solicitor general has condemned the way the Ched Evans rape trial was conducted.
Vera Baird told the BBC details of the woman's sexual past should not have been heard in court and the case could discourage people who are sexually assaulted from reporting it to police.
The 27-year-old footballer was cleared on Friday of raping a woman in a hotel room in 2011, only after her sexual history was scrutinised before a jury. Evans was initially found guilty of the rape in 2012.
The original conviction was referred to the Court of Appeal following a 10-month-long investigation by the Criminal Cases Review Commission (CCRC), which found new information that had not been heard at the original trial.
While he was in prison, Evans' family and friends offered £50,000 for information that might clear his name and hired private investigators to help free him.
The new evidence concerned two other men who claimed they had sex with the woman around the same time as the alleged rape and who described their encounters as similar to Evans' account of what happened.
Defence lawyers have been banned from cross-examining alleged rape victims in court about their sexual behaviour or history since 1999, but the Court of Appeal said Evans' case was exceptional.
Ched Evans found not guilty in hotel rape retrial
Lady Justice Hallett ruled it was a "rare case" in which it would be appropriate to allow "forensic examination" of the woman's sexual behaviour.
Ms Baird, the Northumbria Police and Crime Commissioner who played a large role in changing the law in the nineties, told BBC Radio 4's Today programme: "The only difference between a clear conviction of Mr Evans in 2012 and the absolute refusal of him having any leave to appeal at that time, and his acquittal now, is that he has called some men to throw discredit on [the woman's] sexual reputation.
"That, I think, is pouring prejudice in, which is exactly what used to happen before the law in 1999 stopped the admission of previous sexual history in order to show consent.
"We've gone back, I'm afraid, probably about 30 years."
At the retrial, the jury heard how Evans had been on a night out in Rhyl, North Wales, on 29 May 2011 with friends including the footballer Clayton McDonald.
The men first saw the woman in the early hours of the morning, falling over drunk outside a kebab shop, the court head.
Mr McDonald took her back to the Premier Inn nearby, where Evans had booked a room, text messaging him from the taxi to tell him he had "got a bird".
Evans insisted he then had consensual sex with the woman before getting up and leaving via a fire exit door when he suddenly realised he was cheating on his girlfriend.
In 2012, a court ruled the woman had not been able to give consent, but on Friday a jury decided unanimously that Evans was not guilty.
The campaign group Women Against Rape also criticised the decision to allow evidence from former partners to be heard in court, agreeing with Ms Baird it could deter people from reporting rape .
"Women are appalled at the verdict after previous boyfriends were allowed to give evidence," a spokesperson told The Independent.
"This sets a dangerous precedent to allow irrelevant sexual history evidence, which the law was supposed to prevent, opening the floodgates to trashing the woman's character in any rape trial once again.
"This trial is a throwback to the last century when women who reported rape were assumed to be lying and their sex life was on trial."
End Violence Against Women said they were "very concerned" a precedent had been set in allowing the previous sexual history of complainants to be heard.
"We respect the verdict of the jury who heard the prosecution and defence evidence in full," the co-director of the coalition Rachel Krys told The Independent.
"We urge all those who comment on this case to remember that many thousands of survivors of rape hear remarks and comments which blame victims all the time. For several years now there has been abuse of the complainant, and of survivors of rape in general, in relation to this case. This has to stop."
Public figures speak out against Ched Evans' Sheffield return
Show all 5
North Wales Police released a statement on Friday night, revealing the victims identity had been made public by people on social media.
Superintendent Jo Williams said: "We are aware that once again the victim has been named on social media.
"We would remind people that it is a criminal offence under Section 5 of the Sexual Offences Amendments Act to do so, and that the victim has the right to life long anonymity. An investigation is ongoing into the naming.
"People need to be aware that they could find themselves being arrested and prosecuted. This was done previously, people were prosecuted and heavily fined."
The woman who accused Ched Evans of raping her has been forced to change her name at least five times since 2011, after receiving hundreds of death threats.
Legally, she has the right to lifelong anonymity as a complainant in a sex attack, but has been repeatedly hunted down and exposed by Twitter trolls.
After Evan's first trial, her name was tweeted by his supporters and then retweeted more than 6,000 times.
Since then, her new identities have been uncovered twice more, forcing her to adopt a new name and move to a new location each time.
Her father has said his daughter has been "living her life on the run" since the incident in 2011.