Chef who couldn't stand the heat of AA Gill's review attacked kitchen worker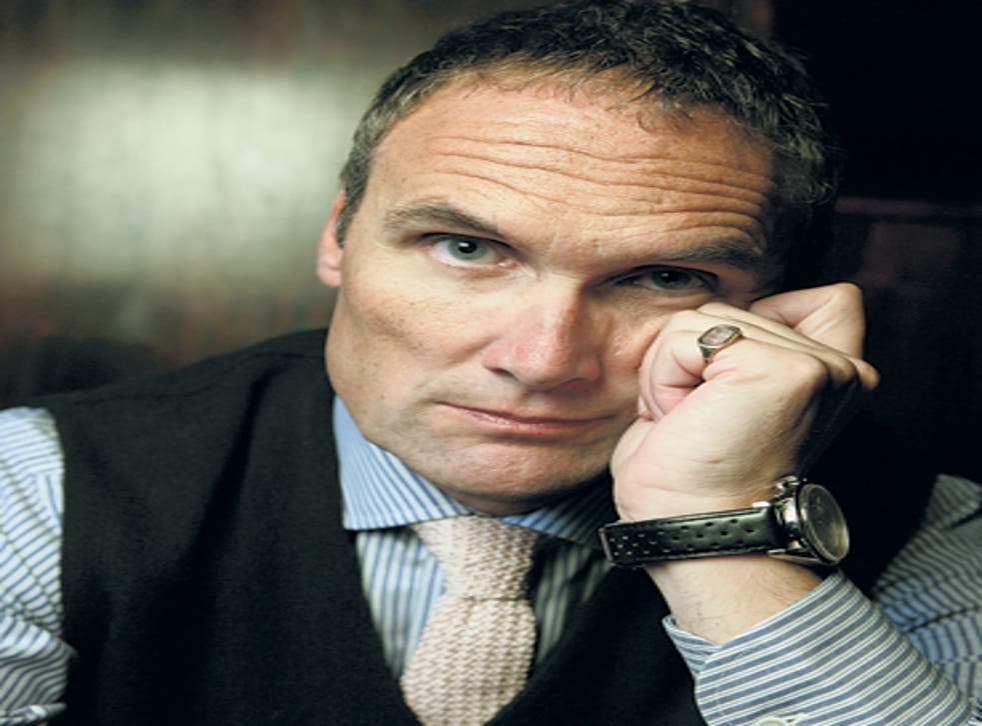 An "intoxicated" chef has admitted attacking a kitchen worker after the restaurant critic AA Gill told him that the food was "disgusting".
Charlie McCubbin, 51, chef and owner of the River Café in the Brecon Beacons in Wales, admitted losing his temper after the influential Sunday Times critic made the derogatory comment after his meal.
McCubbin, 51, snapped and swung a punch at kitchen worker Keith McVaigh before pushing him down the stairs and tussling with him.
The owner admitted assault and causing harassment, alarm or distress, in a court hearing.
Magistrates heard that McCubbin used "foul language" worthy of the television chef Gordon Ramsay. Prosecutor Helen Tench said McCubbin "appeared intoxicated".
She said: "He kept going in and out of the kitch and said to Mr McVaigh, 'when you've finished that you can fuck off and not come back'.
"McCubbin then took a swing at Mr McVaigh, which did not connect, before pushing him down three steps.
"McCubbin then walked over to another man and said, 'if you want to start I'll knock your fucking head off. I will take you all on'. "
The chef blamed his violent outburst on the stress of working a 17-hour day during the Hay Festival this year. Bruce Gray, defending, told the court: "Shortly before the incident, AA Gill, the respected food critic, came in.
"At the end of his meal he was asked whether he enjoyed it and, in his rather flippant manner, his response was, 'disgusting'. I say this to give you some idea of the stress of working in an environment where reputation is everything.
"The incident that led to this was that a cellar door had been left unsecured all that night and that was the straw that broke the camel's back."
The court heard that McCubbin's GP had referred him to a psychiatrist whose assessment was that he was "a man who has simply worked to exhaustion point and snapped".
The court heard McCubbin was "passionate, hard-working, respected and of clean character". Mr McVaigh, 52, had said he no longer wished to see McCubbin prosecuted. The chef was given an 18-month conditional discharge and told to pay costs of £85.
After the hearing, McCubbin said: "I had been so busy and had had to sack a couple of my employees for various things. I was at the end of my tether and was so upset, and this was the straw that broke the camel's back.
"I've been compared to Ramsay but, to be honest, sometimes I make him look tame. Keith is a mate of mine. I've apologised and there are no hard feelings."
Reviewing the restaurant in June, Gill praised the whitebait and called the service "embarrassingly, bucolically charming" if a little slow ("about as quick as a Welsh pub quiz"), before awarding it a four-star rating in his column.
McCubbin celebrated his return to work by tweeting that he was preparing a tricolore chocolate mousse for the first time in 10 years.
[The owner of the River Café near Hay has contacted us to say that the incident detailed in the report above took place some weeks after AA Gill's visit. Moreover, the victim of the assault was not a member of staff. Update posted 4/7/12]
AA Gill's worst words
L'Ami Louis, Paris: "The fat clings to the roof of my mouth with the oleaginous insistence of dentist's wax ... The worst restaurant in the world."
Bob Bob Ricard, London W1: "A button that called a waiter would have been useful; a button that called the waiter a twat would have been better; a button that severely electrocuted the chef would have been amusing."
River Restaurant at the Savoy: "Gastronomically it's a mess, incoherent, a committee of middle-management caterers choosing internationally bland and expensively undemanding food to appeal to the widest number of expense-account business drones."