Abuse survivors fight for justice after police drop investigation at child mental health unit
Exclusive: 'It's about justice, closure. We want to be believed,' says man held at unit while aged 13
Lizzie Dearden
Home Affairs Correspondent
Monday 26 October 2020 11:49 GMT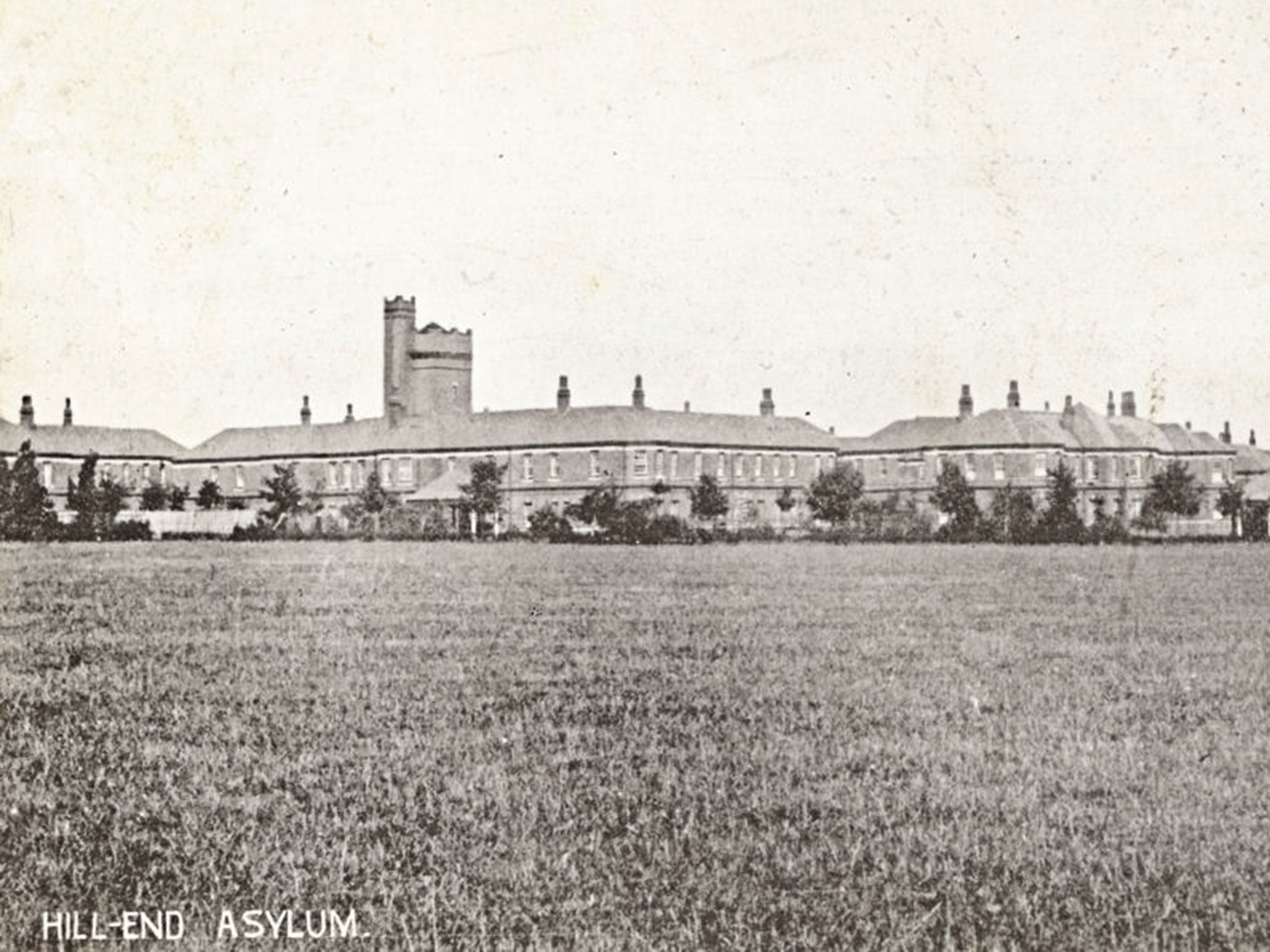 Survivors of alleged sexual and physical abuse at a children's mental health unit have vowed to continue their fight for justice after a three-year police investigation ended without charges.
Police said they found evidence that children had been over-sedated by staff at the Hill End Hospital Adolescent Unit in St Albans, between the 1960s and its closure in 1995.
Hertfordshire Constabulary investigated allegations of beatings, mistreatment and sexual abuse, including rape, but said there was "insufficient evidence to support any arrest or prosecution" against former staff.
Survivors are now planning separate legal action to expose the abuse and gain redress for the impact it had on their lives.
A man who was admitted to Hill End after taking overdoses at the age of 13 told The Independent he was subjected to sedation and physical and sexual abuse.
Another survivor said he felt "deflated" at the lack of charges after a "gruelling and traumatic" police investigation.
"After leaving Hill End I had to engage in therapy for the trauma from the unit," he added.
"I tried to put it to bed and then going back and unpicking it triggered it all for me, I hit a bout of depression."
The man, now 37, believes that some former staff members who were involved in abuse now hold "high-end positions" in psychological units elsewhere.
He said survivors are now pinning their hopes on civil court action, adding: "For me it's about justice, closure. We want to be believed."
Another man, who was admitted to Hill End at the age of 11 after running away from children's homes and care centres, said a lot of former patients were still suffering.
"A lot of them feel abandoned now the police have said 'off you go, phone the Samaritans'," he added.
"Someone should still be held accountable at the end of it. If it's civil or criminal, I just want some responsibility to be taken. This isn't over, this isn't the end."
The man said he wants the authorities responsible to make an admission of guilt or an apology.
He said he understood the difficulty caused to investigators because of the length of time passed since the alleged abuse, but accused police of failing to follow up a report he attempted to make 12 years ago.
During his internment in 1993, he said he made a break for freedom when staff left a door unlocked after attempting to sedate him.
Staff called police but found the boy in nearby woods before officers arrived.
"I was dragged back, locked in the cell and I remember hearing the police outside the door," he added. "I was telling them 'I need to talk to you, I'm being abused'."
But he said the police officer left after staff claimed they had to keep the door locked because he would attack them.
A record of that call is being sought as part of an forthcoming legal action being prepared by solicitors Leigh Day.
Emma Jones, a partner in the firm's human rights department, said the lower burden of proof in civil courts meant it had more chance of success than a criminal investigation.
She said more than 70 former Hill End patients had approached the firm, adding: "The nature of the allegations have been about the overuse of medication, physical force and restraint and some allegations of sexual assault, including rape, by staff."
Survivors told The Independent they were sexually abused and filmed during strip searches, while children were also beaten, punched and sedated as a punishment.
Child abuse going 'undetected'
Hill End was supposed to treat teenagers with psychiatric illnesses, but by the 1990s had become a "dumping ground" for children for whom the NHS and local authorities had run out of other ideas.
Survivors said that few children had been diagnosed with mental health issues, and cast doubt on the effectiveness of any treatment on offer.
Hertfordshire Constabulary said its investigation established that sedation at Hill End "did not meet the standards of the day and medical records show that in some cases children were given adult doses and were repeatedly sedated".
A statement added: "However, there is insufficient evidence to support any arrest or prosecution.
"As well as the use of sedation, officers have also investigated allegations of sexual assault at Hill End. These have all been fully investigated; however, again there is insufficient evidence to support any arrest or prosecution."
Police spoke to more than 100 people who had been at Hill End as children between 1969 and 1995.
While no arrests were made, witness statements were obtained from 70 former staff members.
Police said that medical records were recovered and examined where possible, "but the passage of time meant many records were no longer available".
Detective Superintendent Jerome Kent said: "Those who stayed at the unit have been incredibly courageous in speaking to officers about their experiences.
"Myself and the investigation team would like to thank them for speaking out and we understand that doing so will have brought back many distressing feelings and that this process will have caused many to relive the trauma of their time at Hill End."
The ongoing Independent Inquiry into Child Sexual Abuse is also taking evidence on "the extent to which institutions have failed to protect children from sexual abuse" in councils, the police, armed forces, schools, hospitals, children's homes, charities, religious groups and other public services.