Child sex abuse 'on an industrial scale' at London care home revealed as alleged victims take inquiry into their own hands
Lambeth Council faces paying out millions of pounds in compensation to children allegedly put at risk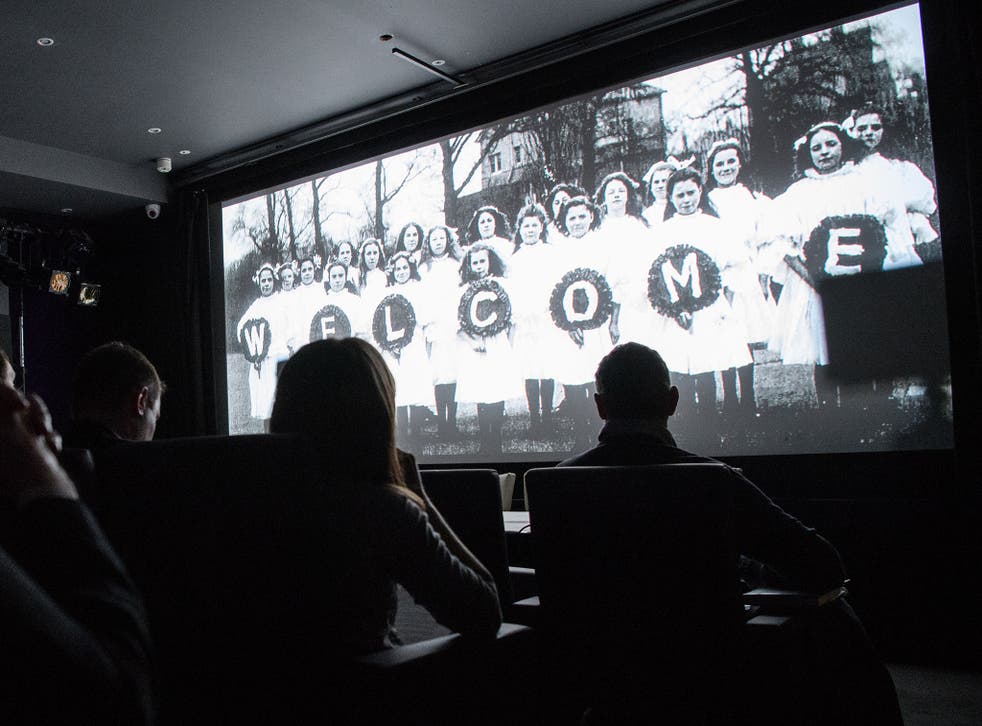 Two men who are alleged to have abused children while dressed as Father Christmas are among dozens of alleged abusers who targeted a London children's home over three decades.
The horrific catalogue of abuse was compiled by Shirley Oaks Survivors Association (Sosa), a group of former residents who have taken it upon themselves to investigate crimes at Croydon facility after losing confidence in a national inquiry.
Raymond Stevenson, the group's co-founder, said the 129-page report was "just the beginning" of their campaign for justice, from both perpetrators and the authorities who failed to prevent or punish the abuse.
"Our story will never be buried again," he told survivors, politicians and journalists gathered in central London on Thursday.
"I spent a lifetime thinking the abuse that happened to me was in isolation, but I now know it didn't compare in any way to what happened to the people represented in this room.
"The abuse happened on an industrial scale … and we're not going to give up."
Abuse victims and relatives of those who have died since their experience wept as former residents described their harrowing experiences at "Shirley Hell" and the lasting impact it has had on their lives.
At least 48 children have died in Lambeth care homes, Sosa says, with 27 others dying afterwards of suicide, alcoholism, drug abuse or illness.
More than 7,000 children passed through the seemingly idyllic Shirley Oaks, including a series of "cottages" and a dedicated school, swimming pool and doctor's surgery stretching over 70 acres.
Lambeth Council, which operated the home until its closure in 1983, is facing paying out tens of millions of pounds after pledging to compensate every child "put at risk" at Shirley Oaks and its other facilities.
Adrian Battley is one of more than 400 residents whose testimonies were collected by Soas, leading to the identification of 60 alleged abusers said to include council employees, football coaches, swimming instructors, teachers, doctors, carers and volunteers.
"I was seven when the abuse started," he told The Independent. "There was a teacher who used to call us up to the front of the class and abuse us, putting his hand up our trousers."
The same man then called Mr Battley back to class in the evening, claiming he needed to check whether the boy's costume for the school play fitted.
"He would undress me and then ply with me, then send me back," the 72-year-old army veteran recalled with a shaking voice. "He would play with himself as well. We didn't know it was wrong, there wasn't anyone to turn to."
Mr Battley does not know what happened to his abuser, having been told that the man emigrated abroad several years afterwards.
Another victim is Sandra Fearon, who says she was raped repeatedly over a two-year period at a home in Wandsworth and then at Shirley Oaks.
Having been put into care alongside her two brothers after their mothers' death, she was drugged and raped on the first night of her stay.
"They gave me water and drugs and put me into bed," she told The Independent. "When I woke up I was covered in blood – I was haemorrhaging because I had been raped."
Ms Fearon said she received no medical treatment and was instead put in isolation and given sanitary pads, before being moved to Shirley Oaks weeks later.
She was raped by a new abuser two weeks after she arrived, who threatened her into silence. Regular attacks lasted for two years, before her hair started falling out with stress and she was referred to a school nurse by concerned teachers.
The school intervened and the abuse stopped, but Ms Fearon does not believe her rapist was ever prosecuted, simply disappearing from Shirley Oaks.
Sosa's report, which will be handed to the Metropolitan Police, named 27 men and women as alleged paedophiles, with some names redacted because of ongoing criminal investigations or legal cases.
Several of those identified, including swimming instructor William Hook and Catholic priest Philip Temple, have been convicted of child sexual abuse relating to Shirley Oaks, but the vast majority of suspects are believed to have escaped potential prosecution.
Many victims were too young to remember the names or faces of their attackers, describing them only by their roles and nicknames including "Uncle [name]" and "[name] Shop Man".
Alleged offences range from rape and sexual touching to forcing boys to fight for sexual pleasure, and children being flashed at.
The report also documents a culture of corporal punishment likened to torture by victims, including locking children in freezing sheds, sleep deprivation, severe beatings and holding their heads underwater or down toilets.
It criticised several failed police investigations and alleges wrongdoing by several officers, including one who provided misleading information and "informed one victim their abuser was dead when in fact he was alive".
Sosa is seeking full reparations for those neglected and abused, prosecutions, a full and transparent investigation into the abuse and alleged cover-ups, and acknowledgement of wrongdoing from all authorities involved.
UK news in pictures

Show all 50
Chuka Umunna, the MP for Streatham, urged the all agencies who failed to protect children from the abuse – including the Home Office – to "pay up".
"What happened over decades here is the darkest episode in the history of our community and in particular of Lambeth Council," he said. "For the people in the room, this isn't 'historical' at all, it's something that they are living with every single day.
"It's a disgrace that my constituents have waited so long to get a modicum of justice and those responsible need to be called to account."
Councillor Lib Peck, the council leader, offered a full apology for the abuse, saying it made her feel "ashamed" to represent the local authority.
After formally accepting liability, Lambeth Council is offering counselling sessions and is developing a "fair, speedy and generous" compensation scheme for all children housed at homes with known paedophiles, whether they were abused or not.
"I am under absolutely no illusion that money can do anything to wash away the pain in this report, but it's clearly an onus that we will take extremely seriously," Cllr Peck said.
Lambeth Council chief executive Sean Harriss said officials "do not know yet how many people will come forward under the scheme", and that levels of compensation will depend on the type of abuse they suffered.
It is among the homes being investigated by the Independent Inquiry into Child Sexual Abuse (IICSA) started by Theresa May in 2014, but Sosa has withdrawn from the programme after several false starts that saw the resignation of three chairs.
Michael Mansfield QC will be representing the 700-strong group in negotiations with local and national government, as it looks into options including launching a separate inquiry or rejoining IICSA. Sosa has also launched a charity single to fund its campaign.
A Home Office spokesperson said: "Sexual abuse is an abhorrent crime that no one should ever have to suffer.
"No amount of compensation can ever make up for the pain that victims and survivors of child sexual abuse have suffered. However, it is right that victims are able pursue redress via the civil courts or the Criminal Injuries Compensation Scheme.
"The Independent Inquiry into Child Sexual Abuse is examining these systems as part of its investigation into accountability and reparation, and has pledged to consider whether they are suitably effective in providing redress to victims and survivors in cases of institutional failure."
Register for free to continue reading
Registration is a free and easy way to support our truly independent journalism
By registering, you will also enjoy limited access to Premium articles, exclusive newsletters, commenting, and virtual events with our leading journalists
Already have an account? sign in
Register for free to continue reading
Registration is a free and easy way to support our truly independent journalism
By registering, you will also enjoy limited access to Premium articles, exclusive newsletters, commenting, and virtual events with our leading journalists
Already have an account? sign in