Child abuse inquiry head Alexis Jay vows to 'fight on' as major survivors' group quits
'Nobody ever said that the work of the inquiry would be easy but nor is living with the scars of child sexual abuse'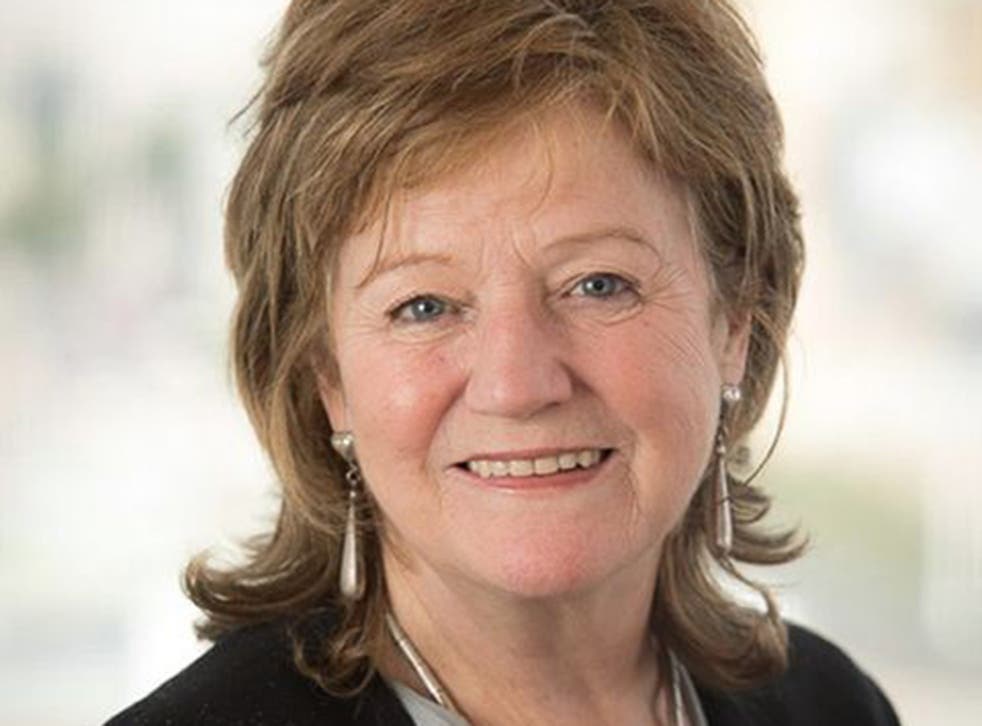 The head of the embattled child abuse inquiry has vowed to continue after a major survivors' group withdrew its support and called on her to quit.
Professor Alexis Jay, the fourth head of the inquiry which has been running since 2014, said she had "fought" for the inquiry and doesn't "intend to stop fighting for it now".
The Shirley Oaks Survivors Association (Sosa), which represents at least 600 victims who lived in children's homes in London, pulled out of participating in the inquiry – which is yet to hear any evidence – saying it had lost confidence in it.
Allegations that a large paedophile network preyed on children in care in Lambeth, south London from the 1950s onwards is one of the 13 areas the Independent Inquiry into Child Sexual Abuse (IICSA) will consider.
In a statement, it described the inquiry as a "stage-managed event" and an "unpalatable circus" and vowed to conduct its own investigation.
It said: "Our decision to pull out of the IICSA should have come with regret but we are sad to say the only emotion we feel is relief.
"Having watched the IICSA unpalatable circus stumble and lurch from crisis to crisis with multiple resignations and claims of racial and sexual abuse thrown into the mix, it no longer matters whether we think the inquiry is just another stitch-up because it's clearly a botch job that needs a drastic overhaul if it is ever to achieve its initial objectives."
It criticised the decision to appoint Prof Jay, who previously worked as a social worker, and said it would create a "social work talk shop" rather than a proper inquiry.
UK news in pictures

Show all 50
It said: "The Independent Inquiry into Child Sexual Abuse could have provided an opportunity for contemplation and learning across the UK as a whole.
"We are all aware that mistakes were made in the past but without learning these mistakes will continue to be made in the future.
"The lives and future of many current and future care children could have been improved but instead this opportunity lost will leave a pigment of shame on the government's hands.
"From the day the inquiry was announced, we never believed there was any intention to allow the survivors of child sexual abuse or the public to glimpse into a window of this country's darkest shame."
But Prof Jay, who wrote the highly critical report on the Rotherham sex abuse scandal which led to the resignation of the entire council, defended herself against the criticism that her previous career made her a bad choice for the post.
Writing in The Times, she said: "Sosa has questioned my ability to chair this inquiry — it condemns me for having been a social worker and asks how this inquiry can truly be independent.
"But anyone who knows me, has worked with me or is familiar with my record at other inquiries knows I have vigorously scrutinised the work of social workers and all other agencies concerned with the protection of children.
"There is no professional group that is exempt from failing to protect children from sexual abuse and exploitation.
Child abuse going 'undetected'
"Not lawyers, not doctors, not teachers, not social workers, not prosecutors and not politicians or judges."
She said she was "genuinely saddened by the decision" but said the door "remains open" for the organisation to return.
"Nobody ever said that the work of the inquiry would be easy but nor is living with the scars of child sexual abuse.
"Our work is being done on behalf of the enormous number of victims and survivors of child sexual abuse who are depending on us to seek lessons from the past so that as a society we can better protect children in the future."
The inquiry has been marred in controversy since it was first announced by then Home Secretary Theresa May in July 2014.
Within days her first pick as chair, Baroness Elizabeth Butler-Sloss, was forced to resign after it emerged her brother had had links to people accused of covering paedophilia up. The second, Fiona Woolf, was then ousted in October over her links to the establishment.
The third chair Dame Julia Goddard, a New Zealander appointed in February 2015, stood down in August after a row over her salary and expense arrangements and allegations she lacked of knowledge about UK law.
Register for free to continue reading
Registration is a free and easy way to support our truly independent journalism
By registering, you will also enjoy limited access to Premium articles, exclusive newsletters, commenting, and virtual events with our leading journalists
Already have an account? sign in
Register for free to continue reading
Registration is a free and easy way to support our truly independent journalism
By registering, you will also enjoy limited access to Premium articles, exclusive newsletters, commenting, and virtual events with our leading journalists
Already have an account? sign in
Join our new commenting forum
Join thought-provoking conversations, follow other Independent readers and see their replies