Child abuse victim claims he witnessed former Tory MP strangle a boy at 1970s VIP paedophile party
Man claims to have seen three killings during his abused childhood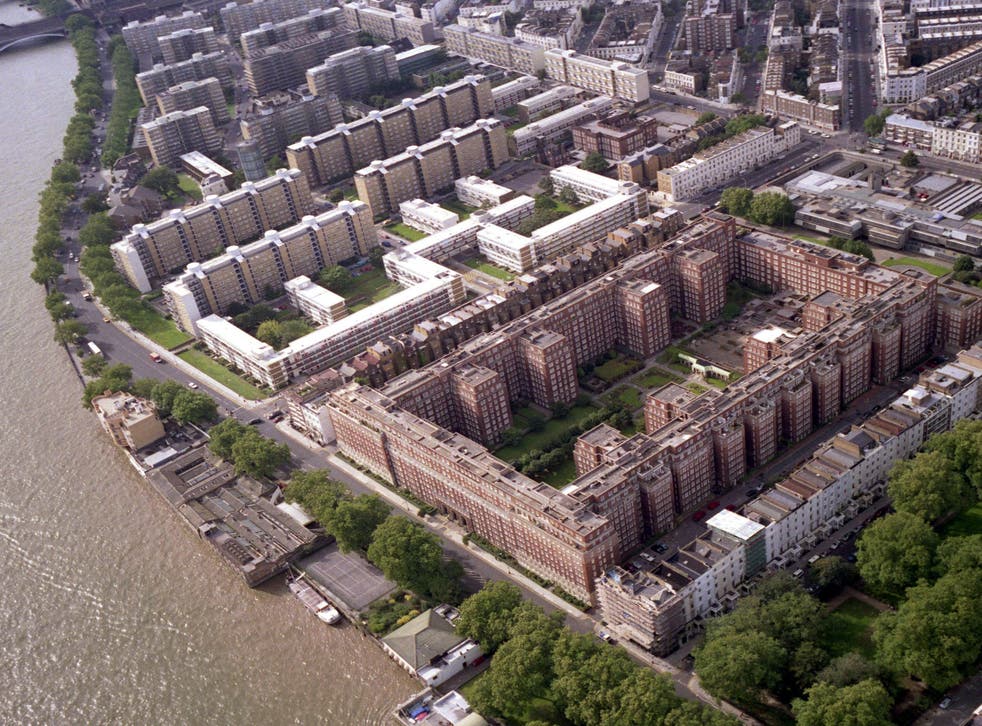 A man who claims to have seen an ex-Tory MP strangle a boy during years of sustained sexual abuse by a VIP paedophile ring has been described as a credible witness by Scotland Yard, as detectives revealed they are investigating three potential child murders.
The man claimed to have witnessed three killings during a decade of his childhood, when he was driven to "parties" across London and the Home Counties and was abused by a number of prominent people.
The man – known only under the assumed name of Nick – has given detectives a detailed account of what happened to him in a decade from 1975 at properties including a military bases and a flat at Dolphin Square, an upmarket residential development popular with MPs because of its proximity to Parliament.
Police have appealed for other witnesses and victims of abuse to come forward as it emerged that Nick is the only person to have given them a description of widespread abuse by a group of prominent people including MPs.
Senior detectives said that they had not identified the victims of the alleged murders and were trawling missing persons' records to try to identify them.
However, they said they had spoken to the family of Martin Allen – who disappeared at the age of 15 in 1979 – and were monitoring a review by Sussex police about the disappearance and murder of eight-year-old Vishal Mehotra in 1981.
Nick said he had witnessed three murders on different occasions after coming forward to speak with investigative website Exaro News. He said that he saw the former MP murder the boy at an "abuse party" at a London town house in around 1980.
"I watched while that happened," he told Exaro. "I am not sure how I got out of that. Whether I will ever know why I survived, I'm not sure."
He said that he saw a second murder of a boy during a savage attack more than a year later which was witnessed by a former Cabinet minister. Nick – who said he had been abused from the ages of seven to 16 - said a third boy was killed when he was deliberately run down by a car, which he took as a warning in case he talked.
Detective Superintendent Kenny McDonald, heading the inquiry, said that Nick had been spoken to by murder detectives and specialist child abuse investigators. "They and I believe what Nick is saying to be credible and true, hence why we are investigating the allegations he has made to us.
"I appeal to men who were subjected to abuse 30 years ago to come forward. I would ask you to trust me. I will support you, and do everything in my power to find those responsible and bring them to justice. I need your accounts to help me do that."
Scotland Yard said the inquiry – Operation Midland – was just one of 18 separate investigations that have emerged from allegations first raised in parliament in 2012 by the MP Tom Watson about a historic powerful paedophile network linked to parliament and 10 Downing Street. Police are also investigating claims that police overlooked allegations of abuse against high-profile figures over some 30 years to 2005.
Cold cases: Boys linked to Elm Guest House
Martin Allen went missing aged 15 in 1979, in a case that was later described as truly baffling by detectives.
The teenager was last seen by a friend at King's Cross underground station on his way to the family home in the grounds of the Australian High Commission, where his father worked as a chauffeur.
Detectives said that they had ruled out several hundred witnesses and had considered whether serial killer Dennis Nilsen could have been behind his disappearance, according to reports after the case was re-examined in 2009.
Following his disappearance, a witness came forward to say they had seen a man and a boy acting strangely in the Earl's Court area of west London but inquiries came to nothing. However, speculation around his disappearance has latterly focused on activities at the Elm Guest House, amid allegations of child abuse there in the 1970s and 1980s by prominent individuals including politicians, judges and the police.
The Metropolitan Police said yesterday that it was also monitoring a review by Sussex police into the disappearance and murder of eight-year-old Vishal Mehotra in 1981, but said it could not say if the case was linked to claims by "Nick" of the three murders he said he witnessed.
Vishal's father claimed that he had been contacted by a male prostitute at the time who said that his son was murdered by "highly-placed" paedophiles linked to Elm Guest House. He said police failed to act when he took a recording of the call to them. Vishal was last seen less than a mile from the guest house.