Child kidnappings and abductions could be four times higher than authorities admit, charities warn
Charities fear victim numbers could be four times higher than official police figures suggest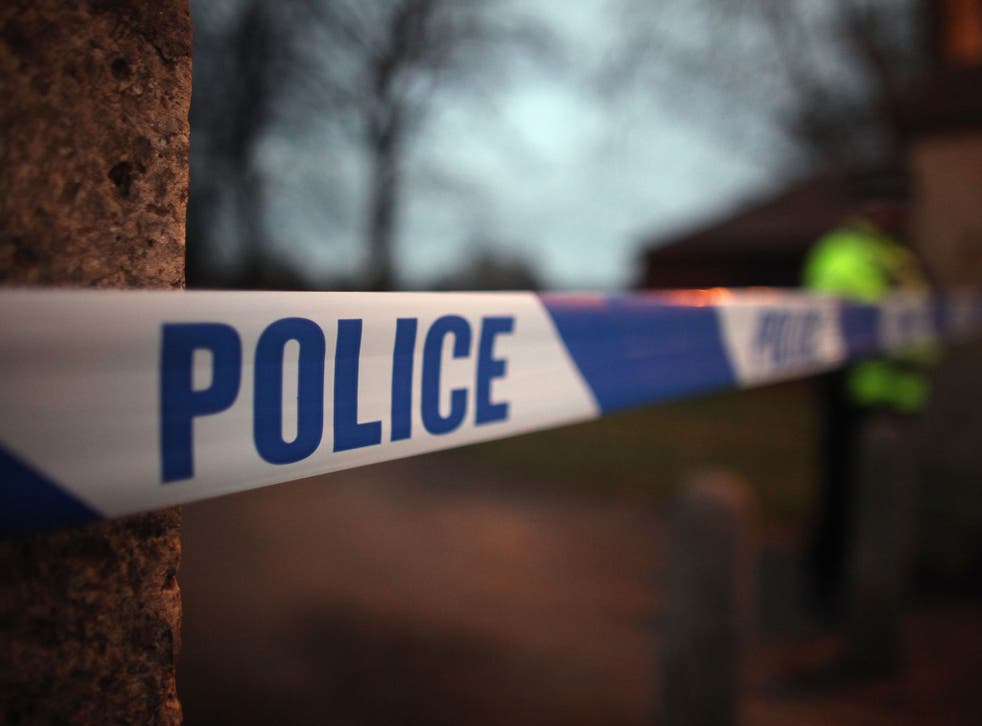 Child abductions and kidnappings are on the increase, with almost 900 reported cases in the past year alone, as police fight to crack down on child exploitation in the wake of the Rotherham scandal.
Figures gathered from police forces by the charity Parents and Abducted Children Together (Pact), and seen exclusively by The Independent on Sunday, reveal that kidnappings and abductions of children under 18 rose by 13 per cent between 2012-13 and 2013-14 across England, Wales and Northern Ireland. Kidnappings alone increased faster still, with a rise of 18 per cent over the same period.
The abduction of children by people other than their parents – which could include a stranger luring a child into a car with sweets or a teenage girl being taken willingly by an older man – rose twice as fast as parental abductions (14 per cent, compared with 6 per cent).
Since the Rotherham scandal where widespread child sexual abuse took place against girls as young as 12 between 1997 and 2013, councils and police forces have come under greater scrutiny about the way in which they handle child abductions and kidnappings.
During 2013-14, 158 children were abducted by parents, 401 children were abducted by people other than their parents, and 321 children were kidnapped. Kidnappings, which are defined by the use of force or fraud to remove a child, include cases such as children taken in return for a ransom or young gang members held by rival factions. One-fifth of all kidnappings recorded by police involve a child victim.
The figures include both successful and attempted crime. However, Pact believes that many cases of attempted abduction and kidnapping involving children are never recorded by police, and the true rates of offending may be four times higher than police figures suggest.
"While the increases in child abduction and child kidnapping offences have been relatively high, the actual incidence of these offences is still relatively rare," the report said. "Including child kidnappings, 7.4 offences of child abduction or kidnapping were recorded per 100,000 children by police in England, Wales and Northern Ireland."
Rates of child abduction and kidnap were highest in Northern Ireland, with 11.6 offences per 100,000 children in 2013-14. London and Yorkshire and Humber also reported relatively high rates of 9.8 and 9.3 per 100,000. Wales had the lowest average rate, at 4.5 per 100,000.
Though the largest forces (including London) recorded the highest number of cases, the fastest rises were recorded by smaller police teams. "Offences in Lancashire doubled (an increase of 20 offences) and Kent, North Yorkshire and Northumbria each recorded increases of 14 offences – at least three times the number recorded in 2012-13," the study, funded by the People's Postcode Lottery, found. "These increases in offences recorded by small and medium-sized forces have led to some surprising findings in the rates of child abduction and kidnapping. Lincolnshire has a rate of child abduction/kidnapping 2.5 times the national average at 18.5 per 100,000."
Geoff Newiss, director of research at Pact, said the rates may be explained by differences in crime reporting practices. "It's a bit of a complex picture," he said. "A man driving round can talk to a young girl and say, 'Get in the car.' It's a pretty crude lure and the child runs off. Do you then come to the police? In terms of recording, it's my guess that when faced with that scenario of no physical contact, some forces are recording a crime and some are not."
Mr Newiss said the spotlight placed on the sexual exploitation of teenage girls in Rotherham may have encouraged police to overhaul their approach to attempted abduction or kidnap. "I would imagine that [Rotherham] is something to do with it. I wouldn't be surprised if forces are more sensitive now to the need to record what comes their way," he said.
Parental child abductions are rarely recorded by police, the study found. Greater Manchester recorded only seven offences in 2013-14; West Yorkshire recorded none. Mr Newiss said that this figure "beggars belief", considering the large immigrant population in areas such as Bradford. "I'm more suspicious of really low numbers than high numbers," he said.
Susannah Drury, director of policy for the charity Missing People, said the study provided "valuable insights" into the scale of the crimes. "The report has uncovered worrying increases in child abductions and kidnapping offences – highlighting the importance of a quick and effective national response," she said.
Claude Knights, chief executive of the charity Kidscape, said the figures were an important reminder to parents about the need to talk to children about so-called "stranger danger". "So much work is now done about cyber safety that there is perhaps a tendency to sideline the fact that there are real-life cases of people not known to the child taking them away," she said. An experiment carried out by the charity found that most children could be easily convinced to follow a stranger, even where parents felt they had talked to them about the risks involved.
A spokesperson for the Association of Chief Police Officers said: "There has been a considerable focus in the police service in recent years to improve our crime-recording practices. This has led to a significant increase in the recording of these types of crime."
Register for free to continue reading
Registration is a free and easy way to support our truly independent journalism
By registering, you will also enjoy limited access to Premium articles, exclusive newsletters, commenting, and virtual events with our leading journalists
Already have an account? sign in
Register for free to continue reading
Registration is a free and easy way to support our truly independent journalism
By registering, you will also enjoy limited access to Premium articles, exclusive newsletters, commenting, and virtual events with our leading journalists
Already have an account? sign in