Children left in houses with paedophiles as 90% of child protection investigations in London fall short
Inspectorate says urgent improvements are being made by Scotland Yard
Lizzie Dearden
Home Affairs Correspondent
Thursday 22 February 2018 01:20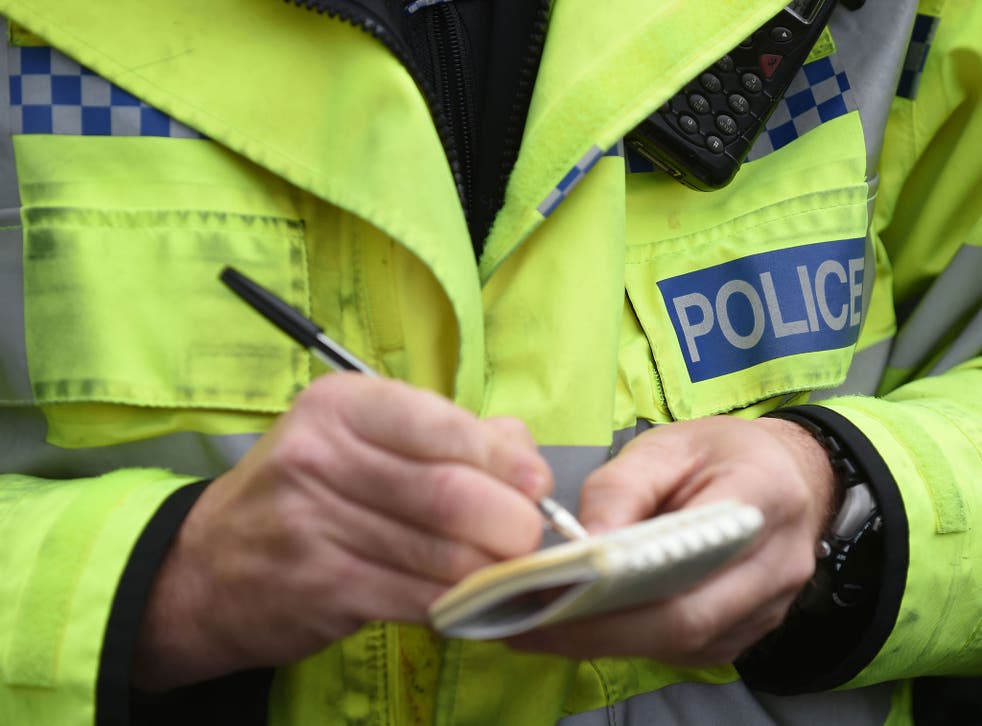 Police have left children living with paedophiles in London, inspectors have revealed, after finding 90 per cent of child protection investigations in the capital unsatisfactory.
The Metropolitan Police said it was urgently improving services after a series of disturbing cases were uncovered by HM Inspectorate of Constabulary and Fire and Rescue Services (HMICFRS).
Children have been left at risk of known paedophiles – living with them in some cases – and officers did not share vital information on grooming after a teenage girl was raped by adult men.
In one incident, a 13-year-old girl called police after a boy blackmailed her into sending explicit images but was not seen for 11 days.
In another, teachers informed police that a seven-year-old boy was being beaten by his parents – who were known for neglect and substance abuse – but he was not taken into care and continued to be abused alongside his siblings for four months.
Inspectors said that out of a sample of 214 child protection cases reviewed last year, almost 191 were judged to be either "requiring improvement" or "inadequate".
The probe was sparked by serious concerns identified in 2016, when the Home Secretary commissioned quarterly reports on improvements.
Matt Parr, HM Inspector of Constabulary for the Metropolitan Police, said the force had to make "drastic alterations" to achieve the significant changes required.
Police interview with Matthew Falder, one of Britain's most prolific paedophiles
"We found committed and dedicated officers and staff operating in an increasingly complex and demanding environment, investigating cases which are seldom straightforward," he added.
"By and large, the force is moving in the right direction, and senior officers have demonstrated a strong commitment to protecting children."
He said Scotland Yard had already improved with new structures, training and oversight, but the changes were too recent to consistently improve results.
"The force must maintain its momentum and focus on ensuring the changes it is making are leading to a better service for children in London," Mr Parr warned, saying HMICFRS would continue to scrutinise Scotland Yard.
The inspection came as figures show a record number of recorded sexual offences are being committed against children in England and Wales, amid a wider increase in crime.
The NSPCC said the dramatic rise was partly down to survivors coming forward in the wake of high-profile cases and police improving the way crimes are recorded, but warned of a real-world rise in crimes committed using the internet.
Inspectors warned last year that police were failing to respond to some crimes because of "significant stress" caused by budget cuts and rising pressures.
The number of police officers in England and Wales hit a record low as recorded crime rose by 14 per cent last month and the Government has rebuffed calls for blanket funding increases.
UK news in pictures

Show all 50
HMICFRS said the sheer "volume of work" for Scotland Yard was contributing to delays in child protection investigations, exacerbated by a lack of effective supervision.
Britain's largest police force has appointed an officer to lead on child protection, dedicated a team to examining decisions and is using a system that briefs officers on registered sex offenders living in their areas.
Commander Richard Smith, head of safeguarding at the Metropolitan Police, said progress continued to be made despite the scale and complexity of child protection in London.
"We are aware of the urgency of improving our services further, but we also know that delivering real and sustainable improvements in every aspect of our work will take time to achieve," he added.
"Action has been taken in every case where either the Met or HMICFRS identified concerns that safeguarding risks had not adequately been addressed.
"Keeping London's children and young people safe is a priority."
Example cases:
Grooming
A 17-year-old girl reported that she had been raped by a number of men after they had given her alcohol.
Specialist officers were allocated to both the rape and CSE elements of the investigation, however there was no strategy meeting in relation to either. This indicates that partner agency information is not being shared.
Online blackmail
A 13-year-old girl had previously sent a picture of herself naked from the waist up to a 12-year-old boy; subsequently, he threatened to distribute it more widely if she did not send more images. The girl rang the police but was not seen by the force for 11 days.
Registered sex offender
During a home visit, a registered sex offender disclosed to officers a breach of his sexual harm prevention order (SHPO) as a result of contact with a seven-year-old girl. He was subsequently interviewed under caution five days later ... the five-day delay in making the relevant referral left the child at risk during that period.
Child abuse images
The force identified an address in which child abuse images had been accessed … the force discovered that four children, all aged below 14 years, in the family visited their uncle at that address. Although such images were found later that same day, it was not until the following day that the force arrested the uncle, following which he made admissions to having accessed child abuse material.
Indecent images
In May 2017, the National Crime Agency reported to the Met that two indecent images had been uploaded onto the internet. Following a delay of five days, the force established an investigation plan and conducted research revealing that the suspect had an eight-year-old daughter. A further 15 days elapsed until a search warrant was executed and the suspect arrested.
Parental abuse
In February 2017, a seven-year-old boy reported to staff at his school that he had been assaulted by his parents … there is no evidence of investigation by the force despite a disclosure and significant causes for concern in respect of the child. Supervisory oversight by the force failed to result in any positive action being taken or the relevant children being safeguarded appropriately.
It was only following a further assault on the child by his mother, reported in June 2017, that a joint investigation involving the force took place, and which resulted in the affected children being safeguarded through placement with other family members.
Source: HMICFRS National Child Protection Inspection Post-Inspection Quarter 4 Update