Child rapist paid £10,000 to spy on Newcastle grooming gang 'considering suing police'
Man claims court case 'put him in a situation where he could be identified'
Lizzie Dearden
Home Affairs Correspondent
Saturday 12 August 2017 09:11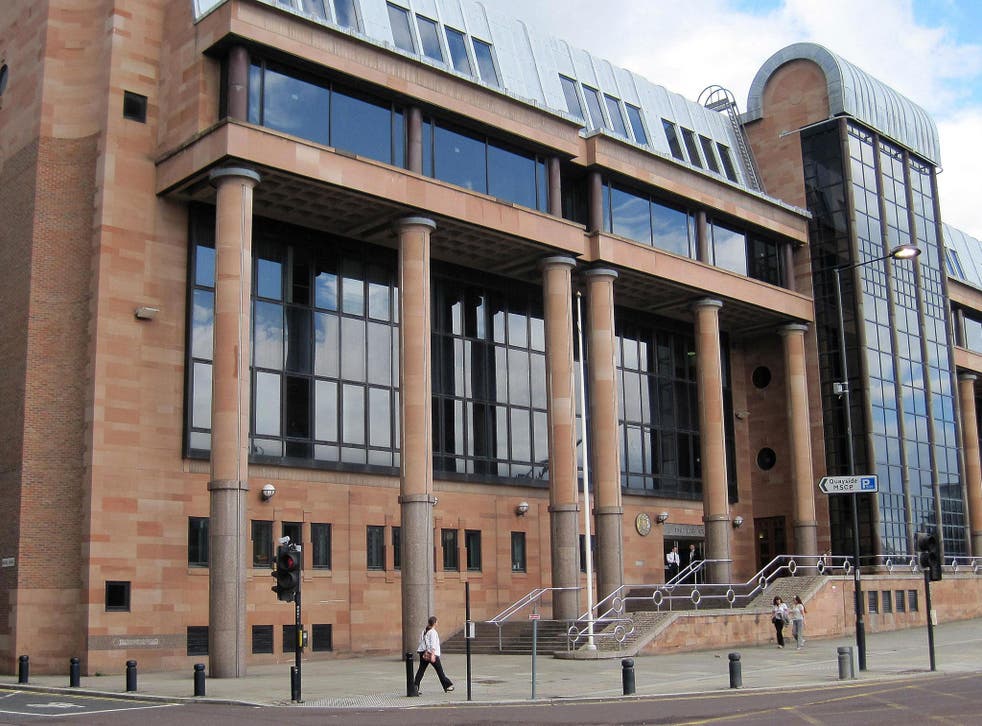 A child rapist who was paid almost £10,000 to infiltrate a grooming gang claims he is considering suing the police force that hired him for more money.
The man was known as XY during court proceedings that resulted in 18 people being convicted of abusing girls and young women in Newcastle.
Despite efforts to protect his identity, using reporting restrictions and a screen in court, he claimed the Operation Shelter trials had forced him into hiding.
"I was told that no matter what happened I would never be put in a situation where I could be identified and I was when I was ordered to come to court," he told The Sun.
"I should never have been dragged into that courtroom for people to see me.
"I'm going to discuss my options with my solicitor."
Defence lawyers attempted to have the case against their clients thrown out of court because of his involvement and the judge rejected his evidence in its entirety.
Newcastle convictions: 'The idea of the police paying a child rapist may appear morally repugnant'
"I do not regard myself as bound to act on evidence which is so inherently unreliable, so lacking in credibility and in my view so clearly dishonest," Judge Penny Moreland told Newcastle Crown Court.
XY, who has 13 previous convictions, claimed he acted as an informal taxi driver for some defendants and made a series of lurid allegations against the police.
Giving evidence from behind a screen, and with the public gallery cleared to protect his identity, he said he had been a paid informant for six or seven years "to find out what was going on in the area, when parties were taking place, where there was criminal activity".
XY claimed he "believed he was doing good" and "enjoyed it", saying he was handed a list of suspects of Asian descent by the police.
He admitted attending so-called "sex parties" where victims were abused but said he left early and Judge Moreland found no evidence that he was guilty of any sexual misconduct towards any complainants.
The NSPCC was among the groups expressing outrage over XY's involvement, which has generated anger and mistrust among local residents in Newcastle.
Police have defended recruiting the man, claiming his involvement was crucial to identify members of a grooming gang that abused more than 100 victims over four years.
Members targeted vulnerable women and girls, meeting them on social media, at so-called "sex parties" or even preying on them in the street under the pretext of offering a warm car or safe place to say.
Victims were offered money, alcohol and drugs including cocaine and mephedrone before being forced or coerced into sex, or becoming incapacitated and waking up to realise they were being raped.
Some originally believed they were in loving relationships with defendants and said they initially had sex with their friends out of a sense of "loyalty", while others were beaten, threatened or locked in rooms if they refused.
Northumbria Police said XY had been directed not to go to the "parties" and warned he would face arrest if he attended.
"His sole function was to pass on information about when and where sessions would take place," Chief Constable Steve Ashman said.
"It is wrong to suggest that Northumbria Police in any way put vulnerable women and girls at additional risk, or 'prioritised intelligence gathering over protecting children' as one commentator wrongly told the BBC."
In an interview with The Independent, he said he expected XY's involvement to be a "huge issue morally" but that he would take the same decision again.
UK news in pictures

Show all 50
"This was about asking someone 'can you tell me the car someone drives, who he associates with, where the drugs are from' … it was factual interest, not asking 'can you go to this party and be part of an offending pattern' – the very suggestion beggars belief," Mr Ashman added, noting that the Independent Police Complaints Commission had not taken issue with the investigation.
"I expected the XY would be a huge issue morally but I think it has been a distraction from what we think is a hugely successful operation."
Operation Shelter was a smaller part of a larger investigation covering sexual exploitation in Tyne and Wear and Northumberland, codenamed Operation Sanctuary.
It has identified more than 700 potential victims since 2014 and so far resulted in the conviction of 93 people jailed for a total of more than 300 years.
Northumbria Police and Newcastle City Council are continuing work to allow other victims to come forward on dedicated helplines, but leaders say they do not believe the abuse is unique to the north-east.
The case echoes those in Rochdale, Rotherham and Oxford, sparking fresh debate about the role of race and religion and calls for nationwide action to prevent similar abuse elsewhere.
Register for free to continue reading
Registration is a free and easy way to support our truly independent journalism
By registering, you will also enjoy limited access to Premium articles, exclusive newsletters, commenting, and virtual events with our leading journalists
Already have an account? sign in
Register for free to continue reading
Registration is a free and easy way to support our truly independent journalism
By registering, you will also enjoy limited access to Premium articles, exclusive newsletters, commenting, and virtual events with our leading journalists
Already have an account? sign in