Church child abuse scandal: Archbishop of Canterbury Welby warns of more revelations
Convicted sex attackers still using 'reverend' title, claims victims' group, as Archbishop of Canterbury says he deals with sex abuse issues 'on a daily basis'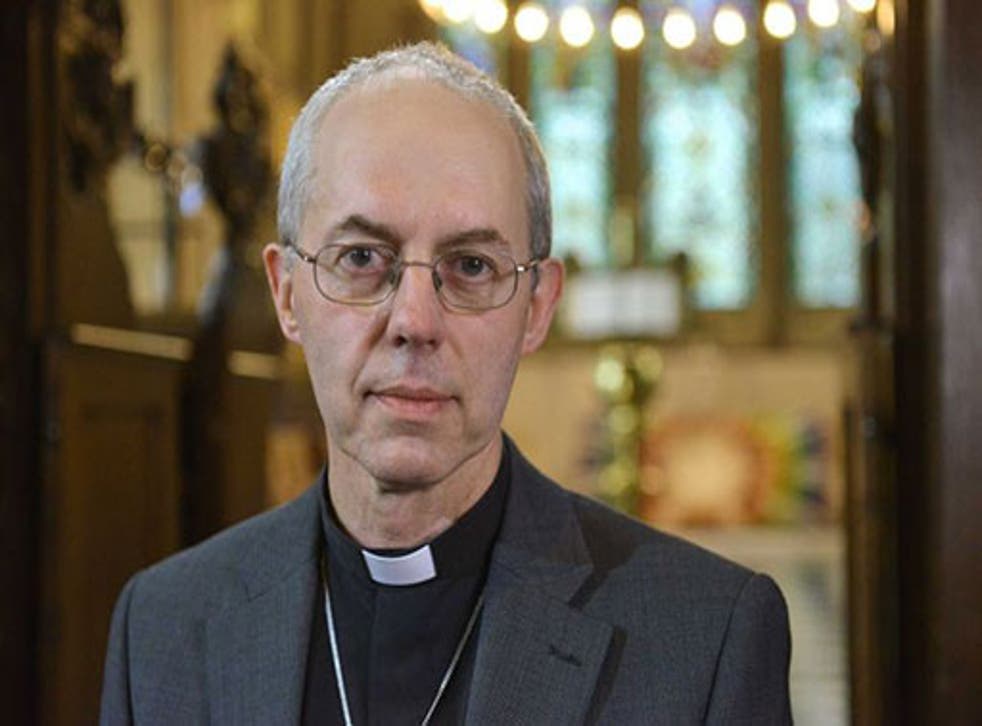 Disgraced vicars convicted of child sex attacks have abused their former Church titles by posing as respected members of society, victims claimed last night, after the Archbishop of Canterbury warned that new cases of abuse by clergy were likely to emerge.
Justin Welby said the Church had to be absolutely transparent, after learning from victims of cover-ups, bungled investigations and the devastating long-term impact of abuse, at a fringe meeting of the Synod of the Church of England. His comments came as the Pope described child abuse as "leprosy" that affected 2 per cent of clergy in the Roman Catholic Church and was determined to confront the problem.
The figure would represent some 8,000 out of a global figure of more than 400,000 priests worldwide.
The intervention of two of Christianity's most prominent religious figures highlighted the damaging legacy of long-term child abuse and the failure of organised religion to confront the problem.
A group representing victims said that it welcomed the Archbishop's comments but said that the Anglican Church was still responding too slowly to genuine complaints of abuse.
The Minister and Clergy Sexual Abuse Survivors (Macsas) group told The Independent that it was aware of at least two men with child abuse convictions who still called themselves "reverend" and wore dog collars.
"If they knock on the door and say 'I'm a reverend' they already have trust. It's not all about sexual gratification, it's all to do with power," said the group's chair Lucy Duckworth. "To abuse a child, you need to get the trust of the families and children, it's a lot easier to do that if you're called reverend." She said one of the men, living in the South-east of England, had previously been convicted of the abuse of young girls.
The Church of England said it was powerless to prevent anyone using the term "reverend". But after years of accusations of cover-ups and inadequate investigations, the Synod last week agreed a "draft safeguarding and clergy discipline measure" to give Bishops the power to suspend clergy on arrest – an earlier stage than previously permitted. However, the change would be put in place at the earliest in November, officials said.
In an interview with the BBC's Andrew Marr, the Archbishop said he dealt with issues of child sex abuse on a daily basis and he anticipated that more "bad stories" would emerge. "I would love to say there weren't, but I expect there are." He said that it was "becoming clearer and clearer that for many, many years things were not dealt with as they should.
"We must show justice to survivors of abuse, that's the first and absolute principle and we must be absolutely transparent and we have to keep saying how utterly devastated and how sorry we are."
Survivors said the Anglican Church had opened their doors more than other they worked with, but that it "was still not enough and not fast enough," said Ms Duckworth. In an address to a fringe meeting at the Synod, a victim, Phil Johnson, highlighted the failure of inquiries to resolve child sex abuse investigations.
Mr Johnson, who was abused by two priests when he was a choirboy in the Chichester Diocese, criticised the failure of an earlier inquiry headed by Baroness Butler-Sloss – who has now been appointed to head the Government's overarching review of child abuse allegations, following claims that clergy were part of an Establishment paedophile ring that went to the heart of Westminster. She had previously been appointed to look into how the Church handled claims of abuse, following the convictions of two vicars and a choirmaster in 2008.
In his address on Friday, Mr Johnson said: "She seemed far too ready to believe accounts by bishops and far too interested in keeping damaging revelations out of the press."
The Home Office defended her appointment to run the inquiry after revelations at the weekend by Mr Johnson that she refused to go public about the Right Rev Peter Ball, the former Bishop of Gloucester, after Mr Johnson made allegations against him.
The former Bishop was charged with indecently assaulting two people, one a boy aged as young as 12 in 1978, and misconduct in public office, following an investigation into alleged attacks on 19 young men and boys.
Mr Johnson's claims put fresh pressure on the former High Court judge who faced calls to step down after reports that her brother Sir Michael Havers tried to prevent ex-MP Geoffrey Dickens airing claims about a diplomat in Parliament in the 1980s. Lady Butler-Sloss insisted she is "mindful of the very real suffering" and that she "has never put the reputation of an institution including the Church of England, ahead of justice for victims".
Register for free to continue reading
Registration is a free and easy way to support our truly independent journalism
By registering, you will also enjoy limited access to Premium articles, exclusive newsletters, commenting, and virtual events with our leading journalists
Already have an account? sign in