Coronavirus: Children could be targeted by county lines gangs as schools shut down, teachers fear
Many pupils not considered 'vulnerable' may be at risk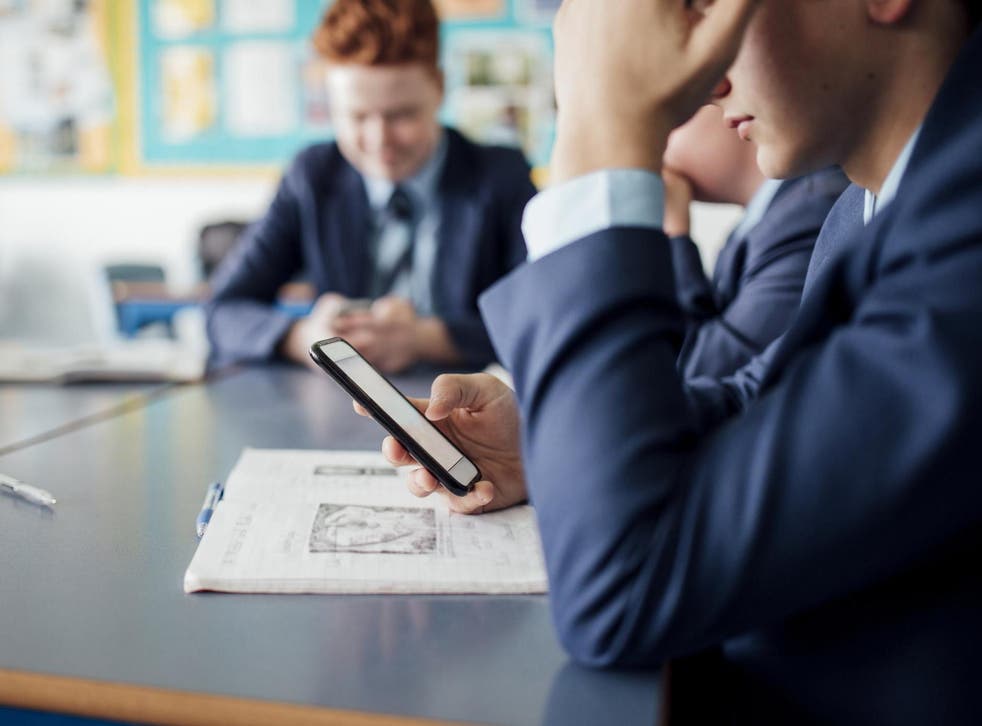 At-risk children could be exposed to exploitation by county lines drug gangs when schools close, experts and teachers fear.
On Wednesday the government announced that all schools would close to curb the spread of Covid-19 with only children of key workers and those classed as "vulnerable" – pupils with a social worker or needing special needs support – allowed to keep attending.
While there is no firm timeline for how long schools will stay shut, it is feared these measures could be in place until September.
The Children's Society said that many children not defined as "vulnerable" and provided for under government plans could be left exposed to grooming by gang members.
Becky Fedia, manager of the charity's National Disrupting Exploitation Programme, said: "School provides a safe place and supervision for vulnerable children, and it is a real concern that without this they may be more at risk of being targeted by criminals seeking to exploit them.
UK news in pictures

Show all 50
"Some children may be living in difficult situations at home and without social interaction and support during the day at school, they may be more likely to go missing, which we know can increase the risks of exploitation.
"Families living in poverty are also likely to face further financial challenges in the coming months, which criminals may try to exploit by grooming children with promises of easy cash.
"While it is welcome that the government has said all vulnerable children should be able to attend school, we know that many are hidden from view and may not benefit from a social care status that means they can continue to do so."
Children as young as seven have been linked to 2,000 drug-dealing county lines gangs estimated to be operating in towns and rural areas across the UK.
Young children, who are recruited as "runners" to transport hard drugs, are often lured with the promise of "money, drugs, status and affection". Excluded children have proven to be particularly vulnerable.
Zak Jalil is the disadvantaged student coordinator at Newman Catholic College in one of London's most deprived boroughs.
He told The Independent: "We have a known network of vulnerable students who are already at risk from county lines.
"We've spent the last two weeks making a list of their friends and connections and working out who could be at risk going forward but won't be coming to school.
"We are worried about kids not in school being bored and thinking, 'I know this person is out doing something with a gang, I want to join my friends.'
"We are also concerned about kids not having enough to eat thinking they should join a gang to make money."
David Rogers, a teacher and director of standards for safeguarding at Little Hampton Academy in West Sussex, told The Independent: "We struggle to get some kids, who will now be classed as vulnerable, into schools at the best of times. When all their mates are off, that vulnerable student isn't going to want to go to school.
"Without schools stepping into the breach, a vacuum will be felt."
A spokesperson from the St Giles Trust, which works with young people affected by gang violence and exploitation, said: "We know that seven hours a day of education is keeping some of our young clients safe.
"Whilst some will fall into the category of vulnerability, not all of them will and this could have a knock-on effect.
"Closures could increase the vulnerabilities of young people's risk to county lines exploitation, especially those who are on the periphery.
"Unsupervised free time combined with lack of direction and guidance has proven to be a major factor increasing young people's susceptibility.
"Some of the young people we support are coming from households where domestic violence, mental health illness, drug misuse is prevalent and they see school as a safe haven where adequate support is given and basic needs are met."
Register for free to continue reading
Registration is a free and easy way to support our truly independent journalism
By registering, you will also enjoy limited access to Premium articles, exclusive newsletters, commenting, and virtual events with our leading journalists
Already have an account? sign in
Register for free to continue reading
Registration is a free and easy way to support our truly independent journalism
By registering, you will also enjoy limited access to Premium articles, exclusive newsletters, commenting, and virtual events with our leading journalists
Already have an account? sign in