More people being prosecuted for sexual offences than ever before in England and Wales, CPS reveals
Violence against women and girls now makes up one fifth of prosecutions but domestic violence convictions dropping
Lizzie Dearden
Home Affairs Correspondent
Tuesday 10 October 2017 00:03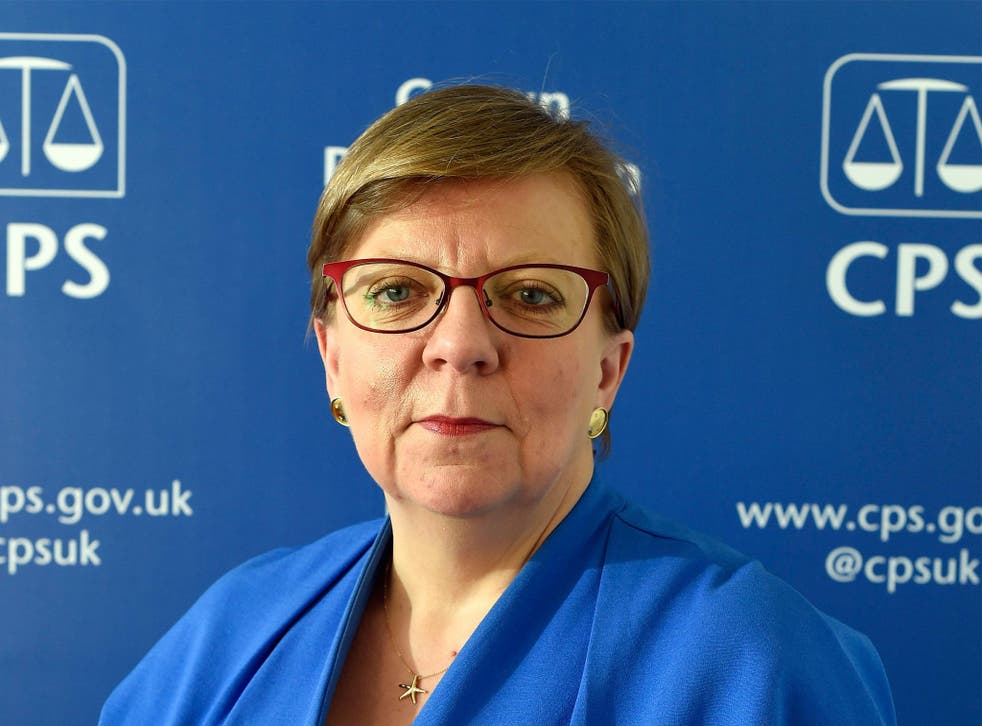 A record number of people are being prosecuted for sexual offences but prosecutions for domestic abuse are falling, a report on violence against women and girls has revealed.
Figures released by the Crown Prosecution Service (CPS) showed that offences including rape, harassment and forced marriage now make up a fifth of its caseload in England and Wales.
But campaigners raised alarm at a drop in domestic violence prosecutions as police refer fewer cases.
Refuge, which supports more than 4,000 female and male victims of domestic violence, said it was "deeply concerned" about the change, despite other improvements over the past decade.
The charity's chief executive, Sandra Horley, said: "We know that police forces are still inundated with calls – receiving around a million reports of domestic violence a year.
"But only around 450,000 of these reports were logged as crimes last year, and only one in four of those led to prosecutions.
"It is a sad fact that too many women who seek help are still let down by the police response, and Refuge regularly hears reports of haphazard investigations in which perpetrators are not arrested and evidence is not captured.
Domestic abuse campaigners deploy 'hacked' wifi hotspots across country
"Domestic violence is a crime that claims the lives of two women every week in this country. We hope these figures serve as a wake-up call."
Women's Aid called on the police and CPS to do more to ensure they collect enough evidence to prosecute abusers even if their victims are unable to give testimony in court.
Chief executive Katie Ghose said coercive and controlling behaviour must be treated seriously as a criminal offence, after being made illegal in 2015, adding: "When survivors report domestic abuse they need full confidence that their voices will be heard."
The CPS said the issue was being addressed, with domestic abuse offences making up more than 80 per cent of prosecutions under the violence against women and girls (VAWG) umbrella.
The fall in prosecutions contributed to an overall drop of 4.5 per cent since last year, decreasing from 117,568 to 112,270, with a 3.1 per cent drop in convictions.
But the CPS pointed out that VAWG convictions have risen by more than 60 per cent over the past decade as a whole, with the number of offenders jailed for rape and other sexual offences at a record high.
Alison Saunders, the director of public prosecutions, said "significant strides" had been made in the area as the methods used by abusers continue to change.
"We are also prosecuting an increasing number of defendants who have used the internet to target their victims," she said.
"Tackling VAWG offences is a priority for the CPS. We will continue to work with victims groups to do everything possible to ensure that victims have the confidence to report their experiences and, where appropriate, pursue prosecutions in the knowledge that they will be supported throughout the process."
Figures showed that more than a third of the 13,700 defendants convicted of sexual offences including rape in 2016-17 had abused children.
Over half of rape victims recorded were under the age of 24, 8 per cent aged between 14 and 17 years and more than 9 per cent under 13 years old.
Lee Eggleston, a trustee for Rape Crisis England and Wales, said the statistics suggested a growing number of survivors are willing to report the abuse they suffered to police as the official response improves.
She hailed the special measures introduced this year to support vulnerable and intimidated victims to give evidence and revised guidance for prosecutors in rape cases.
Sarah Green, co-director of the End Violence Against Women Coalition, said the crimes were "often hidden" and difficult to reach court.
UK news in pictures

Show all 50
She said the connection between sexual violence, prostitution, forced marriage, trafficking and banned extreme pornography were being increasingly recognised by the CPS, adding: "We need to keep going in our determination to ensure justice for these crimes, as the complexity and spread of offences increases."
The CPS's annual report revealed that the rate of convictions for VAWG crimes had increased, from 69 per cent in 2007-08 to 75.3 per cent this year – the highest ever recorded.
More than 13,700 defendants were convicted for sexual offences, including rape and child sexual abuse, with a record rate of 79.5 per cent.
More child sexual abuse prosecutions are also happening than ever before, rising by 15.5 per cent year on year.
But the use of the internet and social media is rising, prompting a growing number of prosecutions for so-called "revenge pornography" and rape pornography.
The report also gives the latest figures on a law criminalising domestic abusers whose conduct stops short of physical violence but includes "coercive and controlling behaviour", seeing 309 allegations charged since the legislation was introduced at the end of 2015.
There were year-on-year falls in prosecutions for "honour-based" violence and forced marriage, the figures show, while there were no prosecutions for female genital mutilation.
The definition of VAWG includes crimes committed primarily by men against women, following United Nations conventions, but the figures also include offences against male victims.
Register for free to continue reading
Registration is a free and easy way to support our truly independent journalism
By registering, you will also enjoy limited access to Premium articles, exclusive newsletters, commenting, and virtual events with our leading journalists
Already have an account? sign in
Register for free to continue reading
Registration is a free and easy way to support our truly independent journalism
By registering, you will also enjoy limited access to Premium articles, exclusive newsletters, commenting, and virtual events with our leading journalists
Already have an account? sign in