CPS 'slowed down' CCTV footage of commuter accused of sexual assault 'to look like he had more time to commit alleged actions'
Mark Pearson's defence lawyer claimed the CPS presented its CCTV footage 'in a way in which had been altered'.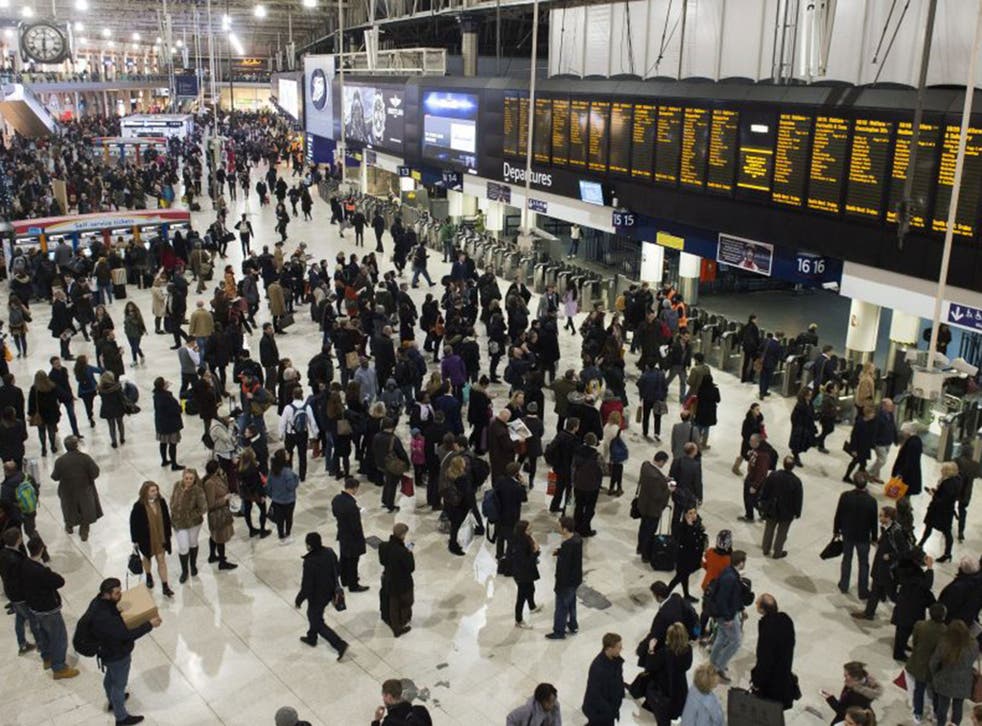 A commuter has been cleared of sexually assaulting an actress at Waterloo Station as he briefly walked past her during rush hour, after "slowed down" CCTV footage supplied by the Crown Prosecution Service (CPS) made it appear as though he had more time than was possible to assault the alleged victim.
Mark Pearson, 61, was cleared of sexual assault charges at Blackfriars Crown Court last week.
He had been accused of sexual assault by penetration by an actress in her 60s, who cannot be named for legal reasons, at Waterloo Station in December 2014.
The alleged victim told police she was sexually assaulted for "two or three seconds" which was followed by a violent blow to her shoulder.
Mr Pearson, who had passed by the actress in the station, was tracked down by police using his Oyster card information.
CCTV footage used in the trial showed Mr Pearson walking through the station during rush hour with a newspaper in one hand and his other on his bag strap.
But Mr Pearson's lawyer claimed the CPS served the CCTV footage of Mr Pearson and the alleged victim passing each other "in a way in which had been altered".
Mark Bagshaw told The Telegraph: "The few seconds when my client walked past the alleged victim had been slowed down so it looked like he had more time to commit the alleged actions that he in reality did have.
"Instead of one frame per second it was running at one frame per two seconds," he said, causing the team to hire a CCTV forensic specialist to create a storyboard and present the argument to the jury that Mr Pearson would not have had enough time to assault the alleged victim while passing her in the station.
Mr Bagshaw added that the CCTV would have been run at the amended speed if their storyboard had not been presented to the CPS with a request not to go forward with the prosecution.
"In the end, the prosecution did not rely on the CCTV at all, except to show that my client was at the station," he said.
The CPS has yet to comment on the claims it slowed down the CCTV footage.
Regarding the CPS's decision to take the case to trial, a spokesperson said in a statement: "There was sufficient evidence for this case to proceed to court and progress to trial. We respect the decision of the jury."
Register for free to continue reading
Registration is a free and easy way to support our truly independent journalism
By registering, you will also enjoy limited access to Premium articles, exclusive newsletters, commenting, and virtual events with our leading journalists
Already have an account? sign in
Register for free to continue reading
Registration is a free and easy way to support our truly independent journalism
By registering, you will also enjoy limited access to Premium articles, exclusive newsletters, commenting, and virtual events with our leading journalists
Already have an account? sign in