Number of people punished for crimes hits new record low as England and Wales offences rise
Conservatives accused of 'creating a crisis in our criminal justice system' after years of cuts 
Lizzie Dearden
Home Affairs Correspondent
Thursday 14 November 2019 10:48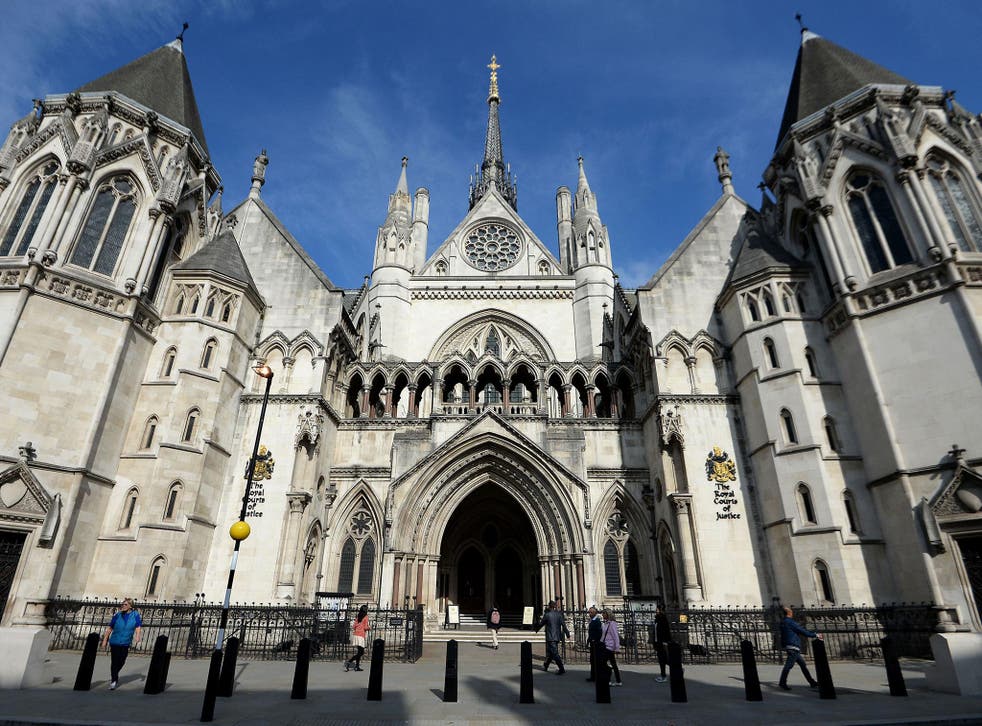 The number of people punished for crimes in England and Wales has hit a new record low, despite a rise in offences recorded by police.
Statistics released by the Ministry of Justice showed the figure fell by 2 per cent in the year to June, while recorded crime rose by 6 per cent in the same period.
"The total number of individuals formally dealt with by the criminal justice system in England and Wales is at the lowest since records began," a document said.
Of the 1.58 million people dealt with, 1.37 million were prosecuted and the others were handed out-of-court disposals like fines and cautions.
The number of defendants prosecuted at magistrates' courts has been falling since 2016 and fell by 2 per cent in the year.
UK news in pictures

Show all 50
The rate of people jailed has fallen to 6.5 per cent, and the number given immediate prison sentences is at its lowest in a decade.
But the average length of terms has increased to the highest level in 10 years, standing at 17.4 months.
Separate statistics show that prosecutions are dropping for every type of crime, down to just 7.4 per cent of all recorded offences – a fall of 41,700 in a year.
Only 1.4 per cent of reported rapes offences resulted in a charge or summons to court in the year to June, 3.3 per cent of all sex offences, 5.4 per cent of thefts, 7.8 per cent of violent crimes and 7.1 per cent of robberies.
The overall proportion of investigations that were closed as a result of "evidential difficulties" have risen to a third, and almost half end with no suspect identified.
Richard Burgon, Labour's shadow justice secretary, accused thee Conservatives of "creating a crisis in our criminal justice system". said:
"It has left our communities less safe and victims less supported," he added.
Christine Jardine, of the Liberal Democrats, said: "Our criminal justice system is under-resourced and over-stretched, right from the police on the frontline to the courts, prisons and probation. The Conservative government is failing victims.
"Even worse, the government is wasting hundreds of millions locking people up on short prison sentences, even though the evidence shows they make people more likely to reoffend. That means more crime and more victims."
The latest figures follow warnings that justice system "will break down" and allow crimes to go unpunished if the next government does not provide hundreds of millions of pounds in investment.
Boris Johnson discusses harsher prison sentancing with police and prosecution chiefs
A union said there are not enough crown prosecutors to deal with current cases, and that the situation will worsen if the 20,000 new police officers promised by Boris Johnson solve more crimes.
"It isn't just about bobbies on the beat, it's about the entire system," FDA national officer Steven Littlewood told The Independent.
"If they do recruit all these extra police, who is going to prosecute the criminals they catch?
"The court system is crumbling, the Crown Prosecution Service (CPS) is under-resourced. It needs a huge cash injection."
A total of 127 courts have been closed since 2015 and 77 more are set for the axe, amid calls for urgent funding to maintain ageing buildings.
The number of days on which the remaining courts sit have been cut by almost 15 per cent in a year, leaving many sitting empty despite a backlog of cases waiting to be heard.
The CPS is currently attempting to recruit 390 crown prosecutors that it hopes will start by June next year "to meet current and future business priorities", as well as 40 specialist casework lawyers and additional posts.
The government announced that it would increase CPS funding by £85m in August, but Mr Littlewood said the boost was a "drop in the ocean compared to the cuts since 2010".
While Mr Johnson has positioned crime and justice as a central pillar of his tenure as prime minister, and the Conservatives' election manifesto, campaigners are concerned that commitments "will not be backed up" with the funding needed to fulfil them.
Parliament's Public Accounts Committee has also sounded a warning over the knock-on effect of the recruitment of 20,000 police officers and moves to lengthen prison sentences.
"Given the operational and financial pressure that court, prison and probation services are already under, it is far from certain the Ministry of Justice will have the capacity and capability to cope with a significant rise in demand," said a report published last week.
"The government has a track record of changing one element of a system without fully recognising the consequences for the rest of the system, or across other government departments."
Register for free to continue reading
Registration is a free and easy way to support our truly independent journalism
By registering, you will also enjoy limited access to Premium articles, exclusive newsletters, commenting, and virtual events with our leading journalists
Already have an account? sign in
Register for free to continue reading
Registration is a free and easy way to support our truly independent journalism
By registering, you will also enjoy limited access to Premium articles, exclusive newsletters, commenting, and virtual events with our leading journalists
Already have an account? sign in