UK's 'creaking' criminal justice system needs urgent funding increase, outgoing CPS head Alison Saunders says
Departing director of public prosecution warns that huge amounts of online evidence are adding to strain and delaying investigations 
Lizzie Dearden
Home Affairs Correspondent
Sunday 28 October 2018 14:07 GMT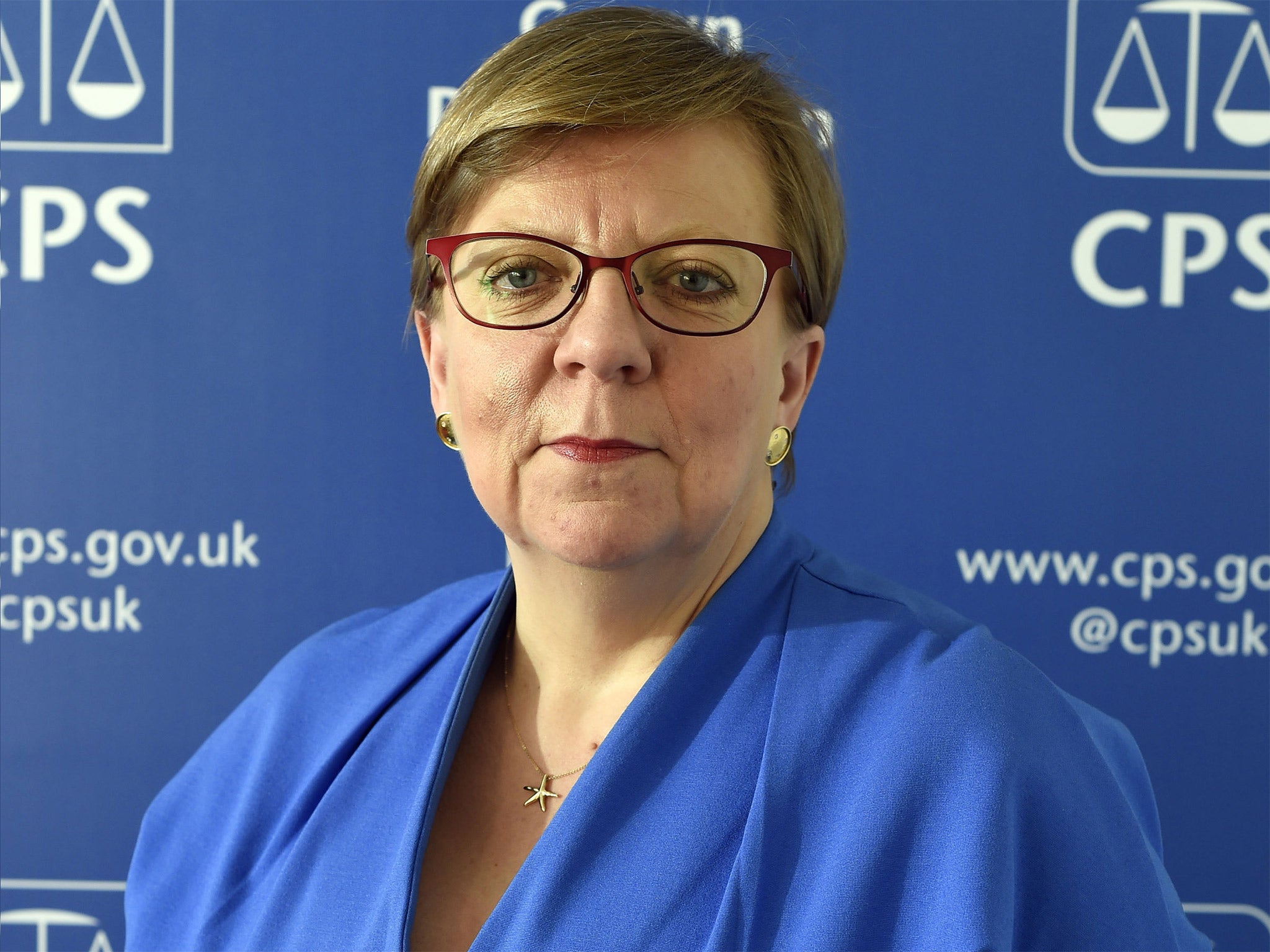 The UK's criminal justice system is "creaking" under the strain of rising online crime and the huge amount of data generated by smartphones, the outgoing director of public prosecutions has said.
Alison Saunders said police did not have enough resources and are passing fewer cases to prosecutors.
"In some cases, we're seeing downloads [of online data] taking six to eight months and you have suspects and witnesses and victims waiting that long for the investigation," she told the Observer, citing one case where officers took 600 hours to comb through digital material in a rape case.
"There are all sorts of things we need to work out as a system. It needs an investment of resources nationally, in capacity of forces and in future-proofing it. Who is making the plans for what is going to happen in five years' time?"
Ms Saunders is leaving the Crown Prosecution Service (CPS) later this week at the end of a five-year term that was blighted by scandals over evidence disclosure, collapsing rape cases and the handling of sexual abuse allegations.
She said she had lost a third of staff as a result of 25 per cent of the CPS's budget being slashed, but felt she had "done a good job".
Ms Saunders, who was formerly a crown prosecutor, is to set to join the Linklaters law firm. She said cooperation with police on the disclosure of evidence and pre-charge advice has improved.
The most recent crime figures for England and Wales show that while recorded crime continues to increase, under 9 per cent of offences result in a charge and almost half of investigations are completed without a suspect being identified.
Alison Saunders says she 'doesn't think' people are in jail when they shouldn't be
Legal bodies have called for the government to increase funding for the CPS, hailed as a "fundamental pillar of the criminal justice system" and reverse years of damage.
This week the Home Affairs Committee warned of "dire consequences for public safety and criminal justice" if the government does not increase funding for struggling police forces.
The report also said that if crimes continue to rise while prosecutions fall, public confidence in both the police and CPS will decline with it.
Max Hill QC, the former independent reviewer of terrorism legislation, has vowed to "restore public trust" in the CPS when he takes over Ms Saunders's role.
"This is a challenging time for the CPS, with the rise in complex cases and negative publicity about its handling of disclosure in some cases," he acknowledged after his appointment was announced.
A parliamentary report released in July found that Ms Saunders's weak leadership failed to tackle failings in the way evidence is shared, which led to innocent people being wrongly imprisoned.
The Justice Committee warned that the impact of long-term problems with disclosure had been gravely underestimated by the CPS.
"Ownership of performance rests with the director of public prosecutions, who did not sufficiently recognise the extent and seriousness of failures," a statement said. "The report concludes that this was not aided by data collected by the CPS, which may have underestimated the number of cases which were stopped with disclosure errors by around 90 per cent."
A CPS review found 47 rape and sexual offence cases were stopped within six weeks because evidence had not properly been shared with the defence, but MPs said a "poor data collection regime" meant many more cases affected by disclosure errors were not counted.
The Justice Committee also called on the government to consider increasing funding across the criminal justice system, which is currently under pressure from rising crime, terrorism and the impact of post-2010 budget cuts.
Police and prosecutors have pointed to the explosion of evidence caused by smartphones, which can each contain tens of thousands of images and messages.
Investigators are legally obliged to examine all evidence and pass it on, whether it supports or hinders prosecution, but have been accused of "unconscious bias" against suspects by the Criminal Bar Association.
A National Disclosure Improvement Plan has already been put in place by the CPS, the National Police Chiefs' Council (NPCC) and the College of Policing, including improved training and protocols to hand all multimedia evidence to defence lawyers digitally.