Daniel Morgan murder: Unsolved 1987 crime puts the Met Police in the dock
Who was out to get private detective Daniel Morgan? As his brother pursues his quest for justice by launching a podcast detailing the 30-year-old case, one of the murkiest chapters in recent criminal history is reopened. David Connett reports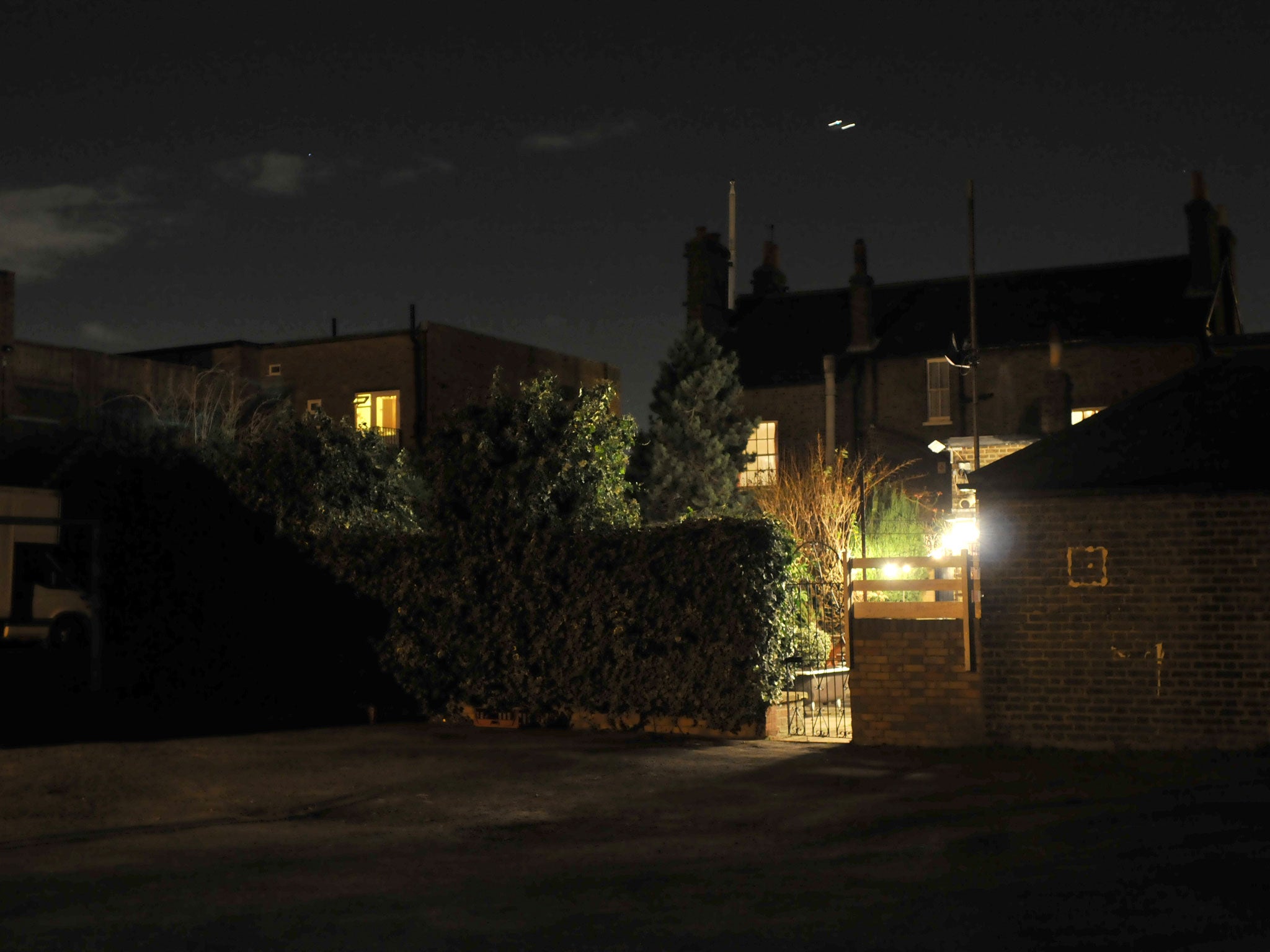 The Golden Lion is under new management now. The old-style banquettes have gone, and the décor is fresher, less brown. But since long before gastropubs were a glint in a developer's eye, and long after those hostelries which wouldn't or couldn't move with the times were closed and converted into flats, the Golden Lion remains an unashamed community boozer with cheap beer, live bands, and the occasional coach outing to the races.
A former Victorian music-hall palace of varieties, its presence on the main road that runs through Sydenham in south-east London is firmly rooted in the coming of the railway and of the suburbs that created a better life for tens of thousands of city dwellers.
But while the pub's exterior and interior may have enjoyed a facelift, its car park, to the rear, is still a gloomy spot. The trees that once fringed it are gone.
It was here, on Tuesday 10 March, 1987 in this car park, that the Golden Lion's association with one of London's most notorious murders was established – and with it an association with one of the most scandalous instances of British police corruption ever. It was here that a private detective called Daniel Morgan was brutally killed.
Across the decades, it is Morgan's brother Alastair who has led the fight for justice, a campaign that is about to branch out into a whole new direction – a podcast about the case that he hopes will refocus attention on it and grip the imagination in the way that Serial did.
Morgan's attacker struck him from behind with an axe as he stood next to his car. Three more blows were delivered in rapid succession, the last as he lay on his back on the car park tarmac. The attack was so ferocious that the murder weapon was left embedded in his face. When it was removed, during the post-mortem, it was noted that the axe handle had been carefully wound with sticking plaster to ensure that the assailant's hand did not slip.
Morgan, who was 37, had been in the pub with his business partner, Jonathan Rees. Rees said he left the pub at 8.45pm. His last sight of Morgan alive he said was of him sitting at a bar table writing something on a piece of paper.
When Morgan's body was found, his Rolex watch was gone. Curiously, one of his trouser pockets had been torn open. Another, containing credit cards and £1,000 in cash, was left untouched. No written notes were ever found.
Alastair Morgan has been back many times to the spot he first visited the morning after his brother's murder. He had been telephoned with the news and had driven from his Hampshire home to comfort his brother's widow and their two children. When he arrived at the pub he was surprised to see no police cordon, or any attempt to preserve evidence. It wouldn't be the last time the police's handling of the case surprised him.
Alastair and Daniel Morgan were both born in Singapore, where their father, originally from the Welsh valleys, was an officer in the British army. Mr Morgan died aged 41 from emphysema, and their mother Isobel remarried. Her new husband introduced Daniel to the twilight world of private investigations when he arranged for Daniel to learn the ropes at Madigans, a south London firm.
By 1983, when he was in his early thirties, he left there and set up his own business. DJM Investigations operated out of Morgan's home. The work was heavily focused on bailiffing on behalf of law firms and banks. DJM soon transformed itself into Southern Investigations, and Morgan and Rees became partners.
It was Rees who went to the mortuary to identify the body in order to spare Morgan's relatives the trauma of doing so. But the fact that he was one of the last men to see Morgan alive, as well as having a business relationship with him, made Rees an automatic suspect. Despite this, the police treatment of him in the hours after the murder was extraordinary by any standards. Rees was interviewed by Det Sgt Sid Fillery. Fillery was a friend of Rees, and the two of them, together with Morgan, had been drinking in the Golden Lion the night prior to the murder, along with other officers from Catford police station. After the interview, Fillery allowed Rees to leave the station without securing his clothes or car for forensic examination. Fillery said he could bring them back later.
In their book Untouchables, one of the best examinations of corruption in the Metropolitan Police, authors Michael Gillard and Laurie Flynn put it succinctly: "[Rees] was a man to be carefully and neutrally interviewed until he could be ruled in or out … Someone other than his best friend in the local police force should have been deployed to investigate and preserve all available evidence. Remarkably none of this was done."
The treatment of Rees also meant that he was free to visit the Southern Investigations office the morning after the murder, where he removed a series of files in a black bin liner. One of the client files removed was that of Belmont Car Auctions. Rees had taken on the job of protecting the firm's cash in transit. Some months before his murder, Daniel had confided in Alastair that Rees had been robbed of more than £18,000 of Belmont's cash. He said he was concerned that Southern faced ruin because they carried no insurance for carrying cash. He also said he was suspicious of the circumstances of the robbery.
Rees, together with his two brothers-in-law – Glen and Garry Vian, who were riding shotgun – had collected the cash to deposit it in a bank night safe. But the night safe had been super-glued shut so Rees said he dropped off the other two men and took the cash home for safekeeping. He said he had been forced to park some distance from his home and as he walked back he was attacked by two unidentified men who squirted ammonia in his face and robbed him.
At Daniel Morgan's inquest, Fillery said he voluntarily came off the murder investigation four days into the inquiry when he realised that there was a conflict of interest. The officer in overall charge, though, said he removed Fillery. Less than a month later, Fillery was arrested by the inquiry team, along with Rees, Glen and Garry Vian, and two other police officers stationed at Catford. All were released without charge.
Almost a year later, Fillery left the Metropolitan Police on a full medical pension. He said he had been suffering from depression. Astonishingly, at the inquest into Daniel Morgan's death, it was revealed that after leaving the force Fillery went to work for Rees at Southern Investigations.
Still more extraordinary was the claim made at the inquest by Kevin Lennon, Southern's bookkeeper. He told the inquest that Rees had confided in him that he wanted to get Morgan out of the business and had conspired with police officers he knew to initially have him arrested for drink-driving. When that plan did not come off, he said Rees asked him if he knew anyone who would kill Daniel Morgan. "I formed the opinion that Rees was determined to either kill Daniel Morgan or to have him killed," he told the inquest. When Jonathan Rees gave evidence he categorically denied any involvement in the murder.
The officer in charge of the investigation, Det Supt Douglas Campbell, admitted that Fillery's initial involvement in the case might have sabotaged the chances of making charges against any suspect stick. Privately, he was less cautious. Fillery had "ripped the guts out of the case", he told friends. He also revealed that before his death Morgan had been talking about exposing police corruption in south-east London. Det Supt Douglas said police had also checked a claim that he had been reportedly offered £250,000 for a story by an unnamed national newspaper, but they were unable to substantiate it.
At the conclusion of the inquest, a verdict of unlawful killing was recorded. It went nowhere to satisfying the Morgan family. Even before the inquest, they had begun lobbying politicians to take an interest in the case and were expressing their grave concerns about police complicity in the murder. Getting people to listen was much harder.
Alastair Morgan says that initially he made a miscalculation that the media would help expose the scandal. "I had been failed by the system, the system had let me down on every level," he says. "What was there left? I thought the media, the press, would help. In my mind I remembered The Times exposing corruption in the [Scotland Yard] porn squad. There was The Sunday Times and thalidomide. I had this idea in my head of the press fearlessly probing into areas where people did not want them to look."
The lack of engagement initially perplexed and frustrated him. Only years later, when the Hackgate scandal erupted, did other explanations emerge that shed light on some newspapers' lack of appetite for the story.
Southern Investigations worked closely with some national newspapers. They worked with News of the World journalists Alex Marunchak and Mazher Mahmood, in particular. Rees and Fillery were tasked with a whole series of assignments ranging from exposing the extramarital affairs of Cabinet minister David Mellor and the Lib Dem leader Paddy Ashdown, to TV celebrity drugs stings and persuading gullible royals to sing for their suppers.
Rees acted as a middle man for many of his contacts in the police to sell confidential information to the tabloids. Scotland Yard were long aware of the links, and undercover officers had often observed meetings in favoured south London pubs between journalists, PIs and police. In their bid to solve Daniel Morgan's murder they even went as far as bugging Southern's offices. It is unclear whether the bugging picked up useable evidence, but officers clearly knew the extent that the NoW was involved in obtaining police information.
In 2000, the listening probe did pick up Rees planning to plant drugs on an innocent mother in order to discredit her in a child custody battle. Rees was sentenced to seven years in prison for perverting the course of justice together with a police officer, Austin Warnes, who was also jailed for involvement with the conspiracy.
Such was the NoW's estimation of Rees's value to them that when he came out of jail, then editor Andy Coulson rehired him on a salary of £150,000. Some years later, it was decisions such as this by Coulson that made many question Prime Minister David Cameron's judgement in subsequently hiring him as Downing Street's Director of Communications, and helped ensure that when the News International scandal erupted in 2011 it also took on a political dimension.
The NoW's involvement with Southern took a sinister turn when it emerged that the paper later targeted the detective heading a fresh investigation into the case, because he had allegedly been having an affair with a BBC Crimewatch presenter. In fact it was well known that the couple were married.
The plot deepened further when it emerged that Brian Madagan, a former colleague of both Rees and Morgan, had told police that he believed it was the NoW that Morgan had first approached to reveal details of police corruption before he was killed.
Such was Alastair Morgan's frustration with the media that in his early forties he studied for and gained a degree in journalism, to better understand and further his cause. "There are some in the media who have done a good job on this but I still believe it hasn't had anything like the attention it deserves."
The podcast about the murder that he has made in tandem with journalist Peter Jukes is expected to be launched next month, to coincide with the 29th anniversary of Daniel's murder.
One of the episodes pointedly features the relationship between Rupert Murdoch's newspapers and the case. "One of the big questions that remains now after 29 years is what exactly was the role of the Murdoch press in this case," Alastair Morgan says. "How far does it go? How deep does it go and when I look at it I think, 'Oh my God, this does not look good'."
Daniel Morgan's murder has now been the subject of five separate investigations that are known about. None has resulted in a single successfully prosecuted case. The most recent effort saw the case against five men, including Rees and Fillery, collapse at the Old Bailey in 2011 before the trial could even begin. All five denied involvement. The trial collapsed after it was determined that the prosecution had failed to disclose key evidence to the defendants, and because of failings in the way that the supergrasses whose evidence was crucial to the case were handled by police.
Afterwards, Scotland Yard finally admitted that the very first inquiry was tainted by police corruption, and that they were responsible for repeated failures to confront the corruption in the following decades.
Alastair Morgan doesn't believe it is a coincidence that the scandalous failure to confront police corruption in south-east London after his brother's murder in 1987 was echoed again in 1993 with the murder of teenager Stephen Lawrence in nearby Eltham.
The Morgan family, who believe criminality in the police extends to the highest ranks in the Yard, pressed for an independent judicial inquiry after the Crown Prosecution Service acknowledged that there was no realistic possibility of there ever being a criminal prosecution for the murder.
To her credit, Home Secretary Theresa May agreed to one, and the inquiry panel led by Sir Stanley Burnton set to work. Its efforts to find a path to justice have not been untroubled. Last year Burnton resigned from the panel, citing personal reasons. A dispute had broken out among panel members about how to respond to the Metropolitan Police objections to handing over hundreds of thousands of internal files they had.
Following Burnton's resignation, the Home Secretary appointed Baroness O'Loan, Northern Ireland's first police ombudsman, to lead the panel. Her experience of issues thrown up by the murky waters of policing Ulster's troubles was widely thought to be positive. It is not clear how successful the panel will be in obtaining meaningful documentation from Murdoch's News International, now rebranded as News UK.
Alastair Morgan is now in his sixties but his determination to carry on the fight is undimmed. "I'm sitting here nearly 29 years after Daniel's murder and the questions that are left are just as disturbing and upsetting to me now – and even more so – than they were then. It really feels as if I'm getting closer. There are a lot of people who don't want me to poke around and dig deeper but there's now a panel of inquiry going on into it and slowly but surely public awareness about the case is growing."