Deported Angolan Jimmy Mubenga 'unlawfully killed' on flight, jury rules as CPS reconsiders charges for G4S guards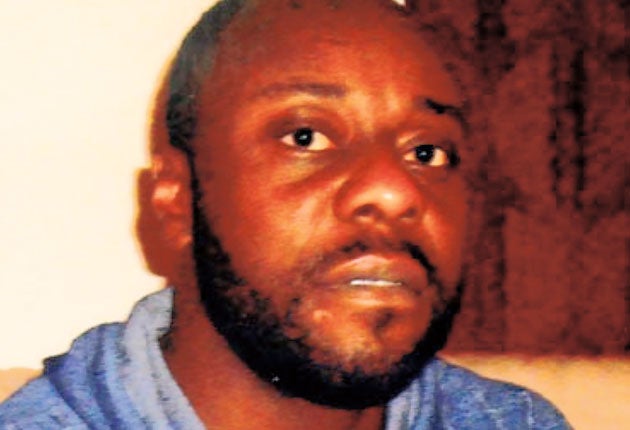 An Angolan man who died after being restrained by three guards from the security firm G4S as he was being deported from Britain was unlawfully killed, a jury ruled, prompting the Crown Prosecution Service to reconsider its decision not to bring criminal charges.
Jimmy Mubenga, 46, died on board a British Airways flight bound for Angola in October 2010. At the end of an eight-week inquest, the jury recorded a majority verdict of nine to one of unlawful killing after four days of deliberations.
The decision prompted an emotional response from Mr Mubenga's wife, Adrienne Makenda Kambana, who had been living with her late husband in Ilford, east London, after arriving in the UK from Angola in 1994. Outside the court she said that Mr Mubenga had been treated "worse than an animal" on the flight. She called for deportations to be better monitored.
She added: "Someone walked onto a plane feeling fine and came out of the plane dead. How can my family live with this pain?"
During the inquest, the jury heard that Mr Mubenga had been calling out for help as the three guards – Stuart Tribelnig, Terry Hughes and Colin Kaler – restrained him for nearly half an hour. Several passengers said they heard him shouting that he could not breathe and that he was crying out: "They're going to kill me."
In evidence, the guards claimed they had not heard Mr Mubenga remarking he was unable to breathe and insisted he had been resting his head on the seat in front and intermittently forcing it down towards his knees as he was being restrained.
But counsel for Mr Mubenga's family, Henry Blaxland QC, suggested that the guards had been trying to "teach Mubenga a lesson". He said the trio had been pushing his head down in an attempt to keep him quiet and fabricated the story that he was doing it himself.
The inquest heard the three guards were subsequently arrested "on suspicion of criminal offences" relating to Mr Mubenga's death, but last year – 21 months after his death – the CPS decided not to press charges and no further action was taken.
G4S maintained that its staff were "trained... and vetted to the standards defined by strict Home Office guidelines". A spokeswoman added: "The death of anyone in our care is deeply felt by all of us and the death of Mr Mubenga was a very tragic event.
"The welfare of those in our care is always our top priority and we take great care to ensure that our employees on this contract, which has been carried out by another provider since November 2011, were made aware of their responsibilities in this respect."
Scotland Yard said a thorough and complex 21-month investigation was carried out by its Homicide and Serious Crime Command into Mr Mubenga's death. During the inquiry, more than 300 witness statements were taken from passengers, cabin crew, ground staff and first responders from the emergency services.
A Home Office spokesman said: "Our thoughts and sympathies are with Mr Mubenga's family. We are very clear that we expect the highest standards of integrity and behaviour from all of our contractors."