Domestic abuse survivors will not have to come face-to-face with perpetrators in court under Government proposals
Amber Rudd hopes change will give victims confidence to come forward and increase convictions
Lizzie Dearden
Home Affairs Correspondent
Monday 26 February 2018 18:45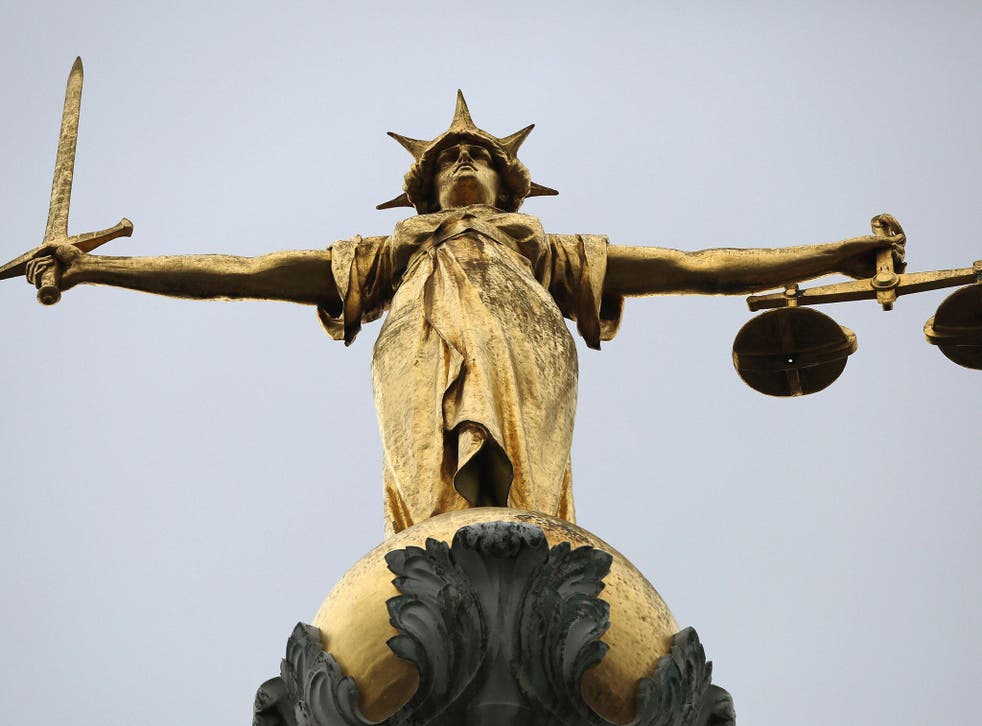 Domestic abuse survivors will not have to come face-to-face with their former partners in court under new government proposals aiming to help victims come forward.
Special measures already afforded to rape and modern slavery victims, who are allowed to give evidence from behind a screen or via video link, could be extended in the forthcoming Domestic Abuse Bill.
Home Secretary Amber Rudd has not set a timeline for the draft to be published but said survivors and their children would be at the heart of a public consultation.
She also told MPs in the House of Commons that she hoped the move could increase convictions for domestic abusers.
"The purpose is about making sure that victims have more confidence to come forward, more confidence about feeling safe, and we can be more certain of getting the convictions that they expect and we all want," she said.
Campaigners called for protections to be rolled out in family courts, which are charged with ruling on parental disputes, divorces, child protection cases and access by domestic abusers.
Katie Ghose, chief executive of Women's Aid, said the current court process can be "difficult and traumatising" for victims and can enable the perpetrator to continue abusing.
"There has been progress made in the criminal courts to improve access to special protection measures for survivors, but we know that it can still be a lottery," she added.
"We know that the cross-examination of victims in the family courts by their abusive former partners is far too common."
A Ministry of Justice plan to ban alleged domestic abusers from cross-examining victims in the family court using the Prison and Courts Bill fell through due to last year's snap general election.
"It is a matter of urgency that the Government prioritises the implementation of the ban on this abhorrent practice, be it through the Courts Bill or the Domestic Violence and Abuse Bill," Ms Ghose said. "Survivors must be able to safely access justice, in both the criminal and family courts, in their escape from domestic abuse."
Ms Rudd said the Government was also committed to making sure no one who needs a place at a refuge is turned away, as two women are killed by a current or former partner each week in England and Wales.
The Home Secretary said a £20m fund has been committed to refuges until 2020, providing 2,200 additional bed spaces, which have been used by 19,000 women so far.
Sarah Green, co-director of the End Violence Against Women Coalition, said vital services are "under extreme strain" across the country, with many refuges closed and local authorities unable to meet demand.
UK news in pictures

Show all 50
"We need to look again at the scale of need and how money can best find its way to the specialist women's refuges and centres that are proven to be the best at this work," she added.
"We have to face the truth that women are being turned away every day, and it is crucial that this government takes urgent action on this. "If we are really aiming for the 'landmark' change the Home Secretary says she wants, she needs to listen to the knowledge and expertise of survivors of abuse and those who have pioneered the best support services, in order to make it the best it can be."
Ms Green said the new law would be a "missed opportunity" if it does not close gaps in the response to rape, sexual violence, female genital mutilation and "honour" based violence, particularly for women with insecure immigration status.
A spokesperson for the Home Office declined to tell The Independent when the draft Domestic Abuse Bill would be published.
An estimated 1.2 million women and 713,000 men experienced domestic abuse in a year, according to the Crime Survey for England and Wales, while police recorded 1.1 million related incidents and crimes in the same period.
New guidelines published for judges last week stipulated that crimes committed in a domestic context should be treated as more serious, allowing punishments to be increased.
"This is because domestic abuse is rarely a one-off incident, it is likely to become increasingly frequent and more serious the longer it continues, and may result in death," the Sentencing Council said. "It can also lead to lasting trauma for victims and their children."
Officials said that although there is no specific crime for domestic abuse, it can manifest in psychological, sexual, financial or emotional abuse as well as physical violence.
The new guidelines, which will come into effect in May, include a reference to abuse using phones, the internet or tracking devices for the first time.
A new criminal offence of coercive or controlling behaviour was introduced in 2015, while the previous year the Domestic Violence Disclosure Scheme, known as Clare's Law, started enabling people to request information on a partner's history of violence from police.
Register for free to continue reading
Registration is a free and easy way to support our truly independent journalism
By registering, you will also enjoy limited access to Premium articles, exclusive newsletters, commenting, and virtual events with our leading journalists
Already have an account? sign in