Domestic abuse offenders more likely to be jailed under new guidelines in 'major step forward' for victims
People who subject spouses, partners or family members to abuse to face tougher punishments than those who commit similar offences in non-domestic context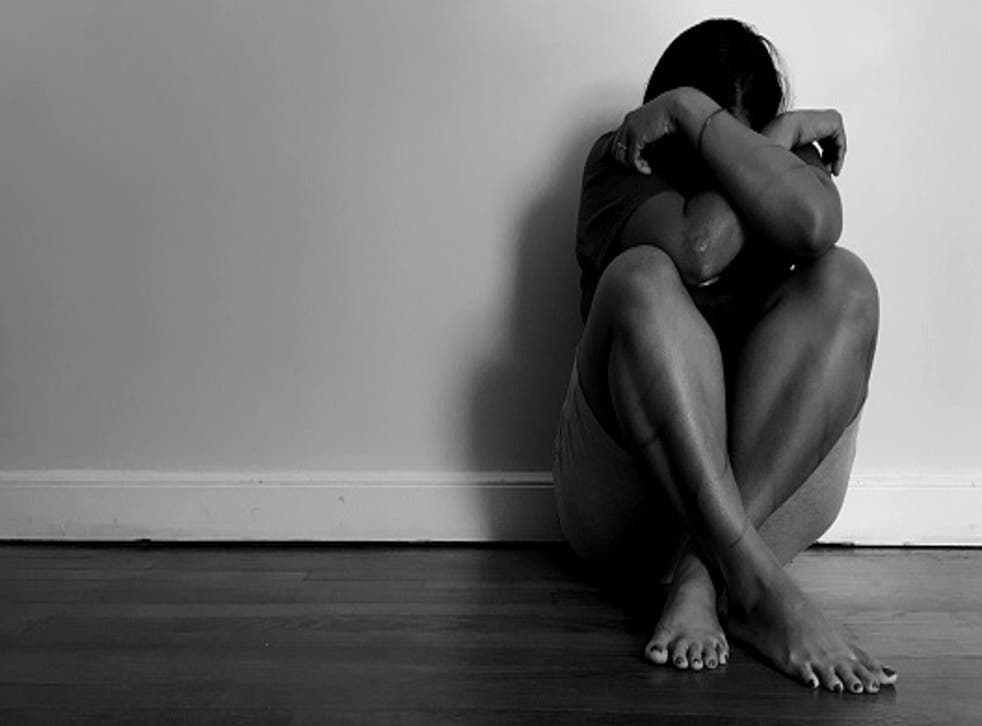 Domestic abusers are more likely to be sent to jail thanks to changes to sentencing guidelines campaigners have hailed as a "major step forward".
People who abuse spouses, partners or family members will now face tougher punishments than those who commit similar offences in a non-domestic context, the Sentencing Council has announced.
For the first time official guidance for courts also makes clear that domestic abuse is no longer confined to person-to-person contact as culprits increasingly torment their victims using technology such as social networks or tracking devices.
The approach to severity marks a significant shift from the existing position, which has applied since 2006, and states that offences in a domestic context should be seen as "no less serious" than others.
The new guidelines, published by the Sentencing Council on Thursday, say: "The domestic context of the offending behaviour makes the offending more serious because it represents a violation of the trust and security that normally exists between people in an intimate or family relationship.
"Additionally, there may be a continuing threat to the victim's safety, and in the worst cases a threat to their life or the lives of others around them."
Domestic abuse is rarely a one-off incident, the document notes, while it also flags up the potential for victims and their children to suffer "lasting trauma".
An increase in sentence severity is expected as a result of the new guidance. It emphasises that crimes involving serious violence, or where the emotional and psychological damage is severe, will usually see the perpetrator jailed.
Sentencing Council member Jill Gramann said abuse "comes in many forms such as harassment, assault and sex offences".
She added: "The increasing use of technology in offending has meant that it has also evolved in its scope and impact. The new guideline will ensure that courts have the information they need to deal with the great range of offending and help prevent further abuse occurring.
"The guideline also emphasises that abuse can take place in a wide range of domestic settings and relationships, and that abuse can be psychological, sexual, financial or emotional as well as physical."
Provocation is no mitigation to an offence within a domestic context, except in rare circumstances, the guideline says.
It urges courts to take "great care" in cases where the offender or victim requests a less severe sentence in the interests of any children.
An estimated 26 per cent of women and 15 per cent of men aged 16 to 59 had experienced some form of domestic abuse since the age of 16, according to the Crime Survey for England and Wales for the year to March 2017 – equivalent to about 4.3 million female and 2.4 million male victims.
According to the Femicide Census report, 78 women were killed by a partner or ex-partner in England and Wales in 2016.
Katie Ghose, chief executive of Women's Aid, said the charity was "pleased" the Sentencing Council had recognised a domestic context makes offences more serious.
"Domestic abuse is not an isolated offence, it is a repeated pattern of controlling and abusive behaviour that has a long-lasting, devastating impact on survivors," she continued.
"We are also pleased that the Sentencing Council has taken on board our concerns about tackling online abuse by recognising that this form of abuse is as equally harmful as that which is perpetrated offline.
"The new guidelines are a major step forward in giving confidence to survivors that they will be listened to, believed and supported by the criminal justice system."
UK news in pictures

Show all 50
Mr Ghose said the charity was now urging the Sentencing Council to go further by monitoring how the new sentencing guidelines are being used and ensuring that they are being followed effectively.
"Only by putting a stop to lenient sentencing for domestic abuse offences, can we send out the clear message that domestic abuse is unacceptable and that perpetrators will be held accountable for the abuse," she said.
The guidelines come after The Independent revealed the number of complaints received by the police watchdog over officers' handling of sexual assault and domestic violence cases has soared in recent years.
The new sentencing guideline will apply to offenders aged 16 and older sentenced in England and Wales on or after May 24.
Register for free to continue reading
Registration is a free and easy way to support our truly independent journalism
By registering, you will also enjoy limited access to Premium articles, exclusive newsletters, commenting, and virtual events with our leading journalists
Already have an account? sign in
Register for free to continue reading
Registration is a free and easy way to support our truly independent journalism
By registering, you will also enjoy limited access to Premium articles, exclusive newsletters, commenting, and virtual events with our leading journalists
Already have an account? sign in
Join our new commenting forum
Join thought-provoking conversations, follow other Independent readers and see their replies