Domestic homicides could rise now lockdown has been lifted, police report finds
Pandemic 'weaponised' by abusers as new mechanism to exert control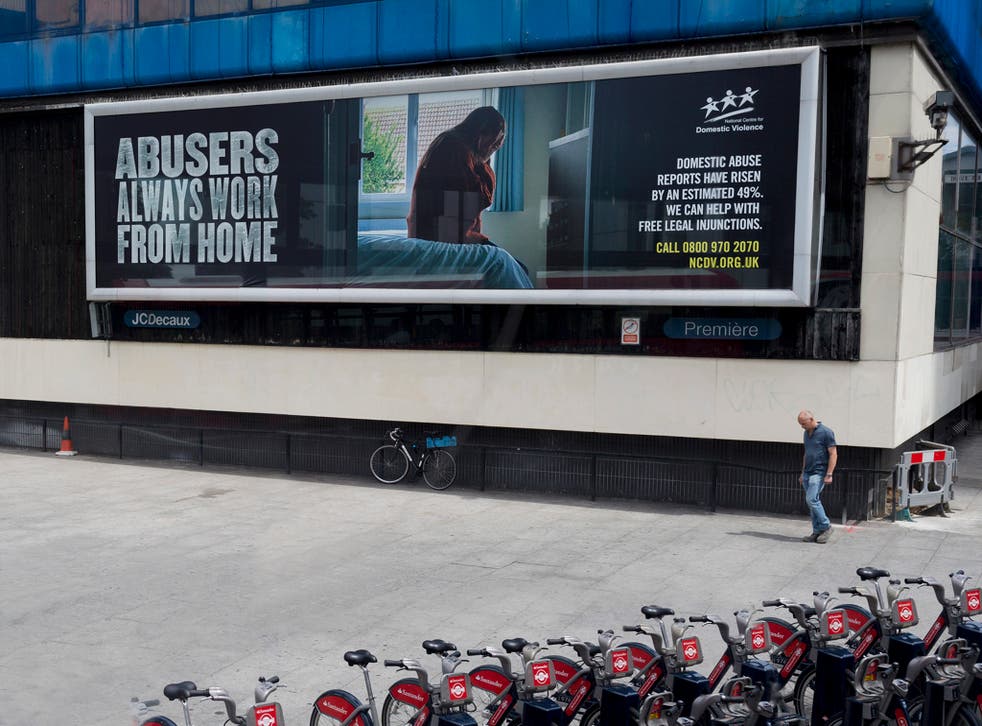 Domestic homicides could rise as violent and controlling perpetrators lose control following the end of lockdown restrictions, policing bodies have warned.
In a first-of-its-kind study, the National Police Chiefs' Council and the College of Policing said killings in the home remained an "entrenched and enduring" issue.
Researchers discovered there were 163 domestic homicides between 31 March 2020 and the end of March 2021.
This was only marginally higher than the previous year's figure of 152 – and in line with the 15-year average – suggesting the number of domestic killings stayed fairly stable during the Covid crisis, despite fears they would skyrocket.
Nicole Jacobs, the domestic abuse commissioner for England and Wales, said: "Any death from domestic abuse is a death too many. The number of families bereaved by domestic abuse is not changing, and it is critical that we learn from every single death in order to prevent future tragedies.
"This report demonstrates the continued need for the life-saving work of frontline domestic abuse services. Services remain hugely stretched and have been herculean in their efforts to support victims throughout the pandemic, often on a shoestring. We must, and we can, do more to learn the lessons from these tragedies and prevent future deaths."
The research recommended that police and other agencies become prepared for an increased risk of domestic killings, particularly intimate partner homicide, as some abusers' control was taken away by eased restrictions, and other abusers regain access to victims.
Ms Jacobs warned emergency funding the government gave to cash-strapped domestic abuse services had now "largely ceased", but that demand for help was as high as ever.
The police research, the first carried out by the Domestic Homicide Project, also unearthed 38 suspected victim suicides involving people with a known history of domestic abuse.
Ms Jacobs added: "The number of perpetrators of domestic abuse who are charged following their victim's suicide is woefully small, and the 38 cases reported to the project are likely to be the tip of the iceberg.
"I strongly welcome recommendations that would increase criminal investigations of perpetrators of domestic abuse where a victim has taken their life."
She noted that although lockdowns compounded the risk to victims, Covid-19 restrictions did not create patterns of abuse by themselves. The greatest risk factor was a prior history of domestic abuse.
Researchers said domestic homicide was a "gendered" crime, with women at graver risk than men, who are more likely to be homicide suspects. About half of all suspects had previously been reported to the police for alleged abuse.
Meanwhile, 90 per cent of deaths took place in urban areas, and the most common cause of death was by a sharp instrument.
Between two and three women are murdered each week by their partners or ex-partners in England and Wales, while one in four women will suffer domestic abuse at some point during their lives.
Dr Lis Bates, the report's lead author, said: "For too long, a relationship between domestic abuse and victim suicide has been suspected but not systematically documented.
"This report shows for the first time that there are at least three apparent suicides every month with a history of domestic abuse, and these are only the cases where the history was known to police."
She added that domestic homicides "remain far too high", with an average of 14 adults or children dying at the hands of a partner or family member each month.
Researchers discovered the pandemic was an "escalator and intensifier of existing abuse" in some cases, with victims less able to seek help because of lockdown rules.
The report also warned the pandemic had been "weaponised" by some domestic abusers as a new mechanism to exert control over their victims. The report's evidence also backs previous studies that have found coercive and controlling behaviour is linked with a higher risk of homicide.
Victoria Atkins, the minister for safeguarding, said the government was trying to give victims and survivors greater protection through its Domestic Abuse Act.
Anyone who requires help or support can contact the National Domestic Abuse Helpline, which is open 24/7 365 days per year on 0808 2000 247 or via its website nationaldahelpline.org.uk