Edson Da Costa: Young father who died after being detained by police had 'swallowed packages'
Investigators say post-mortem found no evidence of broken neck amid angry protests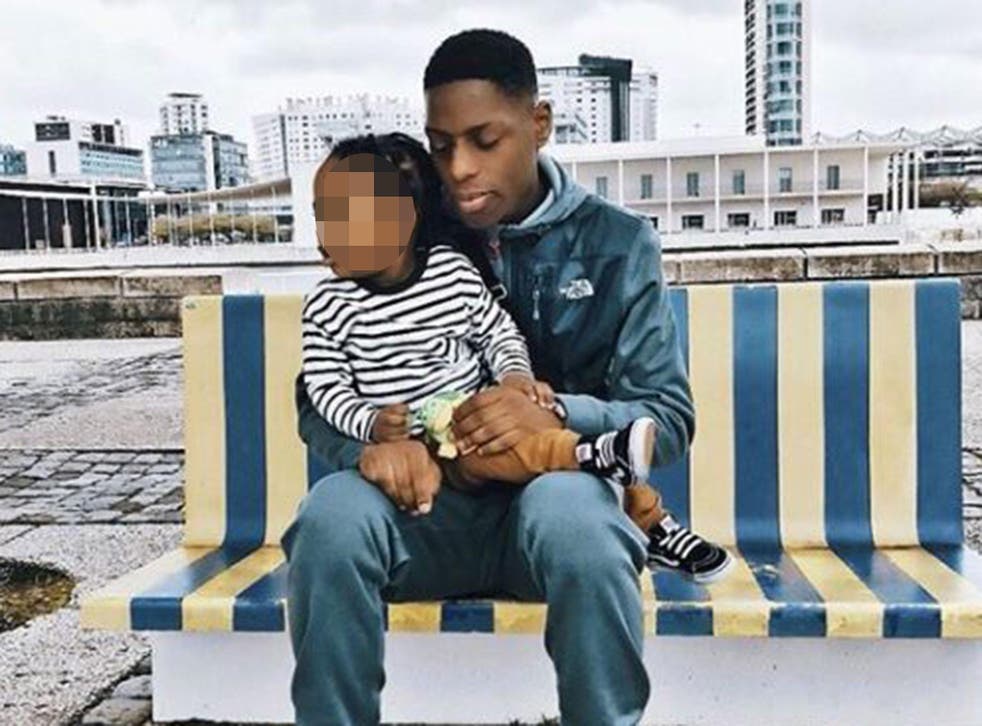 A young man who died after being detained by police using force and CS spray had swallowed "a number of packages" before his death, investigators have said.
The Independent Police Complaints Commission (IPCC) said a cause of death had not yet been established for Edir Frederico Da Costa, who was known as Edson.
He died in hospital on Wednesday, six days after being detained by Metropolitan Police officers who stopped a car he was travelling in with two friends in Beckton.
Mr Da Costa's death sparked angry protests in east London on Sunday, when four injured police officers were taken to hospital following clashes.
The 25-year-old's relatives claim a doctor told them of extensive injuries but investigators have refuted claims of a broken neck.
Tom Milsom, assistant commissioner of the IPCC, said a preliminary post-mortem found "that there was no fracture of the neck or spinal injury, no broken collarbone and no bleeding on the brain".
People protest for the death of Edir Frederico Da Costa
"The pathologist removed a number of packages from Mr Da Costa's throat," he added.
"The contents of those packages will undergo further analysis.
"I must stress that the pathologist has not yet identified Mr Da Costa's cause of death and has requested further tests be conducted."
Mr Milsom said the IPCC had located a number of witnesses to the incident on 15 June and was using body-worn video showing the medial attention Mr Da Costa received.
The watchdog is appealing for more witnesses to come forward and share any footage, having taken statements from the police officers involved.
"We are examining the actions taken by police during the original detention of Mr Da Costa, including the use of force, as well as the subsequent response in administering medical assistance," Mr Milsom added.
"I would like to reassure all those who have concerns about the death of Mr Da Costa that we are approaching our investigation with an open mind and working with everyone concerned to provide answers to questions that remain surrounding this incident."
The IPCC previously said Mr Da Costa, who had a young son and was expecting his second child, "became unwell" during the operation off Tollgate Road.
A spokesperson said he was detained by police officers who used "used force and deployed CS spray" before administering first aid and calling an ambulance.
Mr Da Costa's father, Ginario Da Costa, told the Lusa news agency police stopped the car because they suspected it had been involved in a robbery.
He said that when officers asked to search the occupants his son resisted, saying he had done nothing wrong, and the altercation started.
Police officers called the London Ambulance Service and Mr Da Costa was taken to hospital, remaining in a critical condition until he died six days later.
The young father's family believe he went into cardiac arrest at the scene, although the account has not been officially concerned.
Mr Da Costa's cousin, Larissa Dos Santos, said the entire family was "in shock" over her the sudden death.
"It doesn't make sense that Edson wound up dead," she told The Independent, describing him as an "absolutely beautiful person".
"There's a mixed feeling of anger and great sadness.
"We can't do anything – we feel ignored, we feel outraged, we feel hurt… it's indescribable."
The "Justice for Edson" crowdfunding page has so far raised more than £5,400 for funeral costs, legal fees and his son.
Relatives and friends of Mr Da Costa, who was born in Portugal but had been living in the UK since 1996, organised a protest at Forest Gate police station that saw clashes break out with police.
Fourteen officers were injured, including four taken to hospital, and five people were arrested for offences including violent disorder, arson and criminal damage.
A male sergeant was knocked unconscious after an object struck his helmet, while a female officer sustained head injuries as individuals threw objects including bottles, bricks and fireworks towards police and started fires at the scene, Scotland Yard said.
Bricks were ripped from a wall and thrown at officers while firefighters, protected by riot police, hosed out fires which had been set in bins.
UK news in pictures

Show all 50
Crowds had joined an initially peaceful march demanding justice for Mr Da Costa and his loved ones denounced the violence.
Chief Superintendent Ian Larnder had addressed the crowd, telling them he "cares deeply" about the death but was met with heckling and allegations of police brutality.
"Whilst we will always support the right for lawful protest, the events of Sunday night cannot be justified," he said.
"Not only were our officers confronted by violence, with several of them being injured, but local residents were severely disrupted.
"Behaviour such as that seen overnight will not be tolerated and an investigation will begin to identify those individuals who targeted our officers."
All four officers who were taken to hospital have since been discharged and two suspects remain in custody.
Anyone who witnessed Mr Da Costa's detention is asked to contact the IPCC at woodcocksroad@ipcc.gsi.gov.uk or call 0800 096 9073.
Register for free to continue reading
Registration is a free and easy way to support our truly independent journalism
By registering, you will also enjoy limited access to Premium articles, exclusive newsletters, commenting, and virtual events with our leading journalists
Already have an account? sign in
Register for free to continue reading
Registration is a free and easy way to support our truly independent journalism
By registering, you will also enjoy limited access to Premium articles, exclusive newsletters, commenting, and virtual events with our leading journalists
Already have an account? sign in