Edward Vines: Man who harassed BBC journalist Emily Maitlis for 25 years jailed
Vines was still in prison for breaching the same restraining order when he contacted the presenter again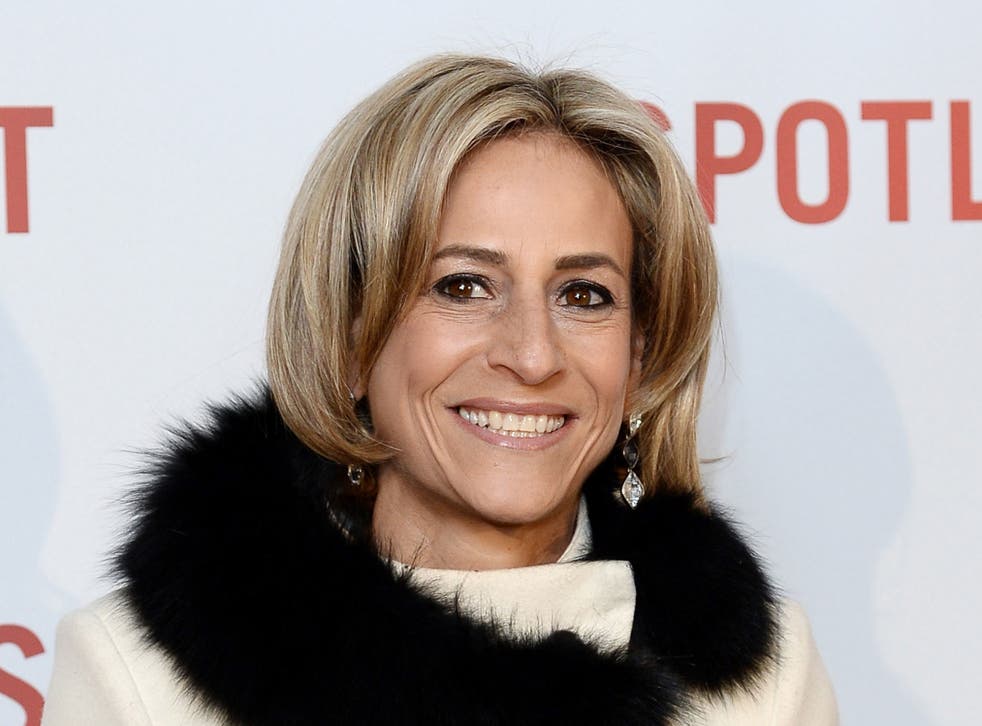 A man who harassed BBC journalist Emily Maitlis for more than 25 years has been jailed for the second time.
Edward Vines, 47, admitted two counts of breaching a restraining order that aimed to stop him from plaguing the Newsnight presenter and her family with letters.
Judge Peter Ross sentenced Vines to three years and nine months at Oxford Crown Court.
Ms Maitlis said the continued harassment had scared her children and affected her relationship with her husband, while leaving her "jumpy" and afraid.
"I am constantly thinking of where I am being sent and whether he will be attempting to track me down," she said in a victim statement read to the court.
"And it affects everyday decisions like how I leave the house and how I get to work, what time I feel able to come home at night, I work late nights often.
"It also makes me jumpy around strangers for no reason as I fear any advance might be him.
"Altogether the breach has been a reminder for me that this man remains a constant threat in my life and my family's life and that my ability to do my work, hang out with my children and lead a normal family life without constant sense of suspicion and fear has been badly damaged."
Vines met Ms Maitlis while they were both studying at Cambridge University and developed an "obsession" with her after she spurned his advances and declarations of love in 1990.
UK news in pictures

Show all 50
He was previously jailed for breaching the same restraining order in 2016, telling the court: "I will never contact [Ms Maitlis and her mother] again if I'm defeated rationally in court – and I cannot say I have been today."
The judge in that case said Vines had a "completely unshakeable obsession" with Ms Maitlis, which was underpinned by "delusions" over their relationship.
He was still in prison serving his sentence when he committed the first new breach.
Vines was first convicted of harassment in 2002, after Ms Maitlis raised the alarm in the wake of the murder of fellow television presenter Jill Dando, and the restraining order was issued in 2009.
But Vines continued to "plague" Ms Maitlis with letters, demanding to know why their friendship had crumbled after he declared his love for her.
The journalist said she felt let down by the criminal justice system, which allowed Vines to contact her while in prison and again while supposedly under supervised licence conditions in a probation hostel.
"When I heard that Edward Vines had breached his restraining order I felt scared and let down," Ms Maitlis said.
"Scared because it meant that even from within the prison system the perpetrator was able to reach me – let down because the system had been unable to stop him getting in touch even though the crime he is serving time for is harassment through unwanted and ongoing contact.
"It has affected my relationship with my husband who is frustrated that we cannot get to the bottom of this problem even though we have been tackling it through the Crown Prosecution Service and the courts for over 20 years, and it has scared my children who thought the threat had gone away – albeit temporarily whilst he was behind bars."
Judge Ross ordered the probation service and governor of HMP Bullingdon 10 days to provide a written explanation for the "wholly unsatisfactory" failures.
Additional reporting by PA
Register for free to continue reading
Registration is a free and easy way to support our truly independent journalism
By registering, you will also enjoy limited access to Premium articles, exclusive newsletters, commenting, and virtual events with our leading journalists
Already have an account? sign in
Register for free to continue reading
Registration is a free and easy way to support our truly independent journalism
By registering, you will also enjoy limited access to Premium articles, exclusive newsletters, commenting, and virtual events with our leading journalists
Already have an account? sign in