Exclusive: Parole system failing prisoners and close to be overwhelmed, lawyers warn
Inmates due to be freed should have face-to-face hearings – but there are not enough officers to go round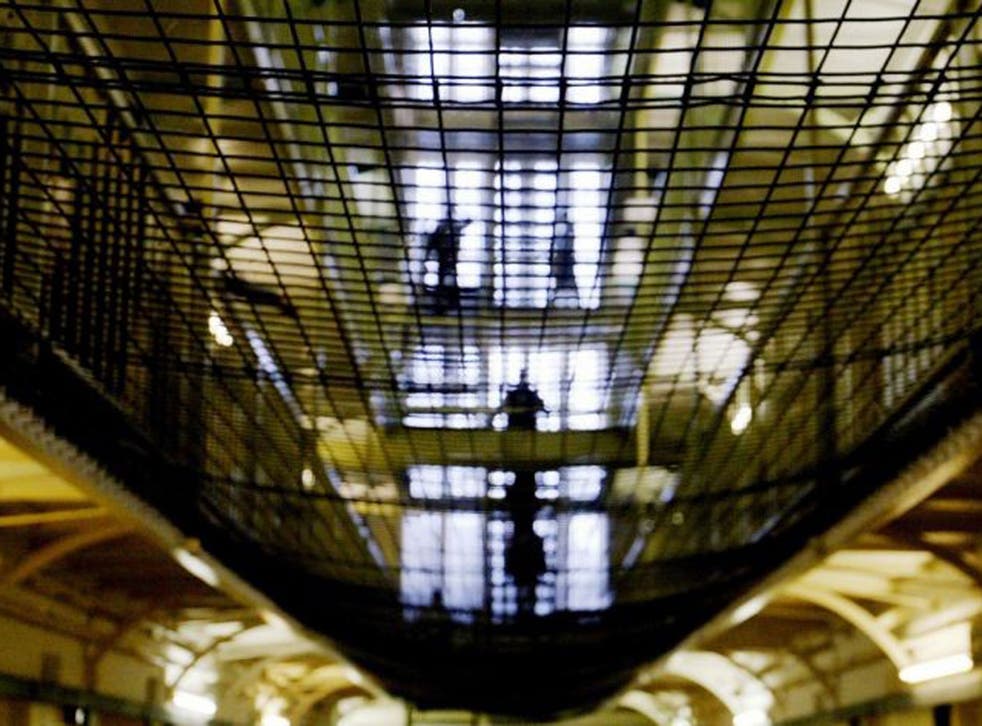 England and Wales's parole system is on the brink of a crisis that will result in reformed prisoners being detained months after they should have been released, The Independent on Sunday can reveal.
Staff cuts together with a groundbreaking Supreme Court ruling about the way parole hearings are conducted are causing expensive delays. As a result, lawyers are warning, the Parole Board is close to being overwhelmed. The problem has been compounded after video equipment used to conduct parole hearings repeatedly failed.
A ruling in October that prisoners were entitled to face-to-face hearings means the Parole Board must now conduct thousands more oral rather than paper-based hearings, exposing its lack of manpower after cutting staff last year.
Claire Bassett, the Parole Board's chief executive, has told MPs the ruling has "huge" implications which she forecasts will lead to the number of oral hearings increasing from about 4,500 a year to 12,000 to 14,000. The oral hearings are considered to be fairer than cheaper paper-based applications for parole – which the board was previously able to insist upon in the vast majority of cases – as the inmate can appeal his or her case in person.
This comes at a time of cost-cutting in which Parole Board staff numbers have been reduced by nearly one in five. Many of those staff supported 232 Parole Board members who are paid per hearing and include psychiatrists and psychologists. To cope with the sudden surge of oral hearings, many are now taking place by video link from the Parole Board's Grenadier House headquarters in London to prisons around the country. But reliability issues have dogged the system.
Criminal defence solicitor Simon Rollason said two of his clients have had their hearings postponed by up to four months because the video technology broke down on the day, adding that the Parole Board was now "inundated". He said the system was "close to crisis" and that the Ministry of Justice must increase the board's £12.5m funding to hire additional parole board members.
Mr Rollason said: "More members really has got to be the way forward to reduce the backlog of people who should be released from custody who are eligible for parole. I've got a gentleman where all the indications were that he should be released, but the video link failed on 3 January. His hearing will now take place in May at a cost to the taxpayer. Given it costs £22,000 to keep someone like him in jail for a year, that's nearly £10,000 extra just for him. Using technology is a false economy because it is failing."
Laura Janes, legal co-director at the Howard League for Penal Reform, added that the video system has "proved to be pretty chaotic" because of the difficulties of integrating sophisticated technology with "one of the greatest remaining paper-based systems in the country".
Ms Janes says it is essential the Parole Board's resources are at least trebled to meet the predicted increase in hearings. She added: "It's ironic as the Parole Board seemed to be getting itself on an even keel by reducing delays [for hearings], but this feels like all of that progress is going to be undone."
Mark Day, head of policy at the Prison Reform Trust, said: "On the grounds of fairness and justice, the Supreme Court has made clear the right of most prisoners to an oral hearing by the Parole Board. This will require a significant increase in resources for the Parole Board, who are already facing a growing backlog of cases as a result of the rapid growth in indeterminate sentenced prisoners. England and Wales have by far the highest number of indeterminate sentenced prisoners in Europe – more than France, Germany and Italy added together – with a growing number held beyond their tariff expiry date."
Giving evidence to the House of Commons' Justice Select Committee last month, Parole Board chairman Sir David Calvert-Smith said: "All bets are off now until we sort out the consequences of Osborn [the Supreme Court case]. There are bound to be delays in the short term." He added that what have been traditionally three people on any one hearing panel might have to be reduced to two or even one.
"When the Parole Board was set up, it was all on paper. You just got a letter from the minister saying, 'Sorry, you have not got parole this time round', signed by the Home Secretary. We have developed to oral hearings from paper."
A Parole Board spokeswoman said: "We're in early days [post-Osborne] and are trying to understand what the impact will be and what the changes will mean."