Extremists 'operating with impunity' by exploiting gaps in British law, former top terror officer warns
Sir Mark Rowley, the former head of UK counterterror police, to examine barriers to prosecuting 'hateful extremists'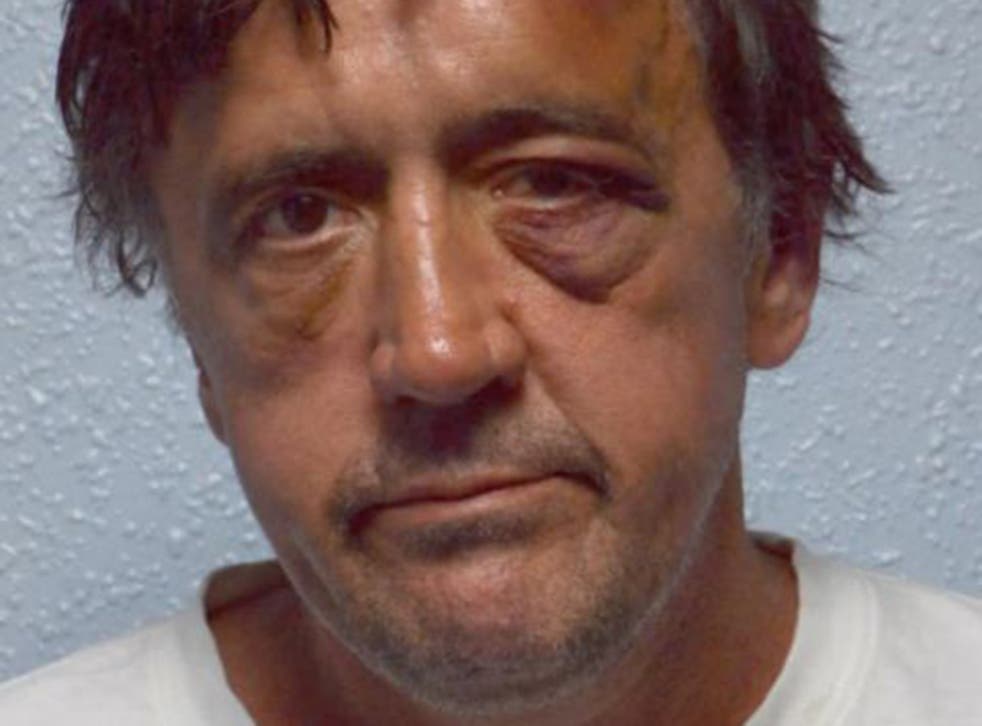 Extremists are "operating with impunity" as they exploit gaps in British laws, it has been claimed.
The former head of UK counterterror policing, Sir Mark Rowley, will review the effectiveness of current legislation and whether it deals with figures and groups who are inspiring terrorism, or sowing hatred and division.
Sir Mark, who retired from the Metropolitan Police in 2018, said he intended to "identify the gaps that exist at the boundaries of current laws, such as hate crime and terrorism, which are being exploited daily by extremists".
"I knew that we had strong counterterrorism systems, resources and laws in place," he said.
"However, I increasingly realised that nationally we are less experienced and ready to address the growing threats from hateful extremists who encourage community tensions, the rise in hate crime and some [people] to even become terrorists."
The Independent has previously reported how counterterror police had "no plan" to tackle the Generation Identity group whose "great replacement" ideology inspired the Christchurch mass shooting in New Zealand.
And no one has been prosecuted for membership of Anjem Choudary's al-Muhajiroun Islamist network 14 years after it was banned.
Last year, the current head of counterterror police Neil Basu warned that even groups who did not openly call for violence could inspire terror attacks.
Describing a spectrum of far-right ideology from "cultural nationalism" to white supremacy, he said: "Anywhere along this spectrum, people who are vulnerable to it can adopt part of that ideology to move into a terrorist act."
The 2017 Finsbury Park attack is among the plots inspired by extremist material that fell short of terror laws.
The legal review has been launched by the Commission for Countering Extremism, which has already called for an overhaul of the government's strategy.
It has proposed a new definition of "hateful extremism", which can "make the moral case for violence" even if it is not directly called for in a way that violates terror laws.
The lead commissioner, Sara Khan, said attempts to tackle persistent offenders had been "inconsistent and often ineffective".
The far right in the UK

Show all 10
She added: "When extremists engage in terrorist activity, they are often caught by robust counterterrorism legislation. But when they incite hatred, engage in persistent hatred or justify violence against others, extremists know they will not cross over into the threshold of terrorism.
"As a result, many extremist actors and organisations, whether far-right, Islamist or other continue to operate with impunity in our country both online and offline."
Ms Khan said the issue was even more urgent during the coronavirus pandemic, as extremists spread "horrific material which seeks to blame and incite hatred and violence against other people in our society".
Tommy Robinson, Britain First and other far-right groups have been spreading fake videos claiming to show Muslims violating the UK's lockdown with open mosques and street prayers.
Meanwhile the Community Security Trust, a charity that seeks to protect Jewish people from attacks, has reported a rise in antisemitic posts and conspiracy theories, including those blaming Jews for orchestrating or spreading Covid-19.
Sir Mark's review will identify gaps in existing laws or inconsistencies in reporting, and make recommendations that will be presented to the home secretary later this year.
A Home Office spokesperson said: "We are a world leader in countering extremism. We continue to challenge and disrupt those extremists who sow division in our communities and seek to undermine our values.
"We look forward to seeing the findings of the commission's report."
Register for free to continue reading
Registration is a free and easy way to support our truly independent journalism
By registering, you will also enjoy limited access to Premium articles, exclusive newsletters, commenting, and virtual events with our leading journalists
Already have an account? sign in