Far right poses fastest growing terror threat to UK, head of terror police says
Terror attacks can be sparked by ideology 'anywhere along the spectrum' of far-right groups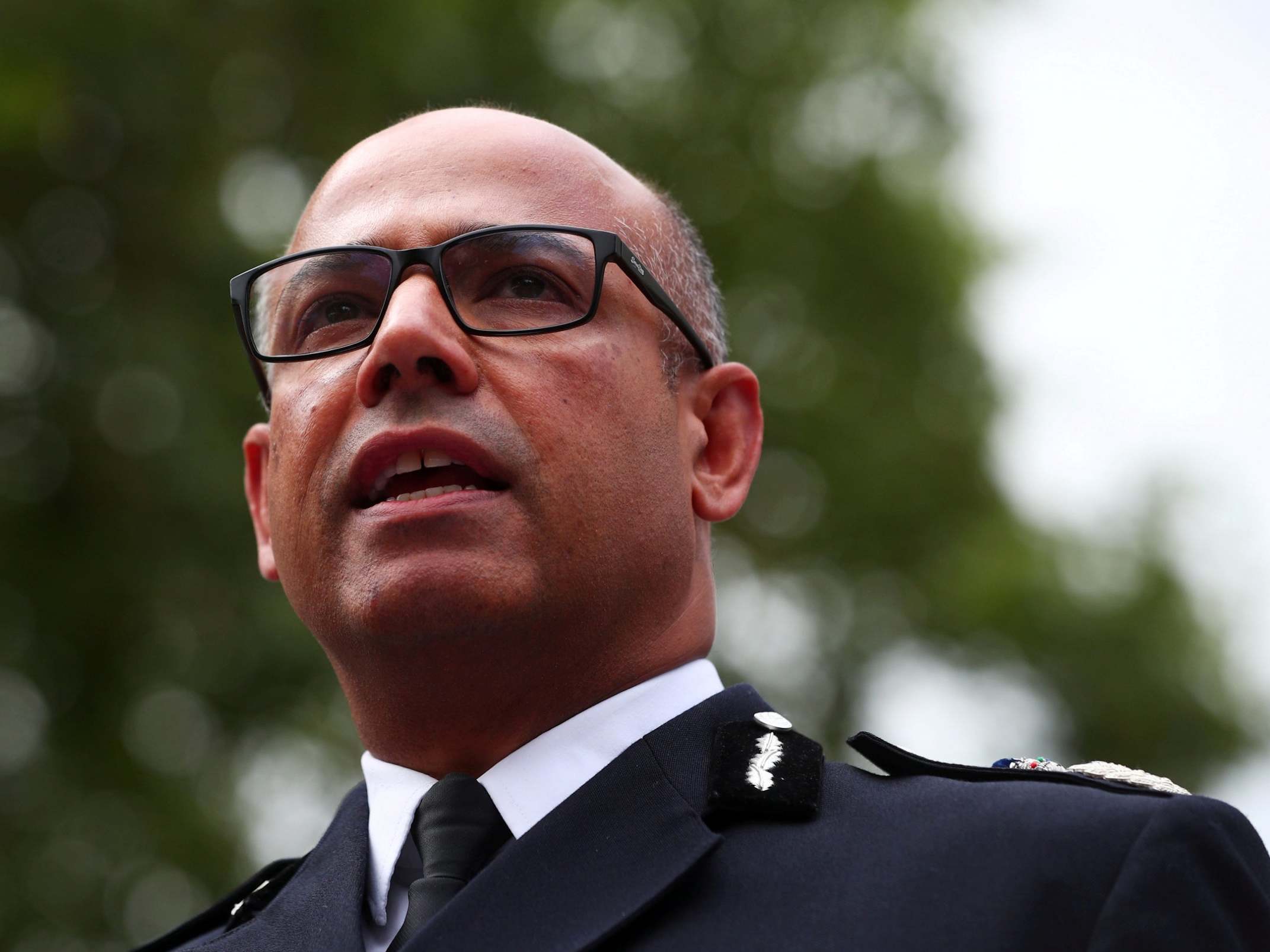 Right-wing extremism poses the fastest growing terror threat to the UK, the head of British counterterror police has said.
Assistant Commissioner Neil Basu said around 10 per cent of 800 live investigations now involve far-right extremists – a "significant increase" on previous years.
"It's my fastest growing problem," he told journalists in central London.
However he added that Islamist jihadism was "still by far globally the biggest threat people face".
"It has stabilised at a very high level of 30 per cent more than two years ago," Mr Basu said. "The extreme right wing is starting from a very low base but a 17 per cent rise in hate crime should make us all pause for thought."
UK terror plots that were foiled by security services
Show all 14
Mr Basu said that rising Islamophobic, antisemitic and racist abuse can be seen as a "proxy" for increasing extremism, and must be tackled to reduce the terror threat.
Of the 22 terror attack plots foiled by British security services since March 2017, seven have been linked to right-wing extremism.
Mr Basu admitted that future attacks could slip through the net, saying it was "impossible to create a society in which you could spot every threat coming and stop it in time".
He added: "The lone actor threat is the biggest problem. My biggest concern that is we have seen cases when people both in Islamist and right-wing space where people are radicalised in days or weeks, so how do we intervene earlier?"
The most recent attack came in the Surrey town of Stanwell in March, when a racist inspired by the Christchurch attack went on a rampage with a baseball bat and knife, attacking non-white and Muslim victims.
Vincent Fuller shouted "all Muslims should die, white supremacists rule" before stabbing a Bulgarian teenager, who survived.
The Finsbury Park attack, where a Tommy Robinson supporter rammed a van into Muslims leaving Ramadan prayers, also left one man dead in 2017.
The previous year, white supremacist Thomas Mair murdered Jo Cox in the run-up to the European Union referendum, and in 2015 a National Action neo-Nazi tried to behead a Sikh man in Wales.
Counterterror police warned that the terror threat comes from all strands of right-wing extremism, even those that do not openly call for violence.
They gave the English Defence League and Football Lads' Alliance as examples of "cultural nationalism", which is dominated by anti-Islamic and anti-immigration views.
CCTV: Far-right racist attacks neighbour's home with baseball bat before stabbing Bulgarian man
Darren Osborne, the Finsbury Park attacker, was radicalised by that level of extremism and the same sentiments can be found on mainstream platforms, police said.
White nationalism is the next category drawn up by counterterror police, including the pan-European Generation Identity group and others who spread the "great replacement" conspiracy theory that inspired the Christchurch attack.
The most serious category is defined as white supremacism, including banned group National Action and other neo-Nazis who openly call for the eradication of non-whites and Jews.
"Anywhere along this spectrum, people who are vulnerable to it can adopt part of that ideology to move into a terrorist act," Mr Basu warned, saying young and mentally ill people were being drawn in.
He repeated calls for politicians and public figures to be "very careful with their rhetoric" around Brexit and other issues, adding: "Right-wing extremism is driven by a mixed set of grievances and because of that it can be influenced by a number of different factors that different people can latch on to."
Mr Basu said that while Islamist terrorists most commonly plot indiscriminate attacks on the British public, right-wing extremists present a more targeted threat towards "particular demographics and individuals" who disagree with their views.
He called for the public to refer people espousing extremist views to the Prevent programme, to allow authorities to divert them before they cross into crime or violence.
Amid controversy over the government's review of the scheme, Mr Basu admitted there had been "issues, particularly around its image", but said: "I don't want to be waiting until the final point when someone is planning a terror attack to report it."
MI5 has recently been brought into tackle far-right terrorism, which was previously classified as domestic extremism in the UK and left to police.
Support free-thinking journalism and attend Independent events
When asked whether British security services had been too slow to respond to the issue, Mr Basu said that police resources had meant a "prioritisation had to happen".
He warned that right-wing extremists had been learning from Isis's successful propaganda strategy and even using the group's manuals to plan their own attacks using knives, vehicles and bombs.
While praising Facebook, Twitter and other mainstream platforms for taking down more hate speech, Mr Basu said the crackdown was driving extremists onto more secure platforms like Telegram that are less accessibly to both the public and security services.
Join our commenting forum
Join thought-provoking conversations, follow other Independent readers and see their replies