Home Office faces legal challenge over appointment of 'biased' reviewer of Prevent counter-extremism programme
Rights Watch UK threatens to bring judicial review proceedings over appointment process
Lizzie Dearden
Security Correspondent
Thursday 29 August 2019 16:10 Comments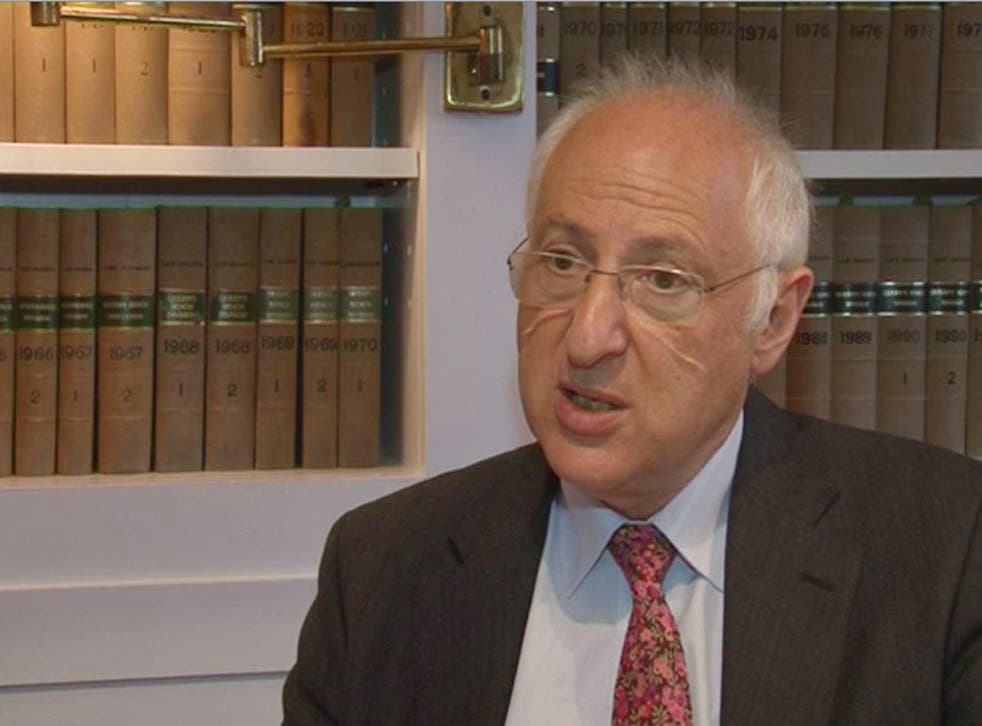 The Home Office is facing a legal challenge over its appointment of a "biased" peer to review the Prevent counter-extremism programme.
The home secretary chose Lord Carlile to lead an independent review, which was intended to address long-standing accusations that the scheme discriminates against Muslims and creates a climate of suspicion and censorship.
The barrister has sat on the government's Prevent oversight board and suggested he was "biased towards it", arguing that a review was "completely unnecessary" in a parliamentary debate.
The government has resisted calls for Lord Carlile to be replaced in light of his previous comments, but has now been sent a legal letter from a leading campaign group claiming his appointment was "unlawful".
Rights Watch UK, which has been critical of the Prevent programme, argued that the home secretary had violated the law that instigated the review.
UK terror plots that were foiled by security services

Show all 14
In a letter before action sent to the government last week, it demanded more information on how Lord Carlile was appointed.
"If no satisfactory response is provided, the group intend to issue judicial review proceedings," a spokesperson said.
The Counter-Terrorism and Border Security Act said the government would "make arrangements for an independent review and report on the government strategy for supporting people vulnerable to being drawn into terrorism".
Rights Watch UK argues that a review led by Lord Carlile "cannot be truly independent" because of his role in a 2011 review of Prevent and position on the oversight board.
Yasmine Ahmed, director of the campaign group, said: "It beggars belief that the government could consider Lord Carlile as an appropriate independent candidate for this important role.
"The independent review of Prevent will have a fundamental role in shaping the impact and effectiveness of a critical strand of the UK's security policy, that has to date given rise to significant and pervasive human rights harms.
"This appointment fundamentally undermines the credibility of the review and risks derailing the entire process, and we are prepared to challenge the decision in court."
Rights Watch UK previously wrote to the government over the recruitment process, which it said did not follow the Cabinet Office code for public appointments.
It argued that the home secretary breached of duties under the Equality Act 2010, but the Home Office rejected the arguments shortly before announcing Lord Carlile's appointment on 12 August.
Ministers told parliament the post of independent reviewer was not advertised publicly because of time pressures, and said the home secretary would choose a suitable candidate.
Mother talks to Sky News about her concerns over Government's counter-terror Prevent scheme
Wes Streeting, co-chair of the All-Party Parliamentary Group (APPG) on British Muslims, called the decision "poorly-judged", adding: "It is clear that Lord Carlile has pre-determined conclusions that make his appointment entirely inappropriate."
The Muslim Council of Britain said the review would "only have any meaningful impact if it is credible" and called for Lord Carlile to be replaced.
Labour's shadow security minister previously wrote to the government calling for Lord Carlile's position to be reconsidered, but the Home Office said he brings a "wealth of experience and skills" to the role.
Officials said there was no requirement for the "ad hoc and temporary" appointment to follow the Cabinet Office code, but its "general principles" had been observed.
Brandon Lewis, the security minister, said: "As the former independent reviewer of terrorism legislation, he showed independence and rigour and I am pleased he has agreed to lead this review.
"We are continually improving and evolving the Prevent programme, and I look forward to seeing Lord Carlile's recommendations on how we can learn more about what works and where we need to improve."
Some campaign groups have accused Prevent of targeting Muslims and setting the barrier for intervention too low, but proponents cite a 36 per cent rise in suspected far-right extremists referred as proof it does not single out one ideology.
Official statistics show that only 3 per cent of people referred to Prevent are flagged by friends and family and 4 per cent by their local community, prompting warnings that the scheme's effectiveness was being undermined by a lack of trust.
In 2017-18, more than 7,300 referrals were made but 42 per cent resulted in no action being taken.
When his appointment was announced, Lord Carlile said his experience showed "a strong track record of asserting and sustaining independence of government in assessing the effectiveness of legislation".
"I look forward in my new role to seeing Prevent work in action and hearing views from supporters, critics and everyone in between to see the evidence of what is and isn't working," said a quote released by the Home Office. "The review will be strongly evidence-based."
The review is due to report its recommendations to parliament by August 2020.
Register for free to continue reading
Registration is a free and easy way to support our truly independent journalism
By registering, you will also enjoy limited access to Premium articles, exclusive newsletters, commenting, and virtual events with our leading journalists
Already have an account? sign in
Join our new commenting forum
Join thought-provoking conversations, follow other Independent readers and see their replies