Fake pregnancy woman found guilty of child smuggling
She apparently bought baby from Nigerian 'baby farm' and passed it off as her own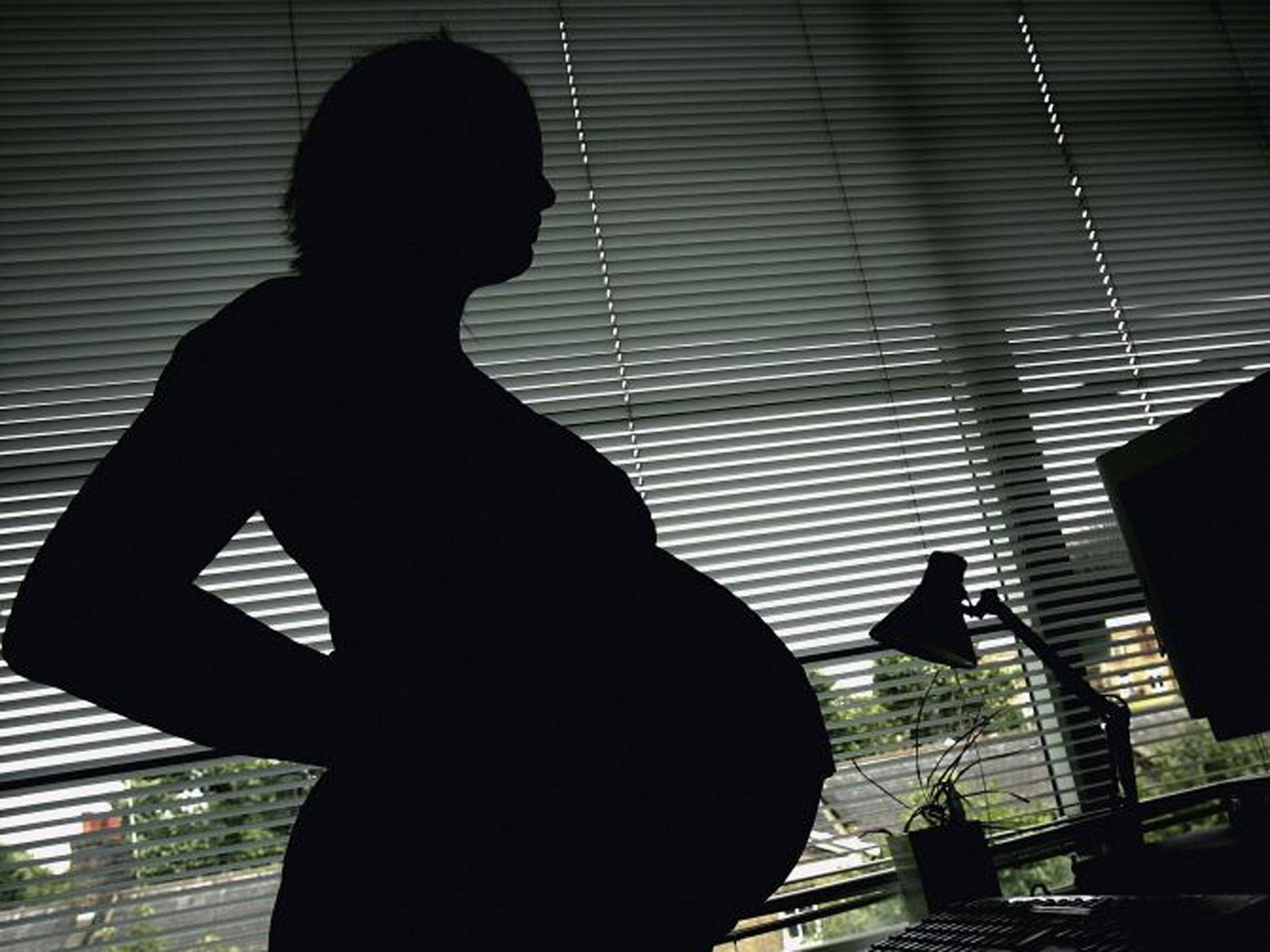 A woman who faked her own pregnancy after years of infertility has been convicted of smuggling a child into Britain after apparently buying it from a Nigerian "baby farm" and passing it off as her own.
Mansuratu Ediae, 41, is believed by police to have paid for the baby at an illicit establishment in the southern city of Port Harcourt, where girls and young women are locked up by trafficking gangs and forced to hand over new-born babies for cash.
Ediae – whose psychiatrist husband had come under pressure from his family to divorce his wife as they were unable to have children – spun a "tissue of lies" by claiming to have given birth to twins in Nigeria, after undergoing fertility treatment with native herbal remedies. She later told police that one of the children – a daughter – died soon after she gave birth, and that she returned to her home in Britain with the surviving child after receiving clearance to travel following an interview with her husband at the British embassy.
But her story unravelled after her doctor discovered an old hospital scan that showed she was not carrying a baby when she was supposed to have been heavily pregnant. Police were called in and arrested Ediae, but the child, David, had already been sent back to her native Nigeria where he is thought to remain with her family.
"This was ultimately somebody else's child," said Ben Douglas-Jones for the prosecution. "This was a sad case of a desperate woman: desperate to save her marriage, and to stop her husband leaving her. However, she resorted to deception." Ediae, a healthcare assistant, was found guilty by a jury on Fridayof facilitating the illegal entry of the child. She will be sentenced next month.
Anti-trafficking campaigners in Nigeria told The Independent that herbal remedies were often given to women to make them look bloated and pregnant in order to dupe families.
A strong social stigma surrounds adoption, encouraging women to feign pregnancy before paying trafficking gangs around £3,400 for a boy and around half that for a girl, said the National Agency for the Prohibition of Traffic in Persons (NAPTIP). It said that the birth mothers had often been raped by members of the gang and forced to give up the child.
The trial of Ediae at Isleworth Crown Court in southwest London follows a series of "miracle baby" cases when evangelical Christian mothers travelled to Nigeria and were allegedly duped into believing that they had given birth.
A specialist team of police and immigration staff based at Heathrow Airport – known as Paladin – investigated some nine cases of so-called "miracle babies" in 2013-14. The same team – now scrapped – investigated the Ediae case.
Chloe Setter, of anti-child exploitation charity ECPAT UK, said: "The issue of British-based individuals or couples going to Nigeria, in particular, and purchasing newborn babies is an issue we have been deeply concerned about for some time.
"We believe such illegal transactions are driving the rise of 'baby factories' in parts of Nigeria, in which vulnerable young women are paid to lease out their womb, sometimes for a pittance and often against their will. It is a sickening trade and one the UK must do more to investigate and legislate effectively for."
Baby farms: The UN reports
The role of the "baby farm" in illegal adoption and witchcraft rituals first came to public consciousness a decade ago.
The often desperate desire of comparatively wealthy European-based couples to have children has fuelled an illicit market that the UN has estimated has seen at least 10 children sold every day across Nigeria.
Gangs have exploited that desire, kidnapping girls and subjecting them to extreme violence and recruiting teenagers with unwanted pregnancies, paying them a pittance while selling off their children for thousands of pounds.
Some of the babies are adopted, while in some parts of the country children are killed as part of witchcraft rituals that are believed to make any spell stronger.
The young women sign papers repudiating their claims on the babies, or swearing oaths of secrecy, according to a Unicef report that first highlighted the issue in 2006. Other versions of the process are much more brutal.
A report last year detailed the case of a raid that rescued 17 pregnant girls between the ages of 14 and 17 from a house that was masquerading as an orphanage. The girls reported that they were all impregnated by the same two men.
It also detailed an earlier raid on a hospital that led to the rescue of 32 girls. They had been paid just over £100 – while the traffickers had sold the babies for some £4,000, according to reports.
Nigerian reports suggested that the buyers of the children were given herbal treatment and made to believe that they are actually pregnant but urged not to go to any hospital or have a scan as the baby would not be seen, and they could lose it.
At the time of delivery, the women were cut and bled to make it look as they were giving birth. A baby was then smuggled into the room and made to cry, giving the impression that the woman had given birth naturally.
Paul Peachey