Far-right extremist who had Christchurch terror attack manifesto was collecting bomb components
Filip Golon Bednarczyk wrote hateful online posts targeting Muslims and the LGBT community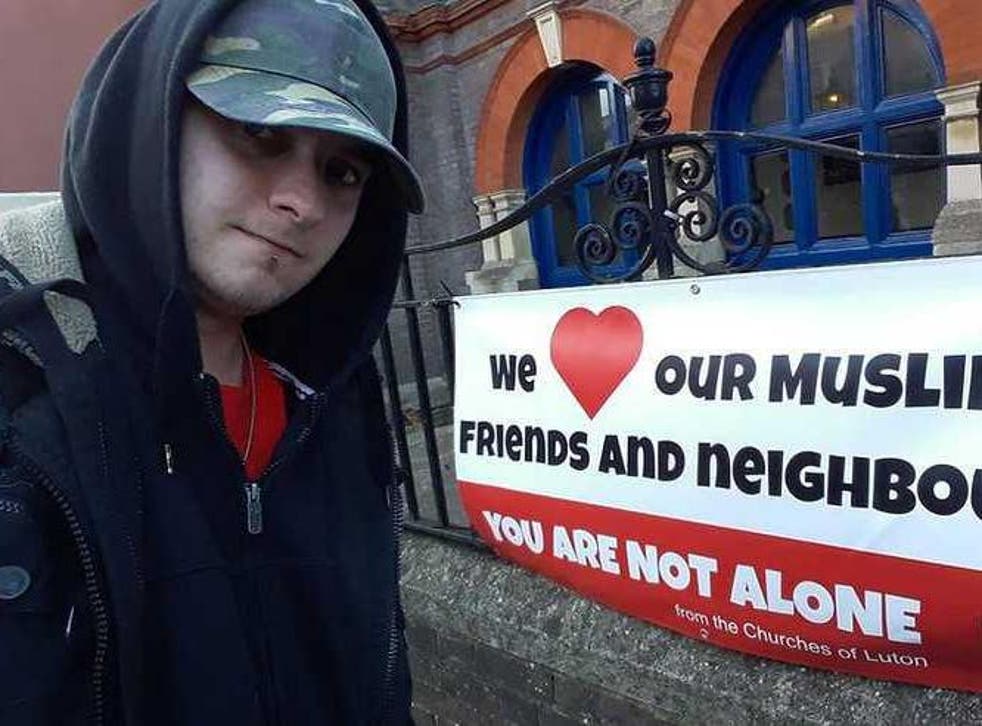 A far-right extremist who called police support for LGBT Pride events the "death of European culture" has admitted terror and explosives offences.
Filip Golon Bednarczyk, 26, had collected bomb manuals, components and a 2kg bag of sulphur powder while researching guns and weapons.
The Old Bailey heard that he had a copy of the Christchurch attacker's manifesto, which claimed white people are being "replaced", and called for further attacks.
He also shared memes supporting the terror attack, which left 51 people dead and inspired massacres around the world.
During a virtual hearing at the Old Bailey on Wednesday, Bednarczyk admitted possessing an explosive substance under suspicious circumstances between May and December last year.
He also pleaded guilty to seven charges of possessing a document likely to be useful to a person committing or preparing an act of terrorism.
The offences related to various titles about homemade explosives, including Semtex and black powder.
Prosecutor Dan Pawson-Pounds asked for sentencing to be put off to a later date.
He said the Crown had received a basis of plea from the defendant and a psychiatric report was being prepared.
Judge Anthony Leonard QC remanded Bednarczyk in custody, telling him he would set a timetable to sentencing as soon as possible.
UK terror plots that were foiled by security services

Show all 14
The Polish national, from Luton, had targeted Muslims, Jews and the gay community in hateful online posts.
In a Facebook post from last July, he shared photos of British police officers supporting Pride events and called them "pathetic", writing: "Death of European culture and values."
Research by the Islamophobia monitoring group Tell Mama unveiled years of vile posts.
In 2015, Bednarczyk "liked" a meme showing Mecca being destroyed by nuclear weapons, and called for the burqa to be banned.
Another post suggested that "liberal blood will flow in the streets" for the tolerance of Muslims, transgender people, homosexuality, abortion and feminism.
The previous year, he shared an antisemitic meme which originated on 4chan showing world leaders wearing Jewish skullcaps.
On his YouTube channel, which has more than 4,000 subscribers, Bednarczyk uploaded a video of himself cutting up a Britain First membership card in 2017.
He was arrested by detectives from the Metropolitan Police's counter-terrorism unit on 11 December.
A search of his bedsit led to the discovery of handwritten notes, electrical component parts and a 2kg bag of sulphur powder.
An analysis of his electronic devices revealed an interest in firearms, knives and killings as well as extreme right-wing views.
Bednarczyk had also searched the internet for Nazis, Hitler, the Polish Defence League - an offshoot of the English Defence League - and Britain First.
The case comes after the UK's head of counterterror police said the right-wing extremism was the fastest-growing terror threat to the UK, although Islamists are still judged to pose the greatest risk.
The number of white terror suspects being arrested in the UK outstripped those of Asian appearance for the second year in a row in 2019.
Of the 231 terrorist prisoners in custody at the end of last year, three quarters were categorised as holding Islamist extremist views and 18 far right.
Additional reporting by PA
Register for free to continue reading
Registration is a free and easy way to support our truly independent journalism
By registering, you will also enjoy limited access to Premium articles, exclusive newsletters, commenting, and virtual events with our leading journalists
Already have an account? sign in
Register for free to continue reading
Registration is a free and easy way to support our truly independent journalism
By registering, you will also enjoy limited access to Premium articles, exclusive newsletters, commenting, and virtual events with our leading journalists
Already have an account? sign in