Joanna Dennehy: Female serial killer's victims were 'fatally attracted to her'
Joanna Dennehy was allegedly assisted by two accomplices who tried to help her cover up the 'terrible truth' of the three murders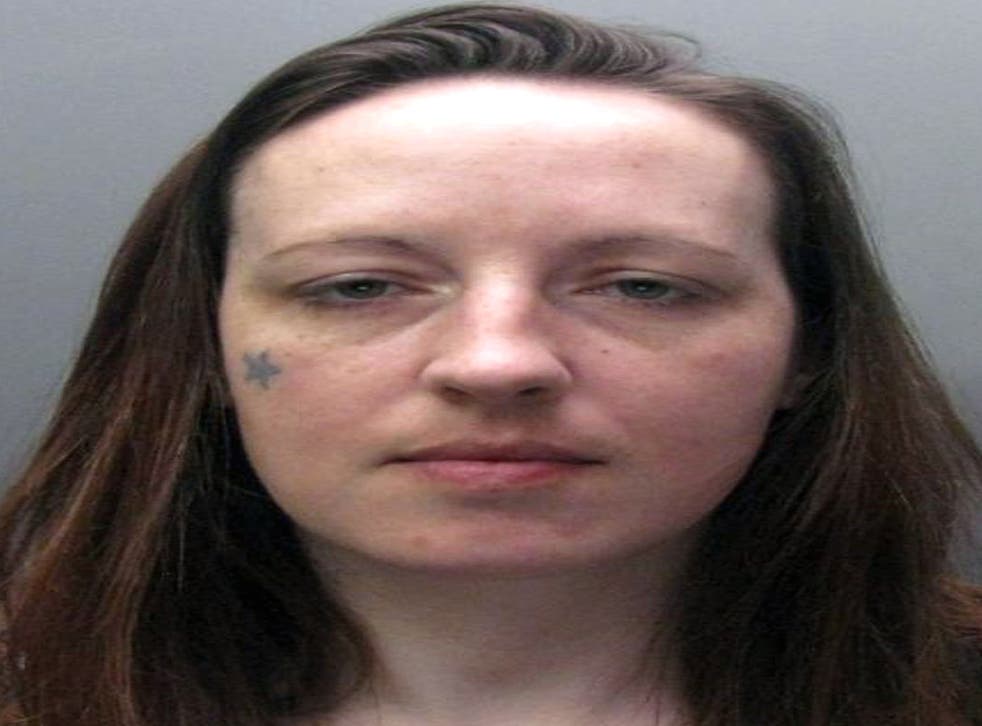 A female serial killer dubbed the "man woman" because of her aggressive nature savagely murdered three men including her lover then drove halfway across the country to attack people picked at random, a trial has heard.
Joanna Dennehy's three victims were all stabbed in the heart and their bodies were dumped in ditches in Cambridgeshire during a 10-day campaign of violence.
The 31-year-old was allegedly assisted by two accomplices – Gary Stretch and Leslie Layton – who tried to help her cover up the "terrible truth" of the murders, according to prosecutor Peter Wright QC. Mr Wright said the 7ft 3in Mr Stretch and Mr Layton "came under the spell of Dennehy", while two of her victims were also fatally attracted to her. "They paid for that with their lives," he added.
Full details of her spree were revealed for the first time at the start of Mr Stretch and Mr Layton's trial at Cambridge Crown Court.
Dennehy's first victim, Lukasz Slaboszewski, 31, was lured to her home in Peterborough by a series of text messages in March last year and never seen alive again, Mr Wright said. The body was kept in a bin before it was dumped in an isolated spot.
Mr Wright said Dennehy "even showed the body to a teenage girl quite casually as it lay in the wheelie bin".
Victim number two was John Chapman, who served in the Falklands War. He lived in a bedsit in the same run-down property as Dennehy.
He was stabbed to death in his home in April last year while under the influence of drink and drugs and "at the mercy" of Dennehy, the prosecution said. Afterwards she invited her alleged accomplices to the property and Mr Layton photographed Mr Chapman's body on his mobile phone, the court heard.
Dennehy's lover Kevin Lee, 48, who let the bedsit to Chapman, was stabbed to death on the same day after visiting her, the court heard. Mr Lee had used Dennehy to intimidate residents who would not do as he wished, allegedly earning the nickname "man woman".
"Not satisfied with murdering three men in the east of the country, Dennehy and Stretch set off by vehicle and made their way to Hereford," Mr Wright said. "There they committed further acts of serious violence against two entire strangers who just happened to come across their path."
Dennehy pleaded guilty to the murders in November. She also admitted two charges of attempted murder.
Mr Stretch, real name Gary Richards, 47, denies three charges of preventing the lawful burial of the men and two counts of attempted murder.
Mr Layton, 36, denies perverting the course of justice and two counts of preventing the lawful burial of Mr Lee and Mr Chapman.
The trial continues.