FGM: West African diplomat's daughter given protection order by court over fears
The father has denied that he plans to put his daughter at risk of FGM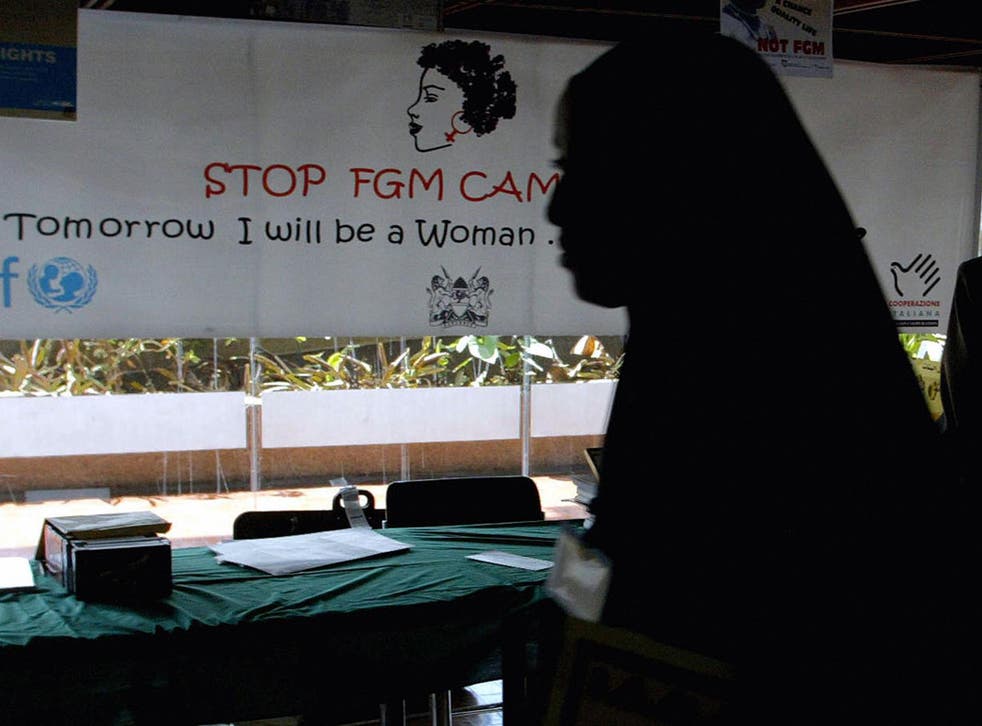 The baby of a West African diplomat serving in the UK has been subject to measures protecting her from the risk of Female Genital Mutilation (FGM), which mean she cannot be taken out of the country.
A High Court ruling has supported an application lodged by Southwark council for an FGM protection order.
The baby's mother feared that her daughter would be forced to endure the practice in Africa and raised her concerns with the police.
The family must remain anonymous for legal reasons.
Mr Justice Keehan, of the Royal Courts of Justice, approved the protection order to remain enacted until a full hearing on March 21.
The child, who is less than a year old, has now been made a ward of court, which means that the court will effectively become her legal guardian. This is not unusual for disputes involving children with an international dimension, family lawyers say.
However, the case could present legal difficulties due to the father's current status of diplomatic immunity.
The mother, who was herself 'cut' as a result of FGM herself at the age of 12, told the court that a relative's baby had died after enduring the practice.
She also said: "I just want my child to be safe. Right now my family has disowned me. They ask, 'Why did you go to the police?' They are laughing at me," the Times reported.
However, the father denies that the child was ever in danger and claimed the child has no passport or other travel documents.
"I have absolutely nothing to do with this," the Guardian reported him saying.
"I would emphasise that I have absolutely no intention of taking the child anywhere. I love my daughter."
He added: "I want to make clear that I find FGM morally repugnant, reprehensible and abhorrent."
Anti-FGM campaigner interview - London Live
Diplomats have special legal immunity status in the UK and there has been some confusion over whether he should have appeared in the family court at all.
Zimran Samuel, representing the local authority, said the authority has written to the Foreign and Commonwealth Office for clarification and advice on the issue of diplomatic immunity, and asked how it could be suspended.
The move against a diplomat presents an unprecedented step taken in the reach of new FGM laws passed in July 2015 which allow a broad range of measures to be taken to prevent FGM, including travel restrictions and the confiscations of passports.
Female Genital Mutilation, in which the vagina of a female is cut with a blade, is carried out for cultural reasons among some ethnic minority groups.
In addition to being extremely painful, FGM can cause life long health problems.
The practice illegal in the UK and it is also illegal for a family to take a girl back to their country of origin to have it done.
Around 137,000 women and girls have been subject to FGM in England and Wales, a 2014 City University report shows. The number is thought to have increased from 2001 to 2011.