As it happened
ended
1516726672
Finsbury Park trial as it happened: Messages sent by Tommy Robinson to terror suspect Darren Osborne revealed in court
Updates from Woolwich Crown Court after Mr Osborne denies murder and attempted murder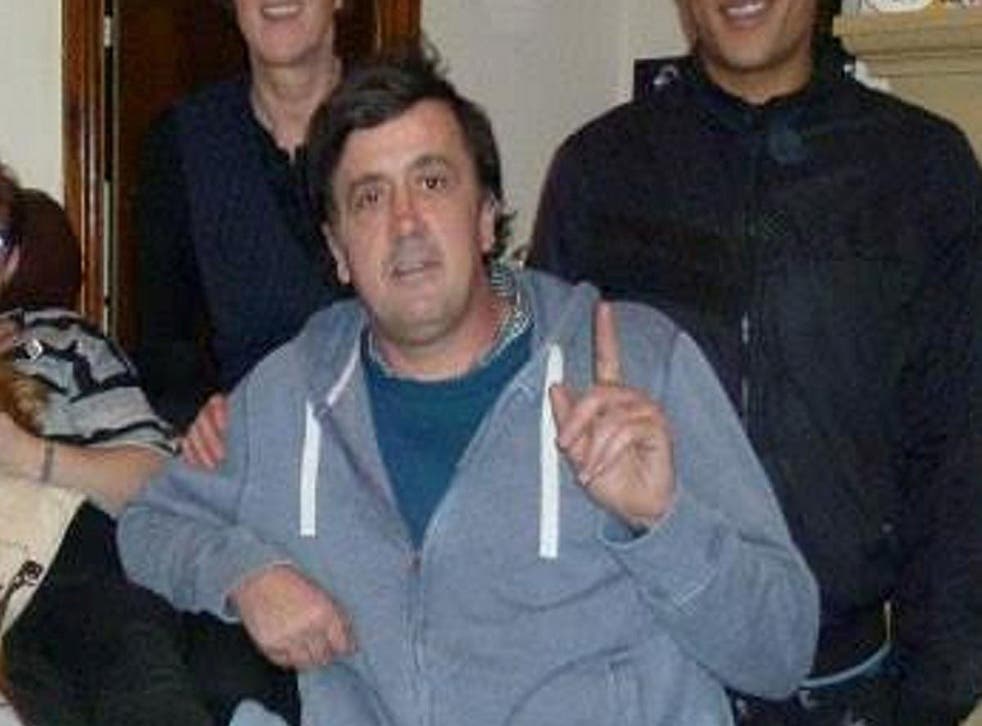 Darren Osborne is on trial for a second day for allegedly trying to kill as many Muslims "as possible" with a van in Finsbury Park.
Woolwich Crown Court previously heard he become "brainwashed" after watching a television drama about the Rochdale grooming sex scandal and appeared to become radicalised after reading posts by Britain First and far-right leader Tommy Robinson.
Mr Robinson and Jayda Fransen, the deputy leader of Britain First, sent Mr Osborne messages days before the attack, the jury has heard.
Prosecutors said they had not seen the content of a direct Twitter message from Ms Fransen, and that Mr Osborne had screen-grabbed emails from Mr Robinson sent via The Rebel website.
Witnesses told how they overheard the defendant claiming he would "kill Muslims" and describing himself as a "soldier" at a Cardiff pub on the previous evening.
Mr Osborne denies deliberately mowing down 51-year-old Makram Ali, who died of his injuries, and nine other people shortly after 12.15am on 19 June.
Please allow a moment for the live blog to load
Prosecutor Jonathan Rees QC said the "act of extreme violence" was considered by the prosecution to be a terrorist attack.
Mr Osborne, who is said to have accused all Muslims of being rapists and belonging to paedophile gangs, was described by his partner as a "total loner" who would binge drink to "get blotto and forget everything".
Describing Osborne's response to watching the BBC drama Three Girls, his partner of 20 years Sarah Andrews said in a statement read to the court: "He seemed brainwashed and totally obsessed with the subject.
"He has been openly saying a lot of racist things and tarring all Muslims with the same brush."
In the statement she added that she had noticed him reading tweets by former English Defence League leader Mr Robinson.
"I think he was a ticking time bomb. I should have realised what was going on and I feel so bad that I did not see it, so that I could have done something to stop it," she said.
Finsbury Park attack

Show all 14
She added that one of their daughters had been "too scared" to bring her Muslim friends home because of the way he was acting.
Opening the trial on Monday, Mr Rees said Mr Osborne "was trying to kill as many of the group as possible" as he drove a van into worshippers who had attended Ramadan night prayers near two mosques.
Mr Ali died following the attack and many others were injured, some seriously, the court heard.
Bystanders rushed to the aid of Mr Ali moments earlier after he collapsed, but witnesses said he was conscious before being struck, the court heard.
Mr Osborne denies the the murder of Mr Ali and attempted murder of "persons at the junction of Seven Sisters Road and Whadcoat Street, London".
A handwritten note – which complained about terrorists on the streets and the Rotherham grooming scandal, and branded Labour leader Jeremy Corbyn a "terrorist sympathiser" - was found in the cab of the van after the attack.
Mr Rees told the jury: "The underlying theme seems to be that the defendant felt that insufficient was being said or done to counter terrorism and the grooming gangs comprising predominantly Muslim males.
"Against that background, the defendant decided to take matters into his own hands."
The defendant had driven from Cardiff to London the previous day, originally intending to drive the van into people taking part in the Al Quds Day march, but began looking for another target when this did not prove viable, the court heard.
A number of men tried to prevent the driver's escape and keep him pinned to the ground as he was heard to say "I want to kill more Muslims", Mr Rees said.
Another man in the group remembered the defendant – who was "constantly smiling" – saying: "I've done my job, you can kill me now."
1516698146
Good morning and welcome to our coverage of the second day of the Finsbury Park terror trial.
Darren Osborne is accused of killing 51-year-old Makram Ali and the attempted murder of other Muslim worshippers in June last year.
Lizzie Dearden
23 January 2018 09:02
1516703512
Proceedings are about to start, with the jury now filing into their seats ready to hear the first day of evidence.
Lizzie Dearden
23 January 2018 10:31
1516703675
The court is about to hear evidence from a Metropolitan Police intelligence analyst, Sid Sandhu. It will involve two phones and one iPad recovered from Mr Osborne.
Lizzie Dearden
23 January 2018 10:34
1516704020
Prosecutor Jonathan Rees QC says the material to be considered will be set against a timeline including last year's terror attacks and the Three Girls drama documenting grooming and sexual abuse in Rochdale
The relevant activity comprises predominantly web searches…together with other material and in particular Twitter activity.
Lizzie Dearden
23 January 2018 10:40
1516704541
The prosecution is currently taking the jury through a file containing evidence from the iPhones and iPad, which were used by Mr Osborne's partner and family.
Lizzie Dearden
23 January 2018 10:49
1516705356
Mr Osborne directly communicated with the deputy leader of Britain First, Jayda Fransen, the court has heard.
Mr Rees said he received a 'direct message' from Ms Fransen on the day he joined Twitter on 3 June "Hot on the heels of receiving that message on Twitter from Jayda Fransen there's the London Bridge attack," he added.
In the hours after that attack, Mr Osborne repeatedly searched for more information on Ms Fransen, read her tweets, and looked for information on the killing of Christians in the Phillipines.
Lizzie Dearden
23 January 2018 11:02
1516705642
Mr Osborne read tweets in the wake of the London Bridge attack including the following, the court hears:
"We have to go back to Churchill, Churchill never told us to hold vigils and sing songs, he told us to fight"
Lizzie Dearden
23 January 2018 11:07
1516706020
The court hears Mr Osborne conducted numerous internet searches for information on terror attacks as well looking for evidence of Muslims allegedly celebrating a terror attack in London.
Search results included an Independent article debunking footage being shared and "Proof Muslims celebrated terror attack in London" Alex Jones of the far-right site Infowars
Lizzie Dearden
23 January 2018 11:13
1516706836
Mr Osborne received at least two messages from Tommy Robinson, the far-right former EDL leader whose real name is Stephen Yaxley Lennon, the court has heard
Lizzie Dearden
23 January 2018 11:27
1516707179
The first direct message from Mr Robinson, concerned the Manchester attack.
Read to the court by Mr Rees, it said: "Dear Darren...What Salman Abedi did is not the beginning and it won't be the end. There is a nation within a nation forming just beneath the surface of the UK...built on hatred, violence and Islam."
The message alleged Abedi's local mosque had a Sharia court, hosted radical preachers and had not be closed down, adding: "Politicians have failed to take the necessary steps to keep us safe.
It has now been left to us, the ordinary people of the UK, to step up and say 'no more'."
The message invited Mr Osborne to join a silent protest march which Mr Robinson's message would be "impossible to ignore".
Lizzie Dearden
23 January 2018 11:32
Register for free to continue reading
Registration is a free and easy way to support our truly independent journalism
By registering, you will also enjoy limited access to Premium articles, exclusive newsletters, commenting, and virtual events with our leading journalists
Already have an account? sign in